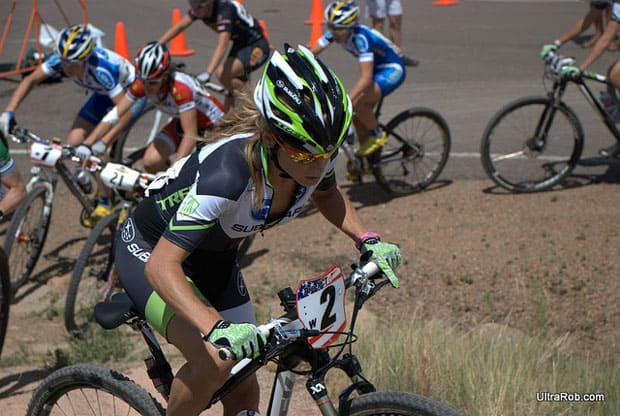 As you can probably imagine, I still have racing on the brain a little bit from the event this past weekend. It really got me thinking about racing technique and how you can increase your chances of hitting the podium. The biggest mistake I have seen in races that can have catastrophic effects to your overall finish is a mistake that no one is immune to.
The #1 mistake most racers make…they race their opponents instead of racing the course.
If you ask any serious racer in any discipline (cars, bikes, etc), they will tell you that they race the course and not their fellow racers. Their sole intent while out there dropping the hammer is to make sure they have their best time on that next turn, the next straight away and make sure they use their own, personal energy to its fullest potential.
It is easy to get caught up in the emotion of a mass start and find yourself racing the riders instead of the course. It is natural for the mind to head in that direction as you feel the need to not let other riders get out of sight, but what you end up doing is racing your opponent's race instead of your own. There are going to be parts of the course that you are extremely strong in while others are your achilles heal. The trick is to make up time with your strengths while still conserving some energy for your weaknesses and making sure that you are not working against yourself for the long haul.
Are we talking about the last lap when you have your competition in sight and the finish line is just ahead? No…drive through the end and grab every spot you can in that case. Most of the time, you have nothing to lose and much to gain by dipping as far into the tank as you can go (given you aren't cramping). By racing your own race, you are insuring that you will actually be there for that final drive.
Each lap of an XC or endurance event should be ridden to your max potential with the end game in mind. If you find yourself struggling to keep up, you might just be burning more energy that you could have used later in the race to gain a lot more time on your opponents due to proper energy and skill management.
It is your race to win or lose. There are other racers on the course…but your goal should be to extract as much as you can out of each minute while optimizing your entire race for the best potential for success. While there is some cat and mouse on the trail, the ones that podium consistently are those that know how to race strategically and leave emotion at the start line.
Image by UltraRob.com
Discuss on the forum here –> Link
What do you think?
comments