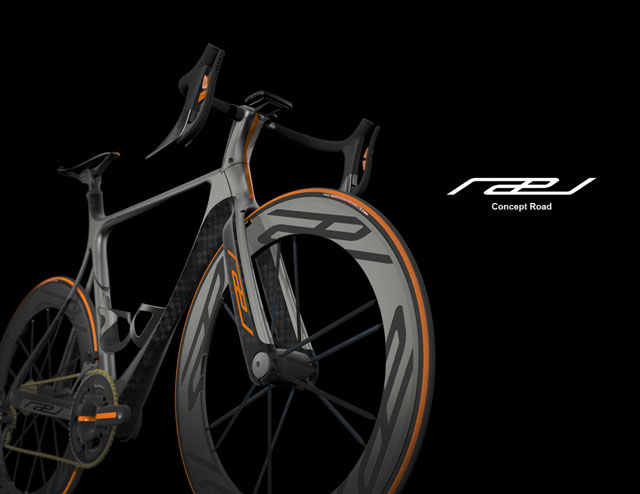 A friend of ours James over at Bicycle Design shot Road.Bike198 a link to this Rael concept road bike by Evan Solida. For those of you that don't already know, Evan Solida is most recently known for his rear view camera for road bikes product called the Cerevellum Hindsight 30 that should be ready for production sometime this year. With accident recording capabilities being incorporated into the production units, this should be a pretty cool accessory for road bikers in high traffic, urban areas.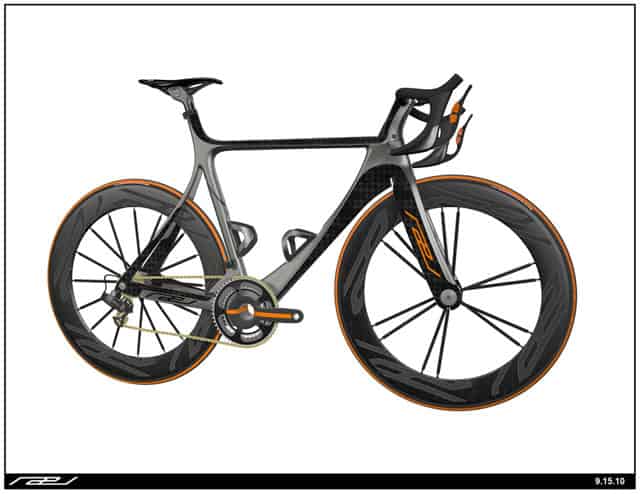 The Rael Concept Road Bike
One of the more interesting things as of late out of the mind of Evan Solida is this Rael concept road bike. This full carbon, Shimano Di2 equipped concept features a built-in Hindsight system with cameras mounted in the seat stays and Di2 battery level indicators built into the stem cap. Also, the seat tube is split diagonally and fitted with a dense elastomer that essentially gives you a little bit of suspension in the rear end.
However, arguably the biggest attention grabbing part of the Rael concept is the patent-pending shifter/brake combo that is inverted in comparison to traditional hoods.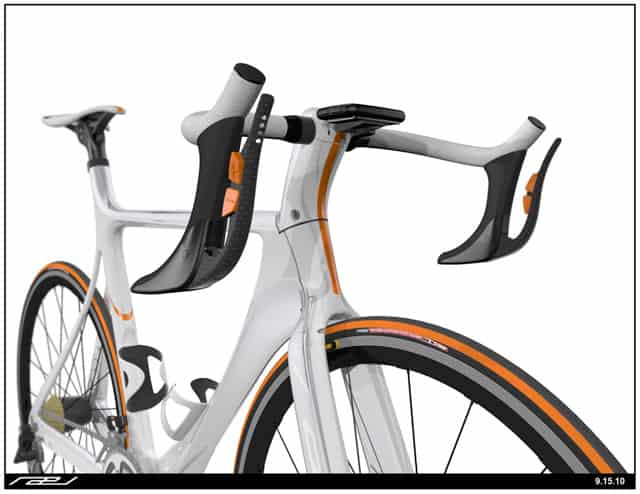 Evan Solida claims:
When you're riding on normal hoods, your index finger (longest and most powerful digit) is located near the pivot for the lever.  That's far from ideal.  You can generate the most braking power by riding in the drops with your index finger near the tip of the lever blade, the farthest point from the pivot.  I flipped things around so that you have the most modulation control while riding on the "hoods."  Also, the "drops" can be angled outward to the user's discretion.  One more benefit is that the "drops" are ergonomically shaped like a pistol grip, fantastic for tough sprints."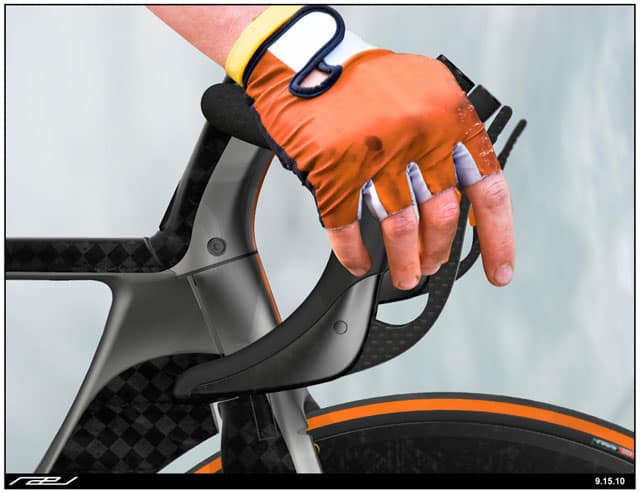 Without actually putting my hands on a prototype of this concept, I can not make an opinion one way or another on the benefits of this inverted deign. I am assuming that the click nature of the Shimano Di2 system is what allows for this inversion and that tradition shifters would not be able to be supported by this design because of the leverage required to pull the cable. I would also like to see more pictures/renderings of the hands in the drops/spring position to see how the hands would fall while deep in the drops.
Regardless, it makes for some interesting conversation.
You can see more renderings, and a specification chart, for the Rael concept below. For more information, contact Evan directly at evan (at) 6ixdesign (dot) com.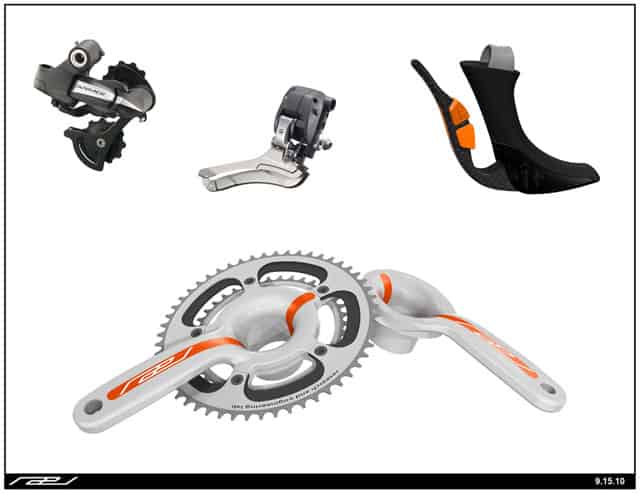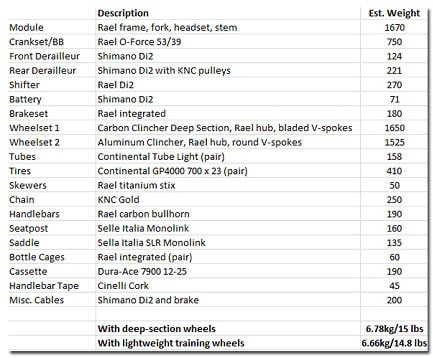 WHAT DO YOU THINK?