Photo by
kennel
Welcome to Part 5 of the 6 part series on "How To Become A Better Mountain Biker". These are tips and tricks that I have used over the years to become a better rider. You may find all or some of these useful, but I can guarantee you that every single one of these tips worked and still work to this day. These should help every rider…from the beginner to the seasoned veteran. If your goal is to become a better rider…read on and keep the rubber side down!
Cross Training - "Why would you not ride?"
In case you missed it…take a look at the previous articles in the series.

This is shocking but true…there are other things that you can do OTHER THAN RIDE A BIKE that will make you a better mountain biker. I know this is shocking and appalling, but it is time to warm up to the fact that other fitness conscience, like minded individuals have found ways to improve their life and health by finding happiness in other forms. Here are some other ways, other than saddle time, that will make you a better mountain biker.
Yoga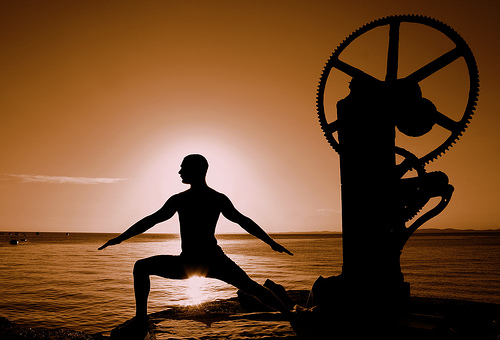 photo by Alexandrehuang
Yoga cleanses the mind and soul. Ok…enough b.s…it really can help you with your mountain biking and your quest to becoming a better mountain biker. There is actually a yoga instructor (I haven't gone yet) locally that offers a cyclist specific yoga course that is supposed to help flexibility and balance in key cycling areas. Does it work? I don't know yet…but yoga is proven to help in these areas. Yoga has also been used in other sports to improve these key areas. With better balance, focus and flexibility, any rider would have a better experience on the trail.
The Gym – Working Out
Yes…that place where you drive up, park, walk inside and do a bunch of repetitive exercises that will drive you crazy! There are specific routines and workouts that are designed around cyclists. These workouts tone specific regions of the body that mountain bikers use the most and strengthen areas that we do not use often at all. The gym is also an excellent resource for two very important things.
Core Workouts – Strengthening your core will improve your balance, posture and endurance.
Spinning Classes – Just another way to get in that precious saddle time.
I am not telling you to become one of those gym rats that becomes completely obsessed, but the right amount of cross training in this area can bring huge returns.
Running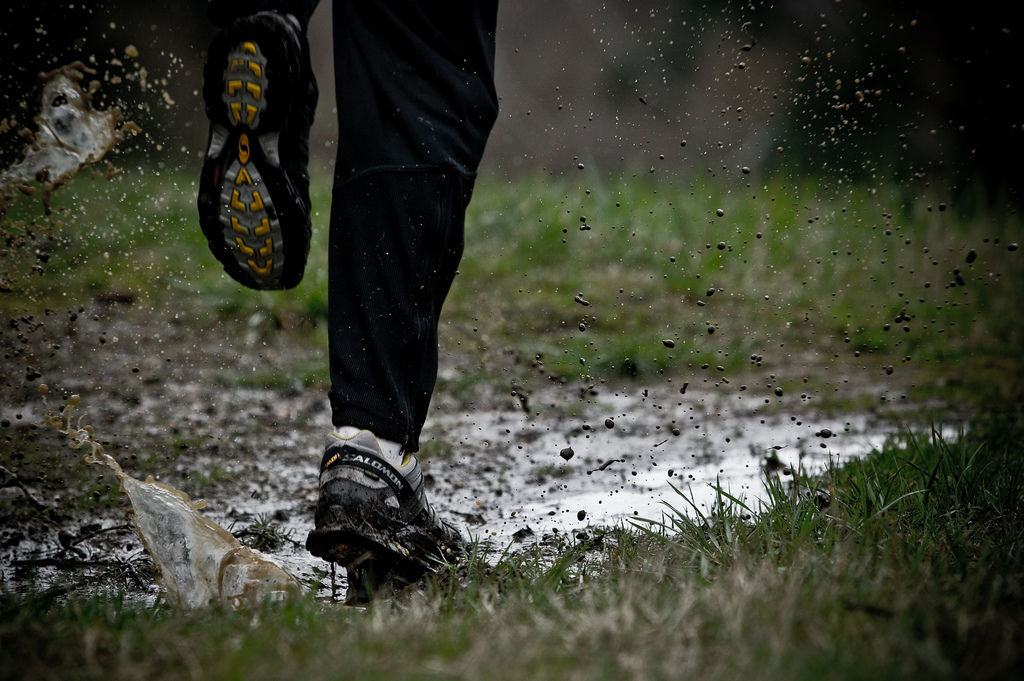 photo by kennel
A great way to increase endurance and leg strength is by running. Trail running also brings excitement to what may seem like a boring past time to many bikers. You also get to enjoy the outdoors and atmosphere that is so appealing with mountain biking. Trail running can also improve trail memory by taking a different look at that trail you have ridden a thousand times.
Having A Healthy Diet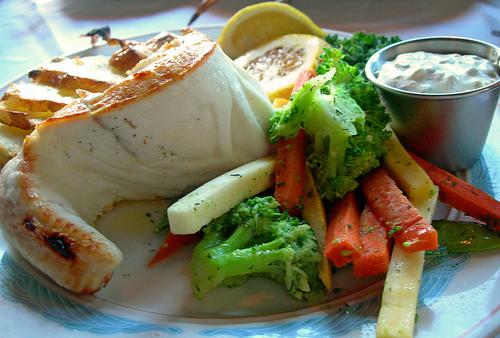 This may surprise you, but that Double Quarter Pounder from McDonald's does not help your riding at all. In fact, it can do more damage than the benefit you get from that great taste. I have to admit…this is the area of cross training that I fail at the most, but eating a healthy diet is essential to your mountain biking. You will see greater strides and improvements by eating better than you will out of anything on this list.
What is a healthy diet for you? Well…we all know that McDonald's is not on the list, but for specifics contact a health professional. If you clearly describe what you are looking to accomplish, they will be able to formulate a diet that will fit your needs. The time is now! You are already engaging in a healthy lifestyle by taking on a sport that improves your overall health and well being. Just carry that into other areas of your life! (My guess is the cheesecake I am eating while writing this is probably not on the approved list…)
What do you think?
comments