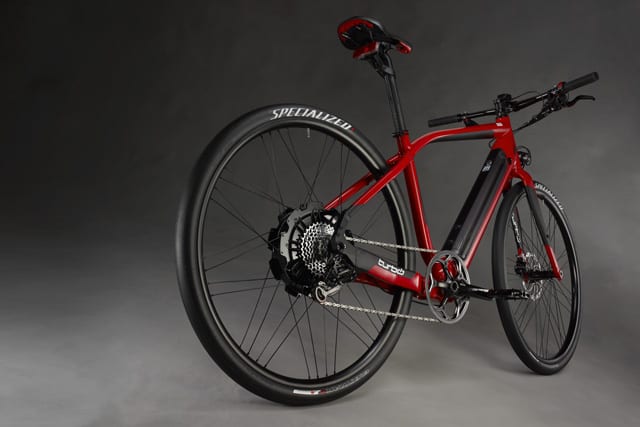 Specialized Bicycles made a big jump in the electric bike market with their announcement of the Specialized Turbo earlier this week. This ebike claims to be able to cruise the streets of your favorite city at 45kph (~ 28mph). Ironically, it can only be sold in Europe at this time due to US regulations calling this bike too fast.
In designing the Turbo we created an entirely new category of eBike: a speed-focused, high-tech urban bike that looks and performs like a fast bike should… and it just happens to have a motor!

With a top speed of 45kph, the Turbo is unquestionably fast. It's even fast standing still: the battery recharges in just 2 hours.

Every aspect of the design exudes speed, efficiency and style: clean, sweeping frame lines, a hidden battery, internal cable routing and fast, grippy tires.

On the road, or standing still, it's all about speed. It's you, only faster.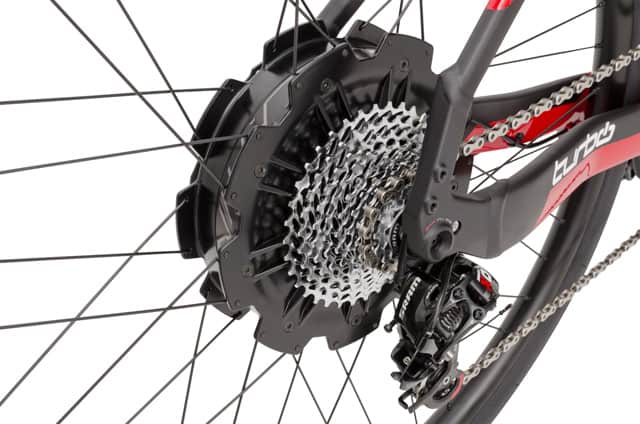 To achieve Turbo's lofty performance goals—and set if far ahead of the rest—engineers focused on three critical areas: the battery, motor, and electronic interface. They looked at them not as individual parts, but as integral parts of a whole.
They started by choosing the finest, most powerful rear-hub motor available, and then we customized and redesigned it for our precise demands. Then a battery was built from scratch with our specific parameters to provide that motor with the most efficient, immediate, and lasting power. Finally the electronics were engineered to assure the entire package works flawlessly and intuitively—easily allowing for rider customization and interface with current and future technology.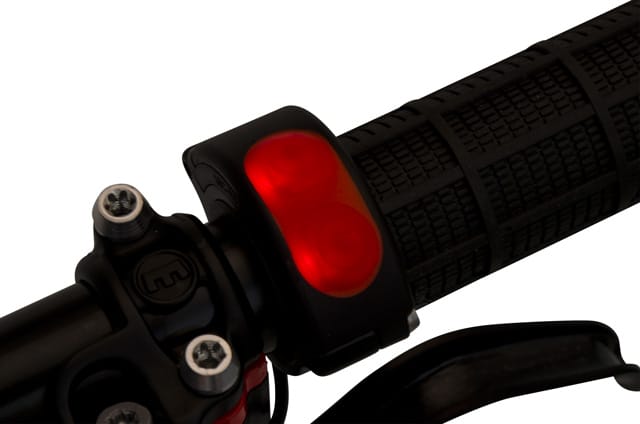 Actual speed control is handle through this bar mounted button control and you have a full onboard computer installed to track all of the essentials.
As far as eBikes go, this has to be one of the cleanest examples we have seen. From the battery integration, routing of the lines and overall design of the bike, Specialized did a great job of not making the Turbo look like a typical eBike. From the outside, it looks more like a really fast commuter bike like the ones you see in downtown NYC and Seattle.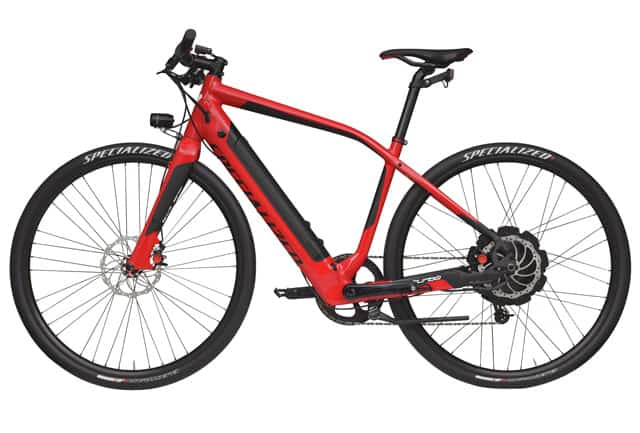 Incredibly burly yet sleek and racy alloy frame with performance geo designed for high-speed riding with tapered head tube, fully-integrated down tube battery, internal routing, thru-axle dropouts and full fender/rack mounts.
Oversized alloy fork with tapered 1-1/8″ to 1-1/2″ steerer and Q15 thru-axle dropout is strong and responsive—even at 45kph.
Magura MT Carbon hydraulic brakes with carbon levers/clamps and 180mm rotors provide huge braking power and great modulation; provide regenerative charge to battery when engaged.
Direct Drive rear hub motor provides uber efficient power directly where it counts—at the rear wheel—for maximum push and efficiency at both full Turbo speed and on slow hill climbs.
Wireless interface unit with illuminated display to show assist level, battery status, light on/off switch as well as normal bike computer features like speed, time and distance. Illuminated grip remote switch to adjust power level.
Finest quality Li-Ion battery, optimized for our specific motor, pulls maximum power from each cell for outstanding performance and highest efficiency; 342Wh capacity, specific internal cooling system, superfast charging times.
I guess the big question still remains…
When will this be available in the states if at all? Will they have to make the bike slower to sell it here?
For more information on the Specialized Turbo, check out the new Turbo website.
What do you think?
comments