News
2012 SE Bike Expo Coverage and Pictures
This past weekend was the SE Bike Expo, so I headed up on Saturday to take a look at this first annual event (that also happens to be an hour from where I live).
The SE has needed something like this for a long time. There is a very strong riding community here that never gets to really have hands on experience with what the industry has to offer like the west coast crew gets with Outerbike. So it was great to see this get together and have a successful first year outing with some strong showing from the industry. Several of the big contenders were there with sizable demo fleets including Trek, Specialized, Felt, Niner and others. Components manufactures also showed their support thanks to companies like SRAM, Shimano and Notubes.com bringing in product and techs.
Events like this are a great chance to see products and bikes that may not be carried by your local dealer so you can get a hands on look at new gear and parts. If you have the chance next year, stop by as it satisfies the inner obsession we all seem to carry if you love to get out and ride.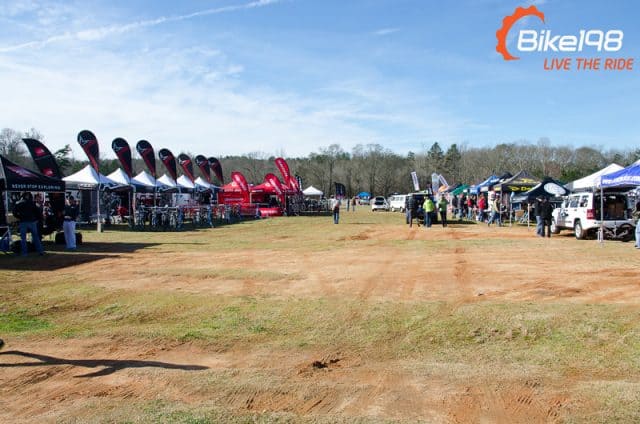 I headed up with a group of my regular riding buddies, so here is the general consensus from the group and myself. Unfortunately, my back was acting up a bit so I didn't get to ride as many demo's as I wanted. However, the notable standouts from the crew seemed to be the Niner Jet 9 RDO, Specialized Stumpjumper EVO carbon, Trek Remedy, Yeti ASR5 and the Felt Virtue. Those that seemed to fall short were the Jamis Dakar Sixfty B and the Trek Rumblefish.
The overall showing of component manufacturers were pretty good with some interesting trends and some disturbing ones. The good news is that private, small shop carbon wheel and light manufacturers is on the rise. While I figured these would be purely import companies rebranding what is available from China, this was not the case. There are some great products coming out of Boyd, Belgium, Lumintrek and others that are manufactured here in the US and specifically in the southeast US. They all looked like quality products that we will try to get our hands on really soon.
The disturbing? Origin bikes. I will do a full article on why this week, but the re-branded China idea is going to cause some issues in the bike industry. I really don't like how China handles manufacturing and presenting it to US based companies (I have personal experience with this one).
Was it worth attending? Absolutely. I really hope this event continues to gain traction and starts to bring in even more riders and industry companies. Be on the lookout for some quick reviews and articles this week on some of our hands on experience from the SE Bike Expo.
Contador Gets Two Year Ban from Cycling While Armstrong Walks
Over the weekend, two conclusions to arguably two of the biggest stories in professional cycling doping scandals finally came to an end. Alberto Contador received a 2 year ban from cycling for his positive test for clenbuterol at the 2010 Tour de France and Lance Armstrong's two year long investigation into doping was closed with no files charged.
Alberto Contador is No Longer 2010 Tour Champ
CAS announced on today that it had upheld the UCI and WADA's joint appeal against the Spanish Cycling Federation's (RFEC) decision not to suspend Contador. One, to try to blame the clenbuterol on meat with Contador was a joke at best. As much as the teams watch what these guys are taking into their bodies, I highly doubt they do not know the exact weight of every single scrap of food and where it came from. He got caught. He tried to weasel his way out of it and now it is over.
Contador will lose all results dating back to the 2010 Tour de France including his Giro d'Italia win. This means Andy Schleck is crowned winner of the 2010 Tour, but I highly doubt this is the way he wanted to grab that title.
Armstrong Federal Case Officially Closed
With Lance, the man behind the legend has been under investigation for 2 years pending fellow cyclists allegations of doping primarily started by everyone's favorite cyclist, Floyd Landis. Although he was never positively tested, part of me looks back at those races and thinks that there is no possible way that he was dominating like he was without it. Everyone else was as we know now, so he was killing the pack free of any help? I would like to think that is true, but even if he was…he still beat everyone else that was too. The playing field was either level or extremely weighted to the competition and he won either way.
Lance might still not be out of the woods as this was the USADA might be looking to file doping charges of their own pending evidence found in the federal case. They are probably not going to find much there as the case was closed for a reason.
But…Why do I not care?
My thoughts? I don't care. I am just glad it is over (although it could far from be actually over). The stain that these two cases have left on the sport of professional cycling is going to be difficult to recover from. In an age where the UCI is starting to look for outside funding for their complete lack of solid funding sources, big advertisers pulling support and the recent decrease of supported teams, the last thing the sport of professional cycling needs is more drama and bad press.
Some would argue that the recent issues outside of doping allegations is a direct effect of the scandals, but the reality is that cycling is getting more expensive and there is less money coming in. I also think people are sick and tired of hearing about it. While it may have caused a wave of increased viewers in the beginning, those same viewers are off to the next drama in some other professional arena.
It is time to get back to what the sport really is…bike racing around the world. The sport needs to get back to having hero's and not "win at all cost" racers who cut corners and lie to get ahead. What happened to true spirit of bike racing? Was it never really there to begin with and the general public just didn't know about it?
The big issue arises when these types of scandals make cyclists actually not want to watch…which is my feeling now. What good is it to watch the Grand Tours if the winner is just going to be stripped of the title years down the road because they cheated? Do you really think that doping is stopping just because they are watching it closer? It is just going further underground and they are finding new ways to get that artificial edge. The court cases didn't change a thing. It just made them be even more careful.
As a viewer and cyclist, I just want exciting, competitive bike racing. I want riders that lead by example instead of ones that are looking to just not get caught. Is that too much to ask? It is looking that way lately, but I hold out hope. All the sport really needs is a clean rider with a successful track record to stand up and be the new face of professional cycling.
Who is that going to be? I am not sure…but it needs to happen soon.
Just Released: Magura RT8 TT Hydraulic Rim Brake for Tri and Road Bikes
Anyone who knows the long history of Magura should not be surprised with this announcment. They are going to be the first company to go mainstream with hydraulic rim brakes for tri and road bikes.
Magura carved a name for themselves back in the late 80′s and early 90′s by providing the first hydraulic rim brakes for mountain bikes. With 3 different colors that went with 3 different riding applications, Magura paved the way for modern disc brakes with their hydraulic systems. They were a favorite amongst racers and trials riders.
Now…they are bring that technology full swing into the road community by releasing the RT8 TT.
In 1987, MAGURA invented the first hydraulic braking system for mountain bikes. 25 years later, the world technology leader takes its experience in hydraulic rim brakes to the road. Working together with aerodynamics expert Cervélo, MAGURA has now introduced the world's lightest and fastest hydraulic road rim brake system, the MAGURA RT8 TT (TT for Time Trial). The motto is: "Aerodynamics by Cervélo, Hydraulics by MAGURA". Their braking power and modulation set new standards for triathlon and road bikes. This allows effective speed management both on the descent and in the corners. With hydraulic brakes, road cyclists are able to gain crucial seconds.
The complete system (front and rear) weighs in at 495 grams which is pretty damn impressive for the system considering the components and volume that has to be added to make a system like this work. They are also one of the few that have actually made it look good at the same time. The preliminary leaked pictures of the Shimano system shows a HUGE reservoir at the top of the hoods which looks terrible in our opinion.
It will be interesting to see what people think as these brakes actually start getting out on the road.
Check out more about the brakes at Magura.com.
Leaked: 2013 SRAM Red Road Component Group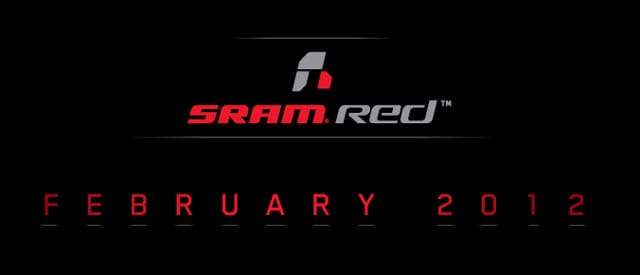 Rumors have been flying about what SRAM has in store for the next generation Red component group. It is almost hard to believe that SRAM has only been in the road game for a short period of time as they now grace a lot of the Tour riders and bikes across the world. With their double tap technology, SRAM has carved a niche out for themselves in road biking.
According to rumors, the new Red groupo is going to continue to be a 10 speed setup. However, that is about the only spec that it will share with the current generation. Features like customizable gel padding under the hoods, hollow carbon fiber crankset, rotating derailleur designs and the option of hydraulic disc brakes are all hitting the rumor mills.
In perfect SRAM fashion, they have just released this teaser video to get the media circles running. What have you heard about the new SRAM Red setup?
Creative Racking: How To Carry A Road Bike On A Ferrari F355 Spider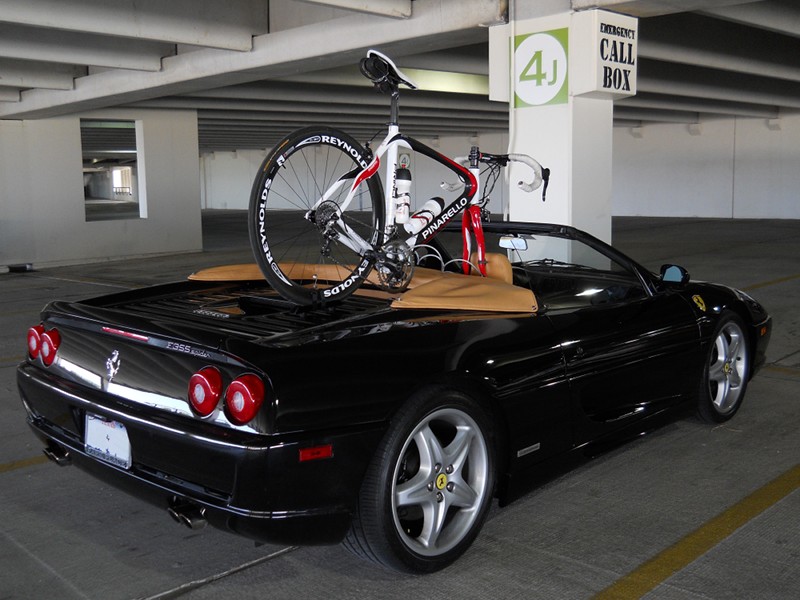 I have seen a lot of creative racking solutions over the years on a wide variety of cars, but Auto Voyeur's recent post about a Ferrari F355 with a Pinarello racked up on the back is a definite first for Bike198!
Of course…the first thought is badass! Then reality sets in and it looks a little odd. I get wanting to take your sports car into the mountains. I use the Bike198 Subaru WRX to go road biking and nothing is better than getting a great ride in followed by a drive on the same elevation change and twisty roads. But doing that on a $130k + car doesn't see worth the risk and are you really going to put your 5 hours of sweaty, road biking funk on that Italian leather?!
If I had money to blow on a Ferrari…you can bet your ass that I would be buying a more bike friendly car to haul the gear around in. Check out the pictures below to see how he did it.
Win your dream bike with Easton Cycling and Landshark Bicycles

Easton Cycling has teamed up with Landshark Bicycles to bring together a killer contest that could have you riding on your $9,000+ dream bike. The contest is actually pretty unique and there have already been some interesting submission. All you have to do is make your dream bike out of one or more wheel spokes, post it on the Easton Facebook fan page and then encourage people to like your design.
For those of you that are not familiar with Landshark Bicycles, they truly are a work of art on the road. This one is worth entering. Here is the press release and details on how you can get enter and exactly what has to take place. Hit it up!
Scotts Valley, Calif., February 25, 2011- Easton Cycling is giving riders everywhere the chance to have the bike of their dreams—on Easton's tab. Together with veteran custom frame builder John Slawta of Land Shark Bicycles, Easton is giving away a fully custom, Easton and SRAM-equipped Land Shark road bike valued at more than $9,000. This dream machine will come with all top-of-the-line components including Easton EC90 wheels and cockpit plus SRAM's new Black Red groupset.

The contest is open to anyone free of charge and is a bit more involved than a typical raffle. To enter, contestants must create a miniature version of their dream bike using only bicycle spokes (as many as is necessary) then post a picture to Easton Cycling's Facebook page (Facebook.com/EastonCycling) and encourage their friends to vote by clicking "Like." We'll tally up the "Likes" on Monday, April 18, and award the grand prize to the creator of the most popular spoke bike.

The frame will be custom-built to the winner's measurements and preferences by Slawta, an Oregon- based craftsman who has built race bikes for riders like Roy Knickman and Andy Hampsten (who won the Giro d'Italia aboard a re-badged Slawta frame). The winner of this Dream Bike contest gets to specify every last detail of the bike, from custom paint to their choice of Easton wheels, stem, bar and seatpost. Clinchers or tubular wheels, standard or compact cranks. This grand prize will be one of a kind. Visit EastonCycling.com or Facebook.com/EastonCycling to learn more.

About Easton:
Easton Cycling is the leader in composite design, engineering and manufacturing for the bicycle industry. Based in Scotts Valley, California, Easton Cycling delivers a range of carbon and aluminum wheelsets and components to manufacturers and consumers. Hallmarks of Easton products include innovative manufacturing techniques, category-leading performance and consistently high value. In 2011 Easton Sports will supply wheels and components to the world's best athletes in the road, mountain, track, triathlon and cyclo-cross disciplines.
Specialized Venge: Aero Elite Race Bike From The Big S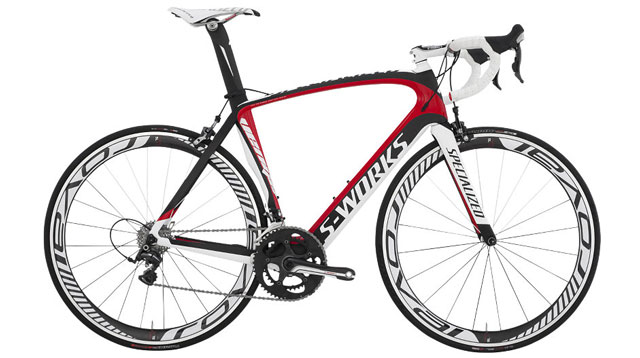 Yesterday, Specialized Bicycles officially released the Specialized Venge S-Works. This new road racing bike out of the big S camp is the first of a new series of aero road racing frames. As you can see by the frame layout, it takes on the wider seat post and flatter tubes that we see on other road bikes like the Ridley Noah or Cervélo S series. Available only is S-Works trim right now, we can expect to see pro tour riders hammering away on this new frame for much of 2011.
Specialized Venge S-Works Features
From specialized.com:
Flyers off the front. Monster pulls. All-out sprints to the line. Venge riders absolutely live for this stuff—that's why they demand complete performance: the winning formula of weight, stiffness, and aerodynamics. The Venge's competition-crushing combo of Tarmac-inspired stiffness and light weight with SHIV- inspired aerodynamics keeps them ahead of the competition.
Face IS 11R Carbon Frame - Each tube and junction has been optimized for maximum stiffness and minimum weight, while maintaining aerodynamic advantage. For instance, head tube assembly is extra wide at crown for increased stiffness but remains narrow at the waist and tapers quickly to airfoil shape for weight savings and aero advantage. And we employed stiffening plies of our highest modulus carbon in strategic areas throughout the front triangle to further increase torsional stiffness.
Cambered Airfoil X-Seciton Seatstays - Airplane-wing shaped stays are asymmetrically designed with a flat outer surface and a smooth, rounded inner surface to calm crosswind airflow before passing by the wheels. Since cyclists most often face crosswinds (approximately 15% yaw on average), we've cambered out slightly the leading edge of the stays. This allows the wind to hit directly on the leading edge of the upwind stay, minimizing air disturbance and wrapping airflow around the stay and smoothly out the back.
Tapered Head/Steerer Tube - The wider base creates a naturally stiffer junction, and the gradual transition of carbon fiber from top to bottom eliminates the potential for weak spots due to sharp angles (carbon is at its best when it keeps a smooth line). The top cap curves gracefully into the bevel in the top tube for seamless interface, and turns with the steerer tube for best aerodynamics even while steering.
Internal Cable Routing - Cables are routed from the handlebars through the frame and exit at the top tube, BB, and chainstay.
Reversible/Adjustable Carbon Seatpost - Seatpost is designed with 10mm setback, which, when combined with angle of the seat tube, becomes either a 20mm total setback or 0mm, depending on which direction it is installed. And the seat tube has room for the post to slide up or down before it curves in to make room for the wheel.
Fact Carbon 3:1 Airfoil Fork - Our 3:1 X-Section fork blades present a narrow edge to the wind, and run in a straight line from crown to dropouts optimizing lateral stiffness. An ultra-light carbon layup is employed on the blades and dropouts, which are co-molded with steel inserts for durability when taking wheels on and off.
Available as frame only ($3,800), Dura-Ace ($9,200) and SRAM ($8,800), the pricing falls in line with what we would expect out of the S-Works line. Eventually, we are guessing that Specialized Bicycles will introduce more to the lineup that mirrors a Tarmac and Roubaix lineup with more offerings at different budget levels. Until then, this ride is reserved for unlimited budgets and racers.
Recap: 2010 Roswell Criterium – Georgia Road Racing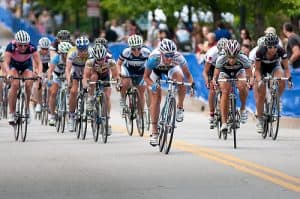 This past weekend, the historic Roswell Criterium took place in downtown Roswell, GA. Positioned on the same weekend as the legendary Athens Twilight Crit, the Roswell Crit brings in some of the best sprinters in the US all trying to get crucial points for the series.
With an event this close to home, you can bet your ass I went with all of my lenses in hand ready to cover the event. Below you will find some of my favorite shots from the day.
The Roswell Crit
Part of the reason I love attending these types of road races is that there are numerous categories all day long. Surrounding a well known town in northern Atlanta, you are able to hang out all day long and watch the events. There is everything from kids races all the way to the pros later at night.
If you haven't attended a crit before, you get a chance to really see how fast pros ride. The contrasting difference in speed even from the 2/3 group is astounding. The amount of confidence that goes into diving into hairpin turns 3 wide takes something special in a road racer.
For most of the event, we hung out between turns 4 and 5 where most of the crash action took place. While I didn't get any shots of the carnage, there were some pretty nasty, "nascar style" wrecks as riders lost it going over brick crosswalks and navigating tire blow outs.
Overall, it was a fantastic event with great road racing action. If you are looking for an event to attend, find a local crit as the short track allows you to really capture the atmosphere and action.
2010 Historic Roswell Criterium Results
Anti Cycling Groups On Facebook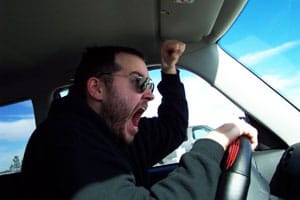 Over the past year, I have noticed an increasing trend on Facebook and other social media…lashing out at cyclists on the road. Now that everyone has a voice through fan pages on everything from sleep to your favorite website, there have been some antagonistic fan pages towards cyclists and road bikers setup on Facebook. These fan pages advocate and encourage hateful dialogue towards those of us that like to share the blacktop with cars and other motor vehicles. In some cases, they are actually promoting retaliation with their cars and projectiles out the window to discourage riders from hitting the road. In the road biking and general cycling industry, what can we do to combat this attitude and make it better for everyone involved?
Anti-Cyclists Fan Pages On Facebook
Before we get into that, let's take a look at some of them and what they are saying.
There's a perfectly good path right next to the road you stupid cyclist!
Fans: 38,406
Whenever I see a cyclist. It just pisses me off. especially road cyclists! I am glad their are more people with the same values as ME!
even worse there is a whole bloody path there why ride on the 2 inches closest to the road!!!!!!!!!!
Damn cyclists.
Not all. Just 90%.
- Feel they need to use the walking path when there is a bike lane 10 feet away.
- Think it's OK to block traffic and cause a hazard making cars slow down because they feel entitled to do so.
- Are too stupid and ignorant of the law to ride WITH traffic.
And thanks to the a-hole that was s…o important he could not wait for traffic to move and flew by my stopped car hitting the side view mirror. That's hit and run boy.

I'll think about sharing the road when you follow traffic rules.
Ur not Lance Armstrong, stop biking on the road
Fans: 116
A+ to whoever made this.
this is too perfect
What Can We Do As Cyclists On The Road?
First, forget about posting on these pages. You just getting into an online argument that no one wins. You can no combat keyboard courage. I think it is as distasteful as you do, but you are not going to change people or change the page by getting your blood pressure through the roof by arguing with idiots.
These pages – and the comments on them – do bring up an interesting point that I have been thinking about for quite sometime. I see a lot of road bikers run red lights, run stop signs, stop traffic and do other "I own the road" maneuvers that really do not help our cause. If we are going to expect motorists to respect us on the road, we really need to respect the same laws of the road as everyone else using that piece of blacktop that day.
I am as guilty as the next rider of running stop signs…I'll admit it. But that does not mean it is right. Just like with anything, there is a shed of truth in some of the comments left on these types of hatred pages. If we are really going to expect people to change their attitudes about road bikers, we need to set the tone by obeying the same laws of the road and lead by example.
There are always going to be those drivers that think it is funny to run riders off the road or throw things out of their car. We have all been there (the cyclist not the asshole driver) and it sucks. But…we just need to be more aware of our surroundings and try to limit our exposure to the idiots in this world. There will never be enough laws, enforcement or awareness to fix stupid.
As you get out on your next ride…think about what you can do to improve the image cyclists have on the road. You never know…you could be converting one driver at a time over to our side.
Image by biblicone
Video: Building the Team Radio Shack Trek Madone Road Bike
Regardless of what you think of the new design or new Radio Shack team, you have to admit that the process of building up one of the new 'Shack bikes is pretty cool. In this video posted on YouTube by Trek Bikes, they take us through the process of making a Madone look like a Radio Shack team frame. Can we say complicated?
Personally…I like the look of the new frames even if they have the R logo all over them.
Is Lance Armstrong's Tweeting Getting Reckless?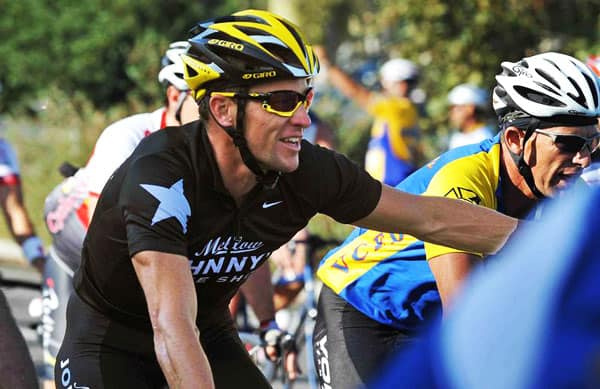 On September 9th, Lance Armstrong threw out a 140 character or less blast on Twitter that stated the following:
Hey LA – get out of your cars and get on your bikes. Time to ride. 7:30 tomorrow am. Griffith Park, LA Zoo parking lot. See you there..
The result was almost 1,000 riders showing up for a impromptu group ride in LA with the legend, Lance Armstrong, ready to see if they could keep up with the legs that have won 7 Tour de France's, a Leadville 100 and finished 3rd in this year's Tour. Honestly…I think that number would have been even bigger had he given them more than a days notice.
First, I am a Lance fan. I wear the trendy yellow Livestrong braclet, I cheer for him in the Tour and other events (although I would have liked Weir to take the Leadville 100 win, but that is just the mountain biker in me that can not be squashed) and I respect him for what he has been able to accomplish in and out of the saddle.
Also, there is a little bit of jealously in this post as I wish I could have that massive amount of impact in the Twitter world. Hell…all you would see from me is a simple 140 character Tweet telling you to visit this website, my other website and buy my ebook and I would be off retired in British Columbia, Canada spinning my life away with my wife. Who wouldn't want that?
But…I have also been apart of several road rides of this magnitude in populated cities, and I know that a huge amount of planning and effort goes into an event of that size. Especially when you are using public roads to conduct your cycling extravaganza. I do think it is a little reckless and presumptuous for Lance to expect the city to jump when he says how high within a day's notice. He did thank the LA police department in a Tweet directly after the small get together…
Great ride in Griffith Park. Thanks, LA! And thanks to the LAPD for the help. Off to Montreal…
But…would we be treating this situation differently if it was just another Hollywood actor or random famous person? He is really asking a lot of the city and tax payers to scramble and help with his "small" road rides. Having already done this in several other cities around the world, one can only think that these rides are only going to get bigger as it has been proven that Lance is actually showing up.
Maybe it is just me…but it seems like a little bit more thought needs to go into these rides if you are going to expect city officials to pick up the slack for an unorganized ride that contains a field big enough to need police support.
Note to Lance: If you really want to have a group ride that does not require police aid…come down to the southeast and you can Tweet something like…
Tomorrow…I am riding dirt on some super tech with 198. Come on out if you don't mind getting dirty…
(ROBYN BECK/AFP/Getty Images)
2009 Tour de France Recap by 198
The 2009 Tour de France is over and now we have to wait another 49 weeks until we are able to shut down our lives for 3 weeks as we watch the best in the world take on the streets of France. The 2009 Tour de France was a special event this year. With the return of Lance Armstrong and an extremely strong Astana Team, the Tour de France saw a 54%+ increase in viewers as we got to watch the Tour in HD glory thanks to the VS channel. So after the dust has settled on the cobblestone of the Champs…what did I think about the 2009 Tour de France?
2009 Tour de France Recap by 198
Lance Armstrong – You can not talk about the 2009 Tour de France without mentioning Lance Armstrong. Armstrong can leave the 2009 Tour with his head held high and critics silenced with his overall third place finish in the Tour. After his long hiatus from the sport and considering his age…he is still performing with the best in professional cycling. It will be interesting to see how things pan out with his new Radio Shack team when he does not have to back up Contador. Can he close that time gap and take yellow next year? It will be interesting to see what more training and the mental experience of Armstrong has for the rest of the field next year…
Alberto Contador – What a machine. Contador's climbing attacks were incredible over the mountain stages of the Tour. If Contador was not just trying to keep Lance Armstrong on the podium on Mont Ventoux, who knows what the time gap could have been if he had given Andy Schleck a real run for his money. With his 2 for 3 record in the Tour de France, it will be interesting to see how many yellow jerseys Contador can rack up over the coming years.
Andy Schleck – This young gun from Luxembourg not only took the white jersey for the strongest young rider on the Tour, but his 2nd place finish overall was the only threat outside of Team Astana for Contador. As long as Andy Schleck can shake the need to keep with his older brother Frank, he should be a lot of fun to watch over the coming Tours.
Mark Cavendish – "The Manx Missile" completely ripped up the sprints to easily take 6 stage victories. Forgetting that he has the best lead in rider in the sport, Mark Renshaw, it is still an amazing feat as you watch Cavendish literally explode to the finish. Unfortunately, American rider Tyler Farrar (also one of the best sprinters in the world and one of the only to ever beat Cavendish) had to watch from second place for most of the Tour.
Doping – We finally made it through an entire Tour without a huge doping scandal! It appears…at least for now…that the riders are playing by the rules and have left the happy pills at home. Hopefully, this trend can continue and the Tour de France can shake that monkey off it's back and get back to racing.
The 2009 Tour de France was one of the most exciting Tours in recent memory. With the return of a lot of strong riders and the focus back on the racing and not outside influences, the Tour really shaped up to be an incredible race with exciting twists and turns along the way. Who knows…if Levi Leipheimer had not wrecked…maybe Astana would have swept the podium, but it was still a huge success for the Astana team and the rest of the Tour. Next year will be an interesting one as the new teams enter professional cycling and we prepare for an all out war on the mountains surrounding France.