First Look: FSA K-Wing Compact Carbon Drop Road Bars
Road bike drop bars have changed a lot in design over recent years. With more road bikers spending the majority of the ride time with their hands on the hoods, component manufacturers have started to design the hoods and bars to accomodate a flatter top section for increased comfort. The FSA K-Wing compact carbon drop bars feature this shift in design to the extreme with solid flat profiles in the hoods and in the flats for climbing.
FSA K-Wing Compact Carbon Drop Bars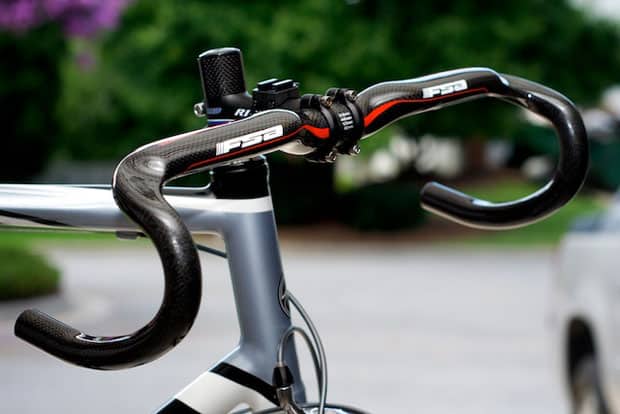 Description and Materials
Continuous carbon/kevlar composite construction
Aero-Ergo flat-top riser central section follows the natural arc of the arms
Internal cable routing
Reinforced and textured lever and stem clamping areas
Sizes
31.8mm x W400, 420, 440mm (tested) (c-c)
125mm drop, 80mm reach
2° outward bend
Specs
3K carbon weave
Color graphics
Also available in white
MSRP: $350.00
247 grams (400mm)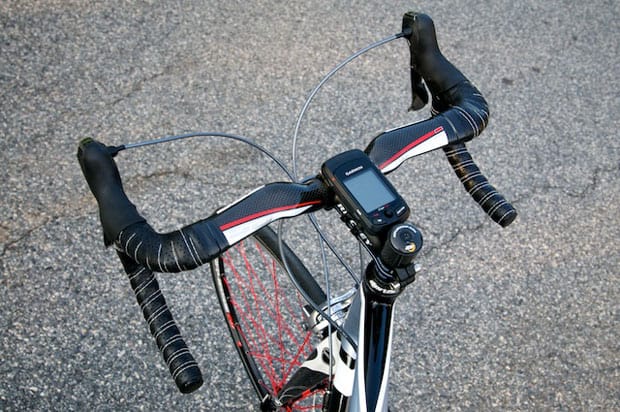 Initial Thoughts: FSA K-Wing Compact Carbon Drop Bars
At first look, these are some sexy bars out of FSA. With a visible carbon weave and nicely laid out graphics on the top section of the bars, the FSA's attract some attention as you get ready to roll out on a ride. While the red/white combo might not match all road bikes, it is subdued enough to install on just about everything unless you are really picky about color choices.
With an average weight of 247 grams for the 400mm version (440mm on review), these carbon drop bars are going to be lighter than the aluminum counterparts but not on the lightest end of the carbon spectrum. The extra material that goes into the rise and the unique shape adds on 20-40 grams for the weight conscious. At $330.00 to $350.00 depending on where you shop, these are not a cheap set of drops, so be prepared for a little bit of sticker shock.
Over the course of the next couple of weeks, the Road.Bike198 crew is going to put in the milage to see how these carbon drop bars perform out on the road and in the mountains. Stay tuned for a full review in the coming weeks.
Click here to check out more: FSA K-Wing Compact Carbon Road Bar
Other products pictured: Bike Ribbon – Eleganza Bar Tape | Blue Nx7 | Garmin Edge 705