Some Links For The Weekend…
Some Links For The Weekend…
I thought I would pass some information along to you guys today, so here it goes.
Bike Hugger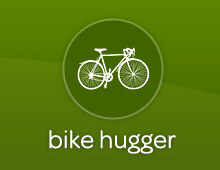 Byron over at Bike Hugger emailed me a link of them going over cyclocross techniques with Tim Rutledge of Redline. Great video and some comedic value thrown in for good measure. They were also testing the new chamois cream DZ Nuts that I have seen floating around the web lately. Funny name…I wonder if it actually works. I don't use any cream at all, so I probably wouldn't be a very good gudge.
Huggacast 55: Cyclocross Shenanigans
If you are going to be at Interbike this year, the guys over at Bike Hugger are doing a Mobile Social. Check it out.
bike hugger Mobile Social | Interbike
Lance Armstrong's Trek Top Fuel 9.8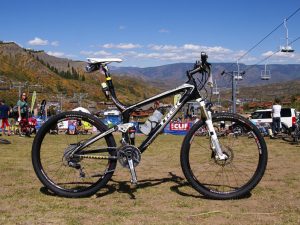 The crew over at BikeRadar.com got a first hand look at Lance's Fuel. Total weight = 23.69 lbs.
Lance Armstong Trek Top Fuel 9.8 | bikeradar.com
2009 Fox Vanilla 32 RLC 15QR Fork Review
Jason over at FeedTheHabit.com got a chance to run the new Fox Vanilla. It's a great review and you can use this coil experience up against my review on the Talas. If you are looking to cut the cost of your front fork but still have a great performing product, the Vanilla might be a great option for you. Check out the review for more information.
2009 Fox Vanilla 32 RLC 15QR Fork Review | FeedTheHabit.com
Note From 198
I come across articles on the web…mountain biking related of course…that I really like, so in the future, I will try to share more of those here. If you come across any that you think I would be interested in, pass them along!