Win Kick Ass Parts with Krista Park – USA Pro Mountain Biker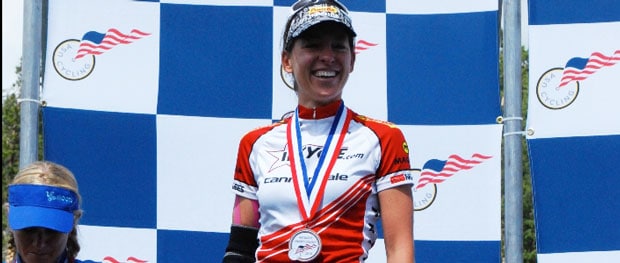 A USA pro mountain biker and great friend of the crew here at Bike198 needs your help. As many of you probably already know, finding funding for pro mountain bikers is a hard task. Even with available sponsors in the industry, there are still limited funds available to pros to travel and compete. Krista qualified for the Marathon World Championships by killing it in Breckenridge and now she needs our help to make it over the pond to represent the United States at Worlds.
Krista has been a long time, personal friend of the crew here before there was even a website, so pick up a raffle ticket to get your chance to win some really cool gear and show your support.
Enter for a Chance To Win Big!
Here is your chance to WIN!
Enter the Cash For Krista Raffle and take a chance at winning one of over 20 amazing prizes. All proceeds of the raffle go to support Team USA racer Krista Park at the upcoming Marathon World Championships in St. Wendel, Germany.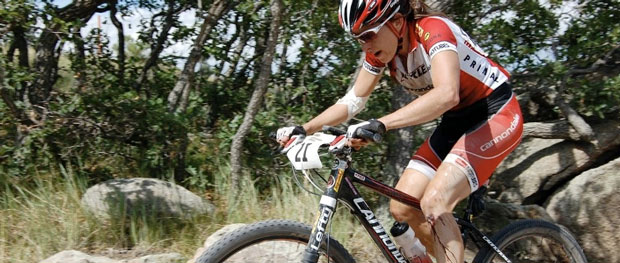 Incycle/Cannondale rider Krista Park is one of the most dedicated mountain bike racers on the national circuit. She has given everything to her sport and qualified for Marathon World Championships by beating a laundry list of the best riders in the country in Breckenridge. Like many women in the sport she has struggled to find monetary support for racing despite her many successes. In addition, USA Cycling does not budget financial support to send riders to the Marathon World Championships and that is why Krista needs your help.
Now is your chance to help support one of our very best female athletes while advancing the profile of the United States at the international-level.
Follow this link and purchase your $5 raffle ticket for a chance to win amazing prizes including:
Grand Prize – Stan's No Tubes Wheelset (your choice of rim with ZTR hubs)
Second Prize – Cycle Ops Fluid 2 Trainer with climbing block, mat, & Real Rides DVD series
Third Prize – Magura Hydraulic Disk Brake Package
Fourth Prize – 12-week coaching plan from LW Coaching
Fifth Prize – Raxter Bike Rack
Sixth Prize – Jagwire customization kit including Ripcord derailleur cable kit, Hyflow Quick-fit hose system or Ripcord brake cable kit; Non-crimp cable tips and disc brake pads all in the color/compund of the winner's choice.
Seventh Prize – Chamois Butt'r package including 6 tubes of and 6 jars of Chamois Butt'r and 4 sticks of New Bod'e Arm'r stick lubricant
Additional Prizes include: 2 Incycle team kits, nutrition packages from FRS, 3 canisters of recovery drink from Fluid, 10 pairs of socks from Recovery Socks, jerseys from Cannondale, and two 6-packs of canned oxygen from Oxygen4Energy
Buy as many tickets as you like. Each one increases you chances of winning (be sure to click the recalculate button before you check out if you're buying more than one entry). Over twenty entrants will win!
Krista needs your support so don't be shy. Expenses for the race come to over $3,800 including the $250 she needs to purchase her race kit from USA Cycling.
Other members on the 2010 Marathon World Championship team include Jeremiah Bishop (Cannondale), Burke Swindlehurst (Team Give), and Sonya Looney (Topeak/Ergon). Swindlehurst will not be making the trip due to a sponsorship conflict.
The raffle ends August 2nd. Drawing for winners will be held on the 3rd. Winners will be notified through email and receive their prizes within 3 weeks of the drawing.
Follow this link and purchase your $5 raffle ticket for a chance to win.