Wheel Truing Tips, Favorite Rides Around the World and Unique Setups
The community over at Community.Bike198.com is rocking along. Thank you to everyone who is participating in the growing forum section of this site. With over 420 members and 2,100 posts, we are really killing it for a young forum. If you haven't registered yet, click here and join in.
We just got done giving away 5 free $25.00 gift cards to Fibers.com for writing up your most memorable ride and there were some great stories passed along in the process. You can find the winning stories and the rest of the entries through the following link: Most Memorable Ride.
Wheel Truing Tips
Headstrong356 jumped in and started our first bike maintenance tutorial on Community with his in depth wheel truing step by step guide. There is a ton of great info for those looking to get into truing their own wheels or fine tuning their current skill set.
Mountain Bike Setups
If you are anything like me, you are a complete gear head. Part of that obsession is finding enjoyment out of seeing what other people are riding across the globe. With the mountain bike setup thread, everyone is posting up their rides and specs. It is really interesting to see the different tastes and riding styles out there and how that relates to mountain bike builds. There are even a couple of mine on there.
Hydration Pack Selection
With all of the different ways to bring water intake on the trail, it is good to get the opinions on what other riders are using to pack the necessary amount of liquid on the trail. Check out these opinions from other mountain bikers on which hydration pack to use and why.
Sign up for the Community.Bike198.com forums and start joining in.
Contest: What Is Your Most Memorable Ride?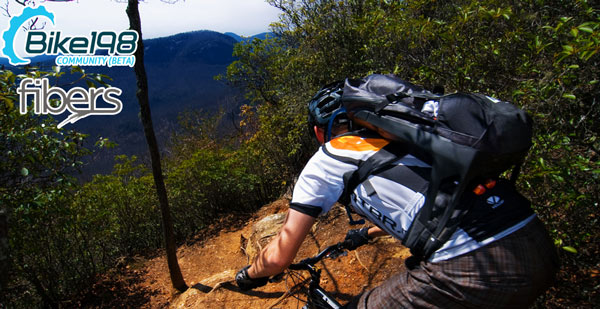 Fibers.com has hooked us up and we are going to give away 5 $25.00 vouchers for Fibers.com. On Fibers.com, you can purchase one of their pre-made products and t-shirts (mountain biking samples below) or you can customize and make your own design right on their site.
Fibers.com Contest Details
Describe your most memorable ride on the thread linked below on Community.Bike198.com. The top 5 favorites picked by the Fibers.com crew will get one of five $25 vouchers to be used on Fibers that are good for buying/customizing/creating a t-shirt/product. You can check out their mountain bike t-shirts here.
Dates for submitting: 3/1/2010 – 3/8/2010
URL for Contest Submission: Most Memorable Ride
If you haven't registered yet for the free Community.Bike198.com forums, you can do so by clicking here: Register for the Forums
Win A Free Set of Shimano XT Disc Brakes from Bike198.com!
As I mentioned earlier this week, we launched the new site Community.Bike198.com. This new section of Bike198.com contains the forum/community that is going to be a incredible discussion point for everything biking.
In the launch post published on Monday, I told you to watch out for a way to win a set of brakes for your mountain bike, so which ones are we giving away to help get things rolling?
Shimano XT Hydraulic Brakes with 180mm F/R Rotors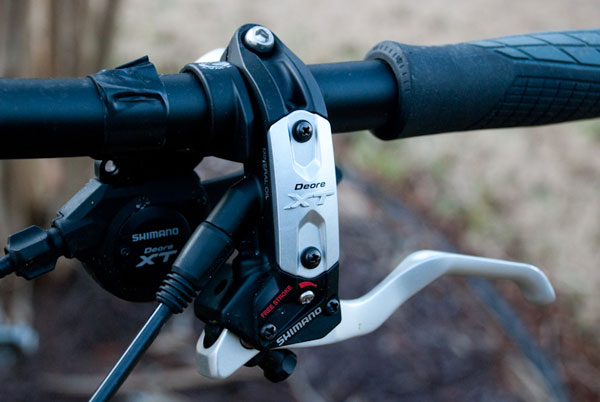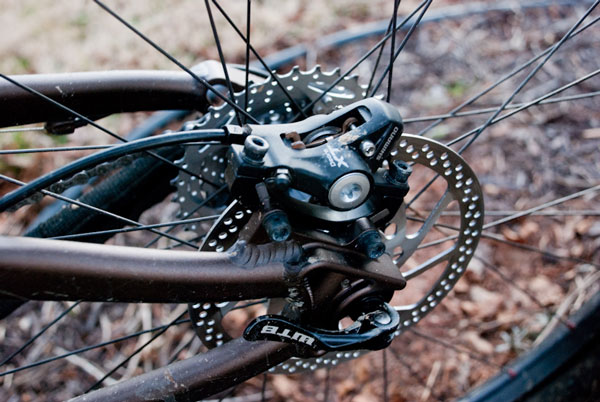 What do you have to do to get these sent directly to you free of charge?
Starting today until February 12th…if you start 3 topics and reply to 5 topics within the new Bike198.com Community, you are automatically entered to win. It is really that easy.
I am giving the 2-1/2 weeks so you can get in…take a look around…get registered and not have to scramble to get 5 topics up and running. The goal is to have a high quality forum where we can converse on biking related topics and whatever else comes to mind in the process.
Ideas for Topic Starters
Pictures or video from your most recent ride.
Questions or reviews in the equipment section.
Show off your latest parts in equipment.
Latest race or news.
Ideas for Replies
Share your rides in the Setup Threads in Equipment.
Reply to article threads in Latest from Bike198.com.
Reply to other members threads.
On February 13th, I will draw a name randomly that has completed the 3 topic starts and 5 replies requirement for the set of XT disc brakes and announce the winner on the forum.