2008 Mountain Biking Hall of Fame
A great friend of mine, Bill Freeman, emailed me this week to inform be that two of is friends are getting inducted into the Mountain Biking Hall of Fame this year.
THE Mountain Biking HALL OF FAME
For those of you that don't know about the Mountain Biking Hall of Fame, visit their website. Here is a quick caption from their site.
The Mountain Bike Hall of Fame and Museum (MBHOF) is located in downtown Crested Butte at 331 Elk Avenue within the Crested Butte Mountain Heritage Museum. Our biking museum houses items of memorabilia, including vintage bikes, components, classic photos, press clippings and highlights from historic races and events.
BILL'S COHORTS IN CRIME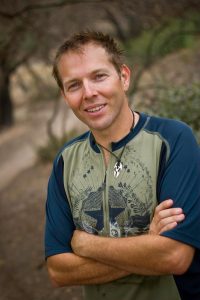 Steve Blick – A 10 year veteran at Oakley, Steve is getting inducted for is promotion within the industry. Steve currently serves as Oakley's Sports Marketing Manager. In his earlier years, he rode BMX and eventually raced at the pro level for cross country mountain biking. He turned his passion into a career and worked for Marin, GT and now Oakley. Steve is an active player in Oakley's product development division and he has a true passion for the sport. (Photo by Bill Freeman)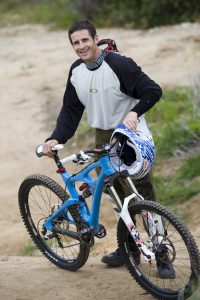 Brian Lopes – There is no surprise here. With is 25 world cup wins, four world championship titles and nine national titles over a 15-year career, it was only a matter of time before his name popped onto this list. Lopes has done everything from how-to books to video game characters. He is still racing and riding for Ibis. My guess is that you will still see him on podiums for years to come. He has become an icon and legend in the sport. (Photo by Russ Hennings)
Other Inductees:
Bob Girvin (industry)
John Finley Scott (pioneers)
Nat Ross (racing history)
Philip Keyes (advocacy) and
Congratulations to all of the inductees and thank you for everything that you have done for the sport.
The ceremony will be held 6:00 pm on September 24 during Interbike at the Sand's Expo and Convention Center.