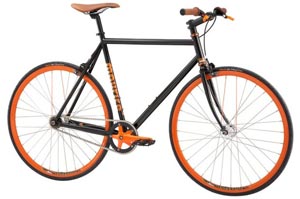 A friend of ours sent over this video of Chris Akrigg ripping up the streets of Barcelona on his Mongoose Maurice fixie.
Chris has taken his Mongoose Maurice fixed gear bike to the streets of Barcelona to see what the Spanish city streets has to offer in terms of a challenge. This is the second fixed gear video from Chris. The first one has been watched over 65 thousand times on this website alone, check out the next installment now!
WHAT DO YOU THINK?
For the best prices on mountain biking gear and apparel, check out these approved vendors by Bike198.com - JensonUSA.com and Amazon.com
.