Bike198 was started back in 2008 by Robb Sutton with one purpose…provide the best reviews, tutorials and opinion articles for the mountain bike community. During that time, we have been able to reach thousands of riders around the world with our content by focuses on that core message.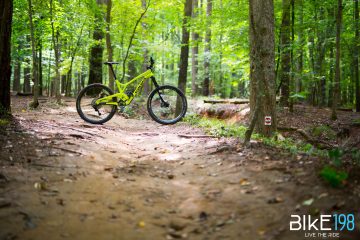 Honest reviews, in depth tutorials and engaging content for mountain bikers.
Bike198 is based out of the Atlanta, GA area with access to some of the best riding in the east coast of the United States within a short driving distance which provides some of the best testing grounds for both flow trail and rocky technical terrain. Our goal is to provide the trail rider with a website they can call home.
Based off the popularity of Mountain Biking by 198, Bike198.com's reviews rank on the first page of Google and other search engines while also fostering a strong cycling based readership looking for product reviews and tips to make decisions on their purchases and riding habits.
Want to work with Bike198 on content, reviews  or advertising…contact us today to get started.