This past weekend was the SE Bike Expo, so I headed up on Saturday to take a look at this first annual event (that also happens to be an hour from where I live).
The SE has needed something like this for a long time. There is a very strong riding community here that never gets to really have hands on experience with what the industry has to offer like the west coast crew gets with Outerbike. So it was great to see this get together and have a successful first year outing with some strong showing from the industry. Several of the big contenders were there with sizable demo fleets including Trek, Specialized, Felt, Niner and others. Components manufactures also showed their support thanks to companies like SRAM, Shimano and Notubes.com bringing in product and techs.
Events like this are a great chance to see products and bikes that may not be carried by your local dealer so you can get a hands on look at new gear and parts. If you have the chance next year, stop by as it satisfies the inner obsession we all seem to carry if you love to get out and ride.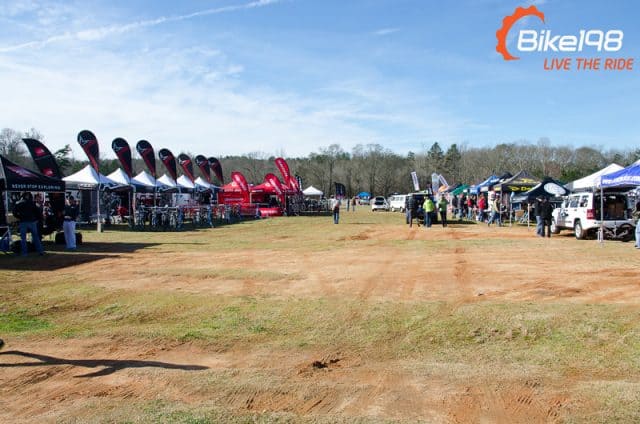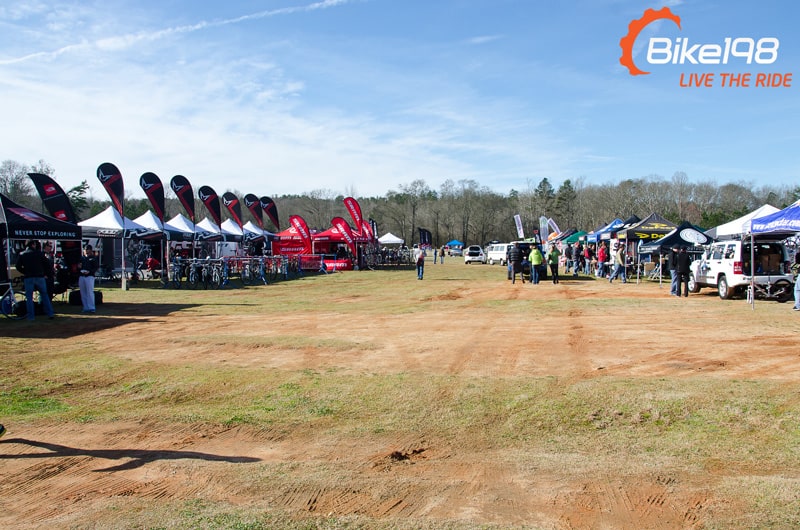 I headed up with a group of my regular riding buddies, so here is the general consensus from the group and myself. Unfortunately, my back was acting up a bit so I didn't get to ride as many demo's as I wanted. However, the notable standouts from the crew seemed to be the Niner Jet 9 RDO, Specialized Stumpjumper EVO carbon, Trek Remedy, Yeti ASR5 and the Felt Virtue. Those that seemed to fall short were the Jamis Dakar Sixfty B and the Trek Rumblefish.
The overall showing of component manufacturers were pretty good with some interesting trends and some disturbing ones. The good news is that private, small shop carbon wheel and light manufacturers is on the rise. While I figured these would be purely import companies rebranding what is available from China, this was not the case. There are some great products coming out of Boyd, Belgium, Lumintrek and others that are manufactured here in the US and specifically in the southeast US. They all looked like quality products that we will try to get our hands on really soon.
The disturbing? Origin bikes. I will do a full article on why this week, but the re-branded China idea is going to cause some issues in the bike industry. I really don't like how China handles manufacturing and presenting it to US based companies (I have personal experience with this one).
Was it worth attending? Absolutely. I really hope this event continues to gain traction and starts to bring in even more riders and industry companies. Be on the lookout for some quick reviews and articles this week on some of our hands on experience from the SE Bike Expo.