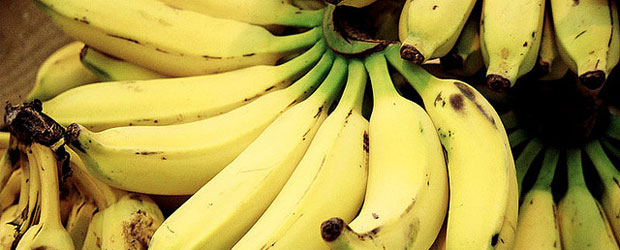 This guest post is by Joy Paley. If you would like to write an article for Bike198, contact us to get the ball rolling.
You probably know about carbo-loading as a strategy to prepare for intense sessions on your bike. Besides the stored-up energy of carbs, however, there are lots of other nutrients that can boost your energy and extend your ride time. The following foods can help increase your endurance, reduce muscle fatigue, and support your body while you're pushing it to the limit.
1. Fish
Obviously this isn't a food to pop into your mouth while you're on the trail. Eating fish regularly, however, can boost the amount of thiamine in your system. This B vitamin regulates several of the metabolic pathways that your body uses during exercise.
2. Eggs
Whether you prefer them fried or scrambled, eggs can be a great way to start your day. Eggs also have large amounts of riboflavin, another important B vitamin. Since it's lost during exercise through sweat, it's important to keep sources of it in your regular diet. Riboflavin and other members of the B vitamin family are used to break down carbs, so you need them to keep that energy flowing during a workout.
3. Bananas
Nature's most convenient snack also happens to be full of vitamin B6. During exercise, your body uses B6 to convert all those carbs you ate at last night's dinner into useable glucose, to keep your energy high and your blood sugar levels normal.
4. Broccoli
This leafy green has surprising amounts of vitamin C. It's key to eat sources of vitamin C on a daily basis, since it can't be stored in your body. The vitamin acts as an antioxidant that prevents muscle tension and soreness due to oxidative stress. Throwing some oranges into your bag as an on-the-bike source of Vitamin C isn't a bad idea, either.
5. Yogurt
Yogurt and other dairy contain the amino acid leucine. Leucine is key in building up new muscle, as well as maintaining the health of your current muscle mass. I'd never thought I'd recommend GoGurt to anyone, but this on-the-go dairy product can be great for extending your workouts and preventing fatigue. Since leucine doesn't have to be digested, your body can quickly absorb it out of the foods you eat to provide immediate results.
6. Steak
I don't recommend eating a steak right before you pack up your bike and gear to hit the trail. Incorporating lean steak into your regular diet, though, might be a good idea. Steak provides the highest amount of carnitine possible, from a food product. Carnitine is a type of molecule in your body that transports glucose to your cell's mitochondria to be burned for energy. Sufficient levels of carnitine will help your body break down fat and carbs into energy, not to mention lower the lactic acid buildup in your muscles.
Note from 198: I would be interested to see what you guys have to say on this subject as well. Food and diet is one area that I do not pay as much attention to as I need too…
Joy Paley is a guest blogger for An Apple a Day and a writer on earning your nursing degree for the Guide to Health Education.