For those of us on the east coast of the United States, Asheville, NC is the capital of mountain biking. There may be other areas that have a better downhill, a better cross country race, etc., but no where on the east coast offers the diversity that Asheville and the surrounding areas provide.
You have to be kidding me…
Normally…when I see this sign, I am so stoked that I am willing to break the speed barrier to get to any of the dozens local trail heads. My truck is loaded to the tilt with bikes, gear and other necessities ready for multiple days of riding bliss.
Yesterday…I had to look at these mountains…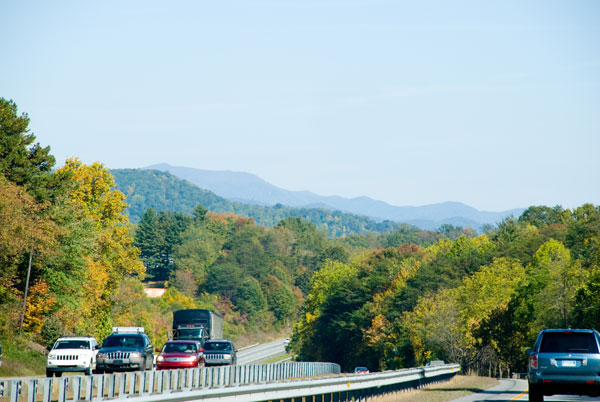 With no gear! That's right…other professional obligations stepped in and I had to spend the afternoon without an epic ride. The good news is that the views right now are starting to change color which makes that ride much more bearable.
What is so special about Asheville?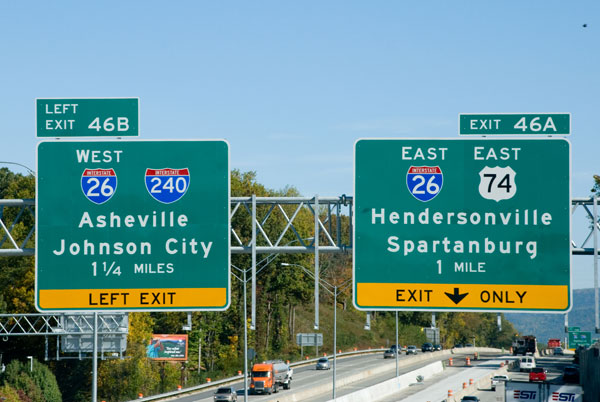 First, it is not just Asheville but also the surrounding areas (Hendersonville, Brevard). In this area of North Carolina you have the Pisgah National Forest, Dupont State Forest and many other protected areas that are legal for mountain bikes. These hold trails that go by many names. Some that you may have heard of include Bent Creek (contains the Green's Lick run), 26 West, Heartbreak Ridge, Pilot Rock, Black Mountain, Dupont, Squirrel Gap…the list goes on and on. Any one of these trails would be enough, but when you add them all together you get a radius of 45 minutes that is hard to beat.
What kind of trails can you expect?
Technical long climbs to long, fast descents. This is all mountain riding how it was meant to be done. I like to bring the 6″ travel bikes out to this area, but you will find everything from singlespeeds to full on dh rigs in some areas. If you know a local, that is the best way to start. If you are on vacation, hit up Bent Creek or Dupont first because these have very accessible trail maps.
The North Carolina trails are usually tight singletrack with rocks, roots and plenty of Appalachian Mountain. Those that aren't used to technical riding will be in for a surprise…especially on some of the more "locals only" type trails. Be ready to climb for miles before the first hint of downhill and then once you are pointed down…you are pointed down for awhile!
Road Riding In The Area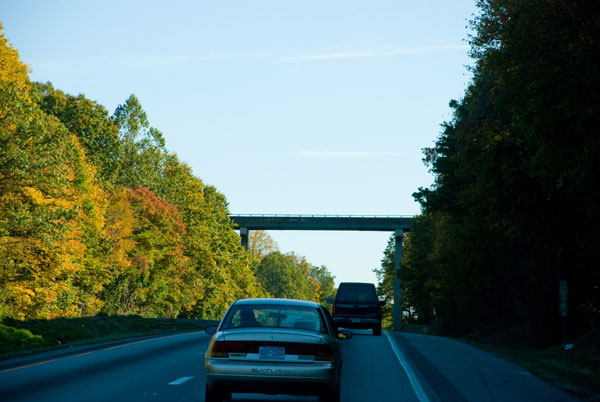 Asheville also has a huge road riding scene. Lance Armstrong has been known to use the Blueridge Parkway (pictured) to train for the Alps stages of the Tour.
What better place for cyclists than an area that has more trail than you know what to do with and is also extremely road friendly. Too bad I didn't have a bike with me yesterday. That would have made my week.
Where is your MTB heaven?