Over the weekend, I took a trip with my wife up to New York City for a mini-vacation. While I was up there, I snapped a couple of shots of bike commuters and bikes up in NYC.
Surly Commuter Bike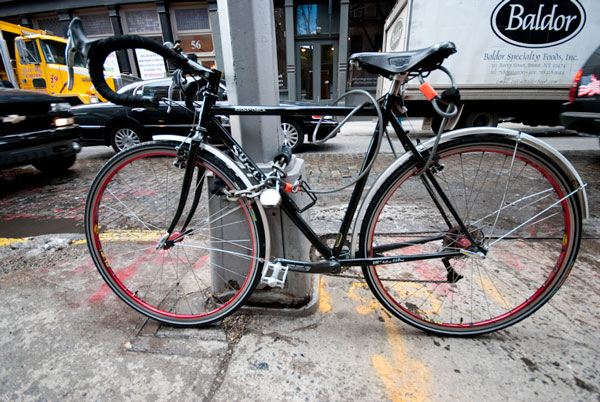 Fuji Commuter Bike
O.S.C.H. Fixie Commuter Bike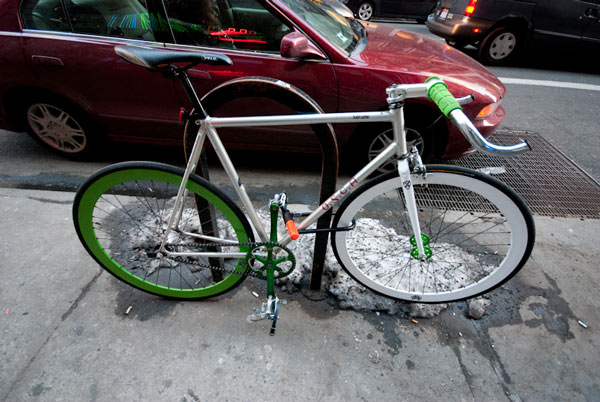 Schwinn Fixie In NYC Bike Shop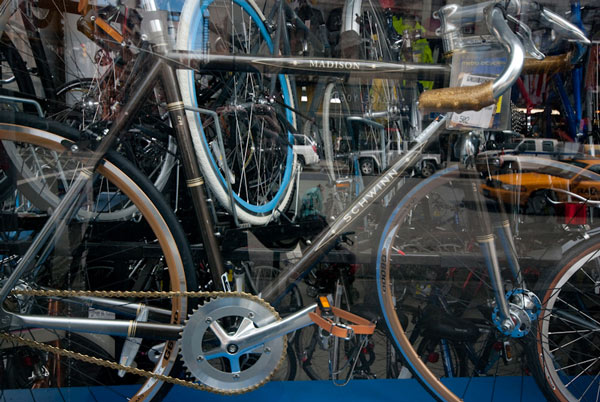 Jenn Helping Man Into That Bike Shop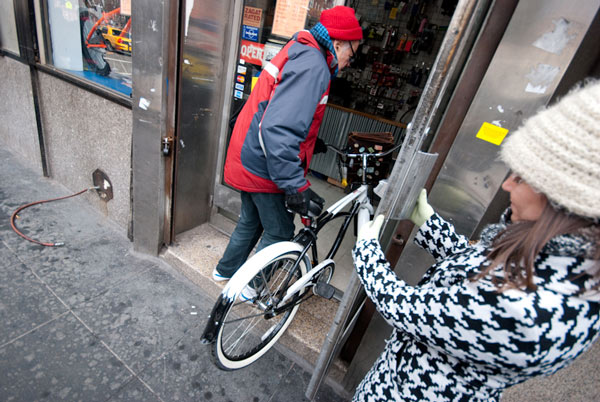 Masi Fixie In NYC Bike Shop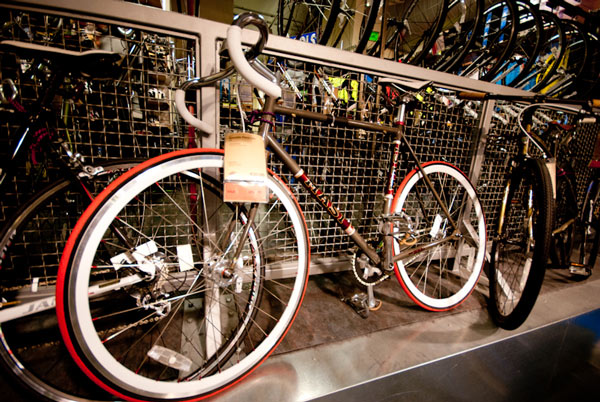 Delivery Bikes Stuck In Snow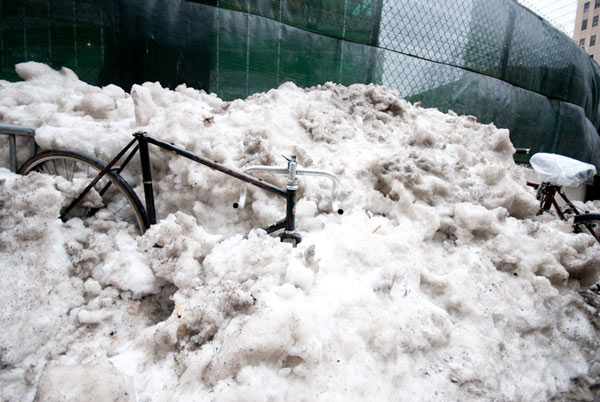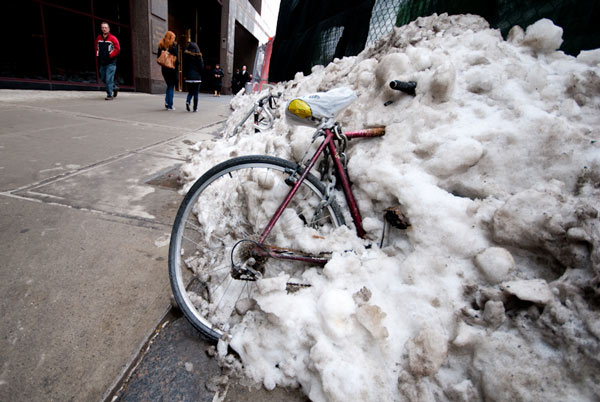 Bike Commuters in NYC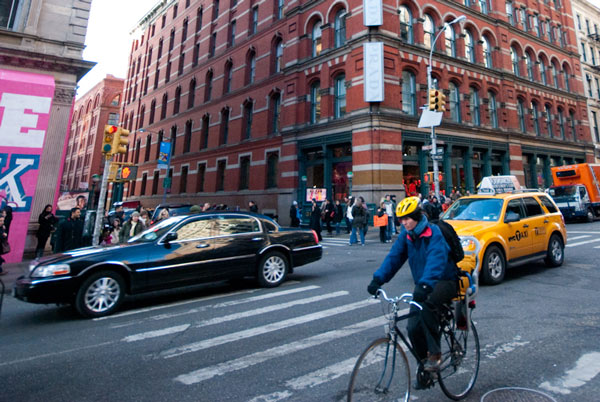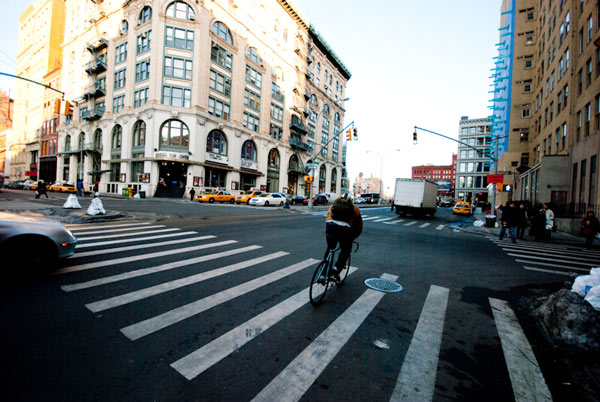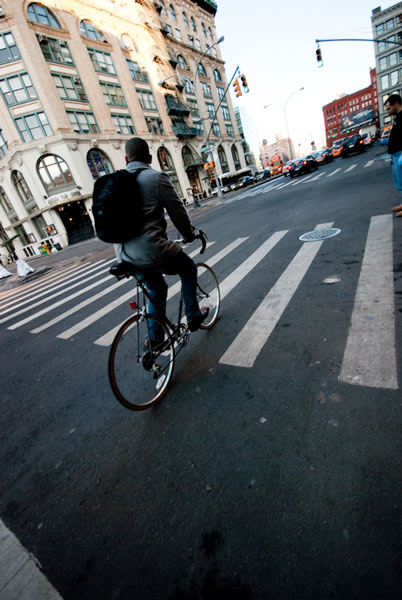 Need A Lift?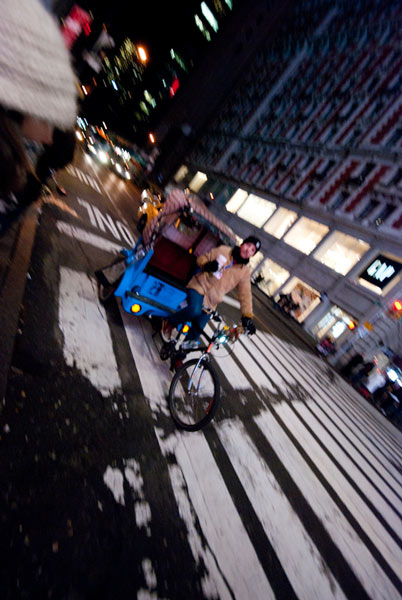 Frame Graveyard On Street Post