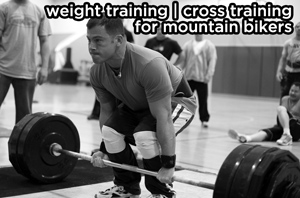 This week, I am starting something new. Since it is the off-season and riding is few and far between with the weather and and blistering cold, it is time to look into other options for mountain bike training to insure that the spring is not filled with trying to find my legs and endurance. The natural progression for training is obviously hitting up a gym. You are inside, out of the weather and buffing up on your mtb related muscle groups as you dream about long, flowy singletrack in sunny and 70 conditions. While some of us might not be a big fan of the gym…it does provide the needed outlet for getting rid of those unwanted holiday/cold weather/"insert excuse here" calories and keep the endurance level in check.
My Previous Gym Experience – Cycling Fit
There was a time and place that I used to visit the gym on a daily basis. I was on hiatus from the bike (happens to cyclists from time to time) and I was on a mission for that "gym body" (also single at the time). I had always used weight lifting as a form of training for one sport or another, but during this period of my life…I was only worried about getting stronger. I had all of the protein loaded shakes you could imagine and I was hitting the gym daily looking for higher maxes.
The result…I was 205 lbs at 6'1″ (the heaviest I have ever been) and living half of my life looking at weight machines. One day…I decided to end my 2 year hiatus from the mountain biking and hit the trail. I quickly found out that gym shape and cycling shape are two completely different things! Not only was I not in nearly the endurance shape I thought I was in…but I was now carrying around a lot of un-used weight that was no longer needed to ride a bike. All of that work in the gym worked against what I really loved to do…ride my mountain bike.
The New Approach – Mountain Biking Training
This time around…I needed a new approach. I needed a fitness program that would compliment my riding and not work against it. Anyone who has ridden for more than a month knows the difference between other forms of  "in shape" and cycling shape. You use different muscle groups entirely.

So…for this round of cycling training, I hooked up with James Wilson and his Ultimate MTB Workout (thanks to Aaron Mielke…a reader of this site). James' program is aimed specifically at mountain bikers looking to improve their riding and get to that "next level". His extremely comprehensive workout plans strengthen the muscle groups that we use for technical riding while also increasing endurance. With several different options (from in home workouts to the Ultimate that requires a gym), James has something for every mountain biker on the trail.
So…it starts. I am dusting off that gym membership card that I haven't used in over a year (signed up last year thinking I was going to use it…but always ended up riding my bike instead) and I am going to start my mountain bike training program. Be on the lookout for posts updating you guys on the process as I am going to check in every two weeks and let you know how the program is going.
To check out James Wilson's MTB Training Program…click here.
Image by mjzitek CC