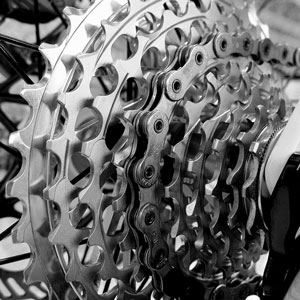 Like it or not…10 speed mountain biking is the future. With Shimano and SRAM rolling out their new lineups in 10 speed only, it is only a matter of time before the extra gear is gracing your current or future mountain bike.
For those of you that are looking to upgrade in the future…or already have, you are looking at new shifters, rear derailleur, cassette and chain rings in your pursuit to click away at a 10 speed cassette. The prime time to upgrade would be when your current 9 speed drivetrain wears out (it is best to replace cassette, chain and chainrings at the same time as they wear into each other), but UGI can also get the best of you and force you to throw out the old 9 speed mountain biking components earlier than planned.
Now that the more affordable options are available (relatively has bike parts are getting increasingly expensive), have you upgraded to 10 speed mountain biking yet?
[polldaddy poll=5002385]