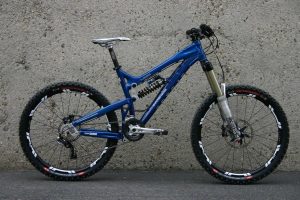 Sicklines.com broke the news last night that Intense Cycles has released another new ride for 2009. The 2009 Intense Uzzi now carries the sames design ques as the new 2009 Intense Tracer with curved lines and adjustable suspension travel settings, but that is not all that is new with this redesigned bike out of Intense Cycles.
Shown here in 2 different build specs…AM and FR that weigh 31 and 36 pounds respectively. The new Intense Uzzi also features Intense's new G3 dropout design that allows you to adjust the wheelbase, bottom bracket height and head angle via 3 different settings. When you match this with adjustable travel and a lightweight build, Intense made an extremely versatile bike with the new 2009 Uzzi.
The 2009 Intense Uzzi also gets the same 2nd generation VPP suspension design with angular contact bearings and grease fittings that you find on the new Tracer VP.
The 2009 Intense Uzzi Travel Settings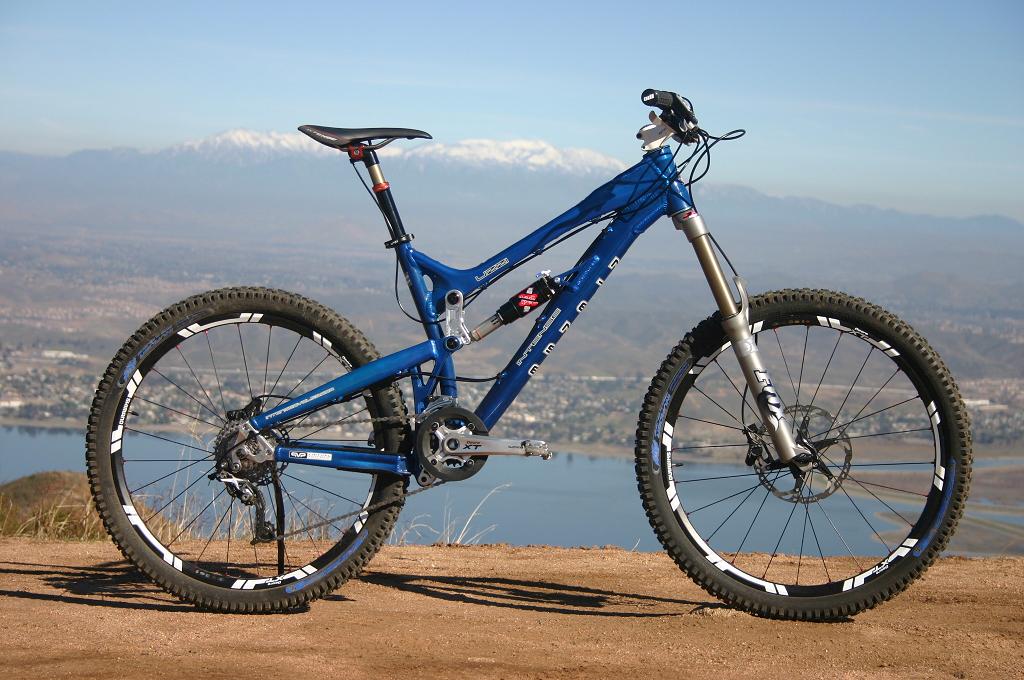 The 2009 Intense Uzzi has a multitude of available travel settings depending on shock type.
8.75″ x 2.5″ Air Shock = 6.5 or 7 inches of rear suspension travel.
8.75″ x 2.75″ Coil Shock = 7 or 7.5 inches of rear suspension travel.
My Thoughts On The 2009 Intense Uzzi
I am really liking the new line out of Intense Cycles. This 2009 Intense Uzzi release combined with the new Tracer should make for a great year for Intense.  This new Intense Uzzi is going to bring some heavy competition for the new Santa Cruz Nomad. With similar specs and build weight, I would rather be on the Intense due to the adjustable dropouts and new look.
With a few different parts in the garage parts bin, you can transform the new Intense Uzzi into several different bikes. If you are looking for one frame that can take you just about anywhere…this may be the bike for you. Load it up with a Totem, coil shock and a heavy tire/wheel combo for the shuttle days and use a Lyrik, air shock and a light tire/wheel combo for the cross country rides. You really get two bikes in one.
Who would have thought that we would have 31 lbs., 7″ travel bikes several years ago? The industry is changing at a rapid pace as technology meets affordability.
For more pictures of the new 2009 Intense Uzzi, head over to Sicklines.com and check out their gallery.