I am going to use this Monday morning to tell on myself a little bit. Two weekends ago, after my great road ride in the mountains Saturday morning, I hit the lake for some watercraft and wake boarding action. Now…it had been YEARS since I had strapped in behind a boat, but I hit it balls to the wall without a care in sight. The result…fell hard several times and instead of giving up, I kept at it and completely ruined my upper back and right shoulder.
Time off and no riding for 198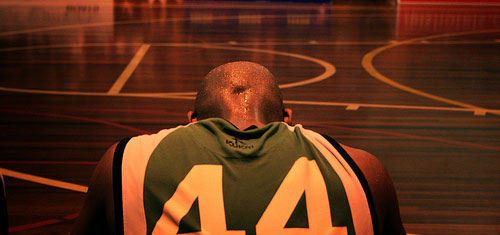 Fast forward to this weekend…in the United States, we get the pleasure of enjoying a sunny 3 day weekend to celebrate the 4th of July. I head out Friday morning (after a very painful attempt at getting out of bed) with the hope that I will feel better after a ride in the car, some coffee and fresh dirt in front of my eyes. I get to the trailhead, start to ride…and within a couple of miles…the pain was too much. I headed back to the truck and drove to a Chiropractor with the hope that he could fix my stupidity fast enough to ride the following day.
As I expected, he gave me the news that I had pulled everything in the top half of my body and I was benched for the weekend. Great…a fantastic 3 day weekend (with a new bike in the stable I might add…I know…salt in the wound) ruined because I wanted to act like an idiot on the lake. Let this be a reminder to everyone that likes to pull it out on occasion…no stupidity goes unpunished! The good news is that I got to watch the Tour de France and I got a lot of work done, so look for reviews this weeks on some of the bikes we have had in lately. In the meantime, I am going to go apply more heat and hope that I will be ready to ride for our Tuesday night rendezvous.
Image by ☻mrhappy☻