For awhile now, I have been traveling with my mountain bike for work. While it can be an awesome experience that forces me to try out new trails, it is a little stressful trying to find where those trails are and which routes I should take. So how do I find mountain biking trails near me? Ironically enough, Google Trends even ranks "how to find mountain bike trails near me" as one of the most searched for terms in mountain biking. We aren't alone in the search and there is an actual solution that is easy to use.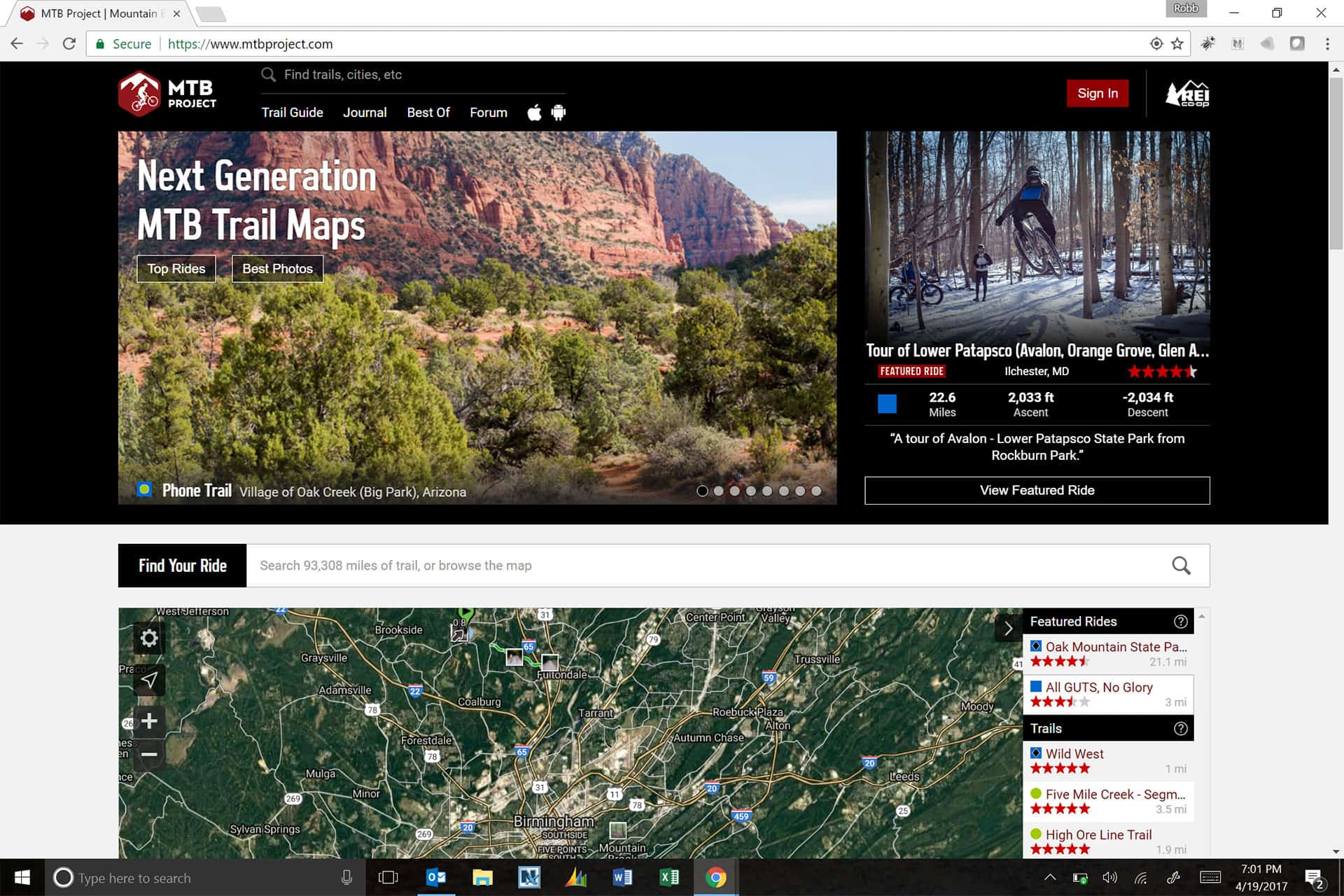 How to find mountain biking trails near me / MTB Project
I hit up MTB Project. MTB Project (part of the REI Co-Op) has a web and mobile app that will show you the trails near you, the trail map, suggested routes by other members and photos that will make it so that your first visit is like you have ridden there for years. One of the additional benefits is that it is updated constantly.
When I was in Tupelo, MS a couple of weeks ago, there was a trail that I was looking at trying and after hitting up MTB Project…I found out it was ruined by a tornado last year through the user reviews and there were even pictures included that verified the results.
How many times have you asked yourself this exact question? How do I find a mountain biking trail near me?
If you are anything like I am…it is a lot and we need resources like this to allow us to ride more trails and enjoy this sport. Download the app…check out your favorite mountain biking trails…leave a review or pictures…add to the cause. You never know when another mountain biker is going to need whatever content you share.