I came across this early Alpha preview of Lonely Mountains recently. It's a mountain biking downhill video game that is going to be out for PC and Mac sometime in 2018 from what the site is saying.
"Just you and your bike – take it on a thrilling ride down an unspoiled mountain landscape. Make your way through thick forests, narrow trails and wild rivers. Race, jump, slide and try not to crash – all the way from the peak to the valley!"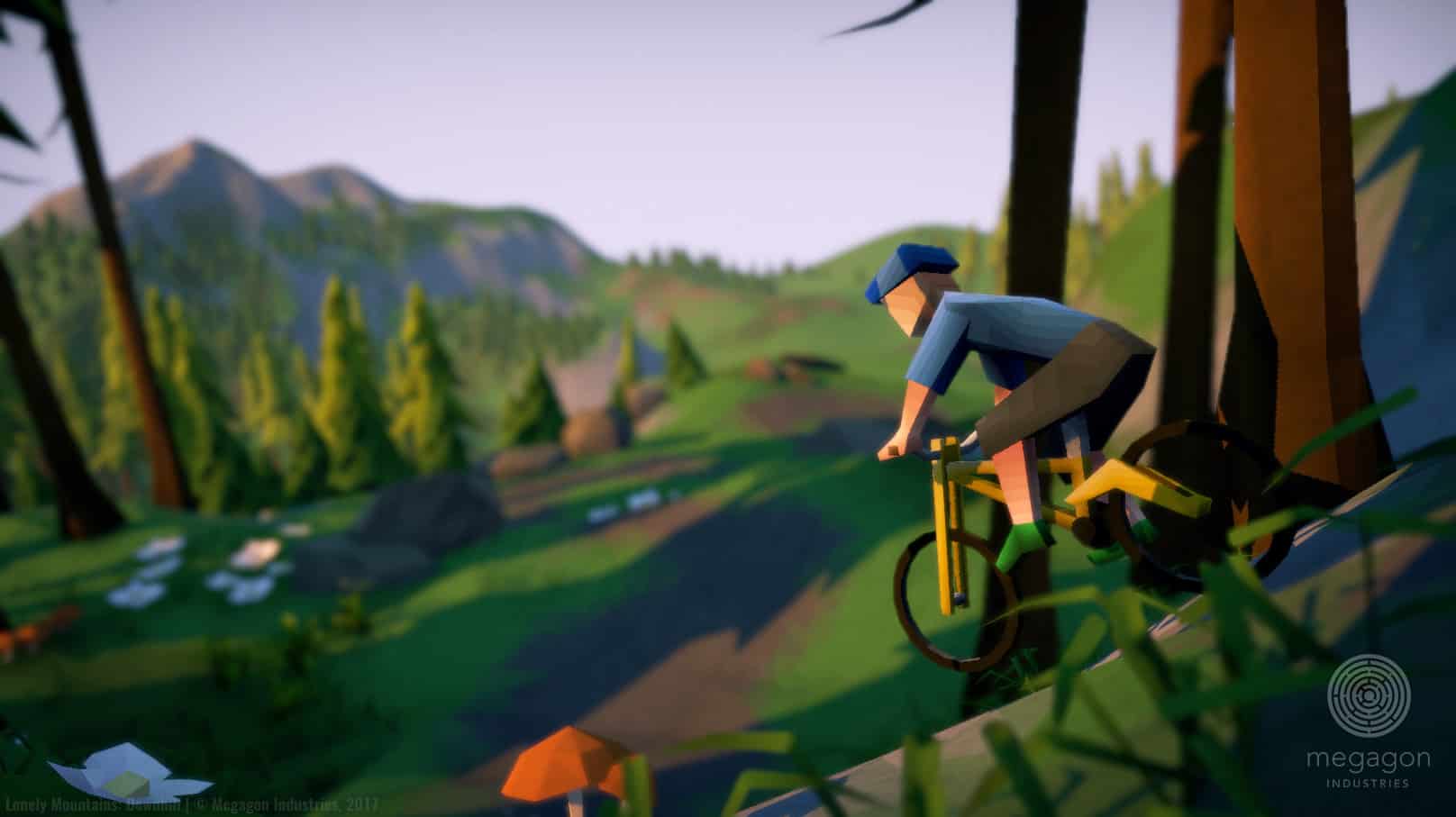 The game is very much an "arcade style" setup without any real physics or realistic scenery. That is probably a good thing as that plays off the arcade play…if it had a realistic terrain with the arcade physics…that would be kind of weird. They didn't even go as far to give the rider a full face helmet.
Overall, the game looks like it would be pretty fun. From the comments section of the video, it looks like multiplayer would be limited to local vs online if it gets it at all. For me…a game like this would really benefit from online play as competing with your friends would be the main driver to continue to use it.
It's cool to see someone develop a mountain biking game as there are basically none of them. I am just not sure this is the one that will bring mountain biking games to the mainstream.
You can learn more about the game here –> Lonely Mountains: Downhill