Panning shots are not easy to capture. When I saw this image by Chromatic Dramatic go by the Bike198 Flickr stream, it really caught my eye for that reason. This is also a great example of railing a berm with your eyes pointed in the right direction…where you want to go and not where you are.
There are few feelings in mountain biking that rival pinning a turn perfectly. When you hit it just right, you leave the turn with more momentum than you came in with and you are setup for the next one with ease. It keeps you wanting to hit each turn faster and smoother until you eventually blow through one and start back from zero.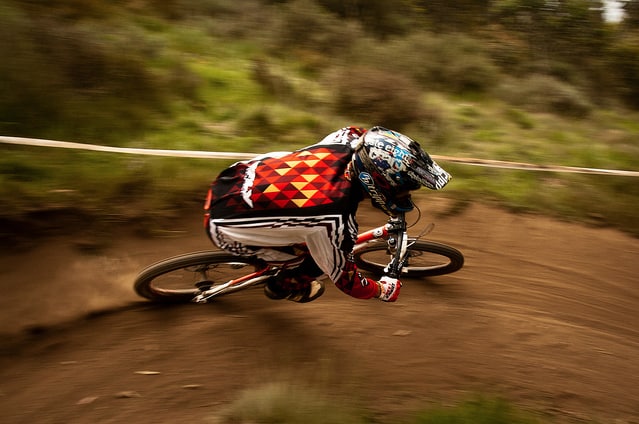 Jacob Hunter – Thredbo Downhill – Round 1 Gravity Cup – Seeding

My favourite pic from the day. Nailed the type of shot I was after.

Seeding of Round 1 of the 2011 MTB Australia Gravity Cup, Thredbo, NSW, Australia

All photos can be purchased. Contact me through Flickr Mail for more information.
Join the Bike198 Flickr Group and start submitting your photos. They show up in the sidebar of the site and sometimes get featured in articles like these.
Want to take better mountain biking pictures? Check out this three part series by Keith Pytlinski.