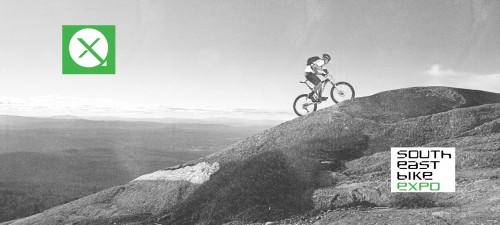 We all already know about the dirt demo at Interbike and the Outer Bike event in Moab (even if you do live on the other side of the pond…you have at least heard of it). These events straddle the Interbike trade show and allow media and then the public to test out the latest and greatest that the industry has to offer in the form of bikes and components. However, most east coast riders can't make it that way to partake in the demo extravaganza.
Mike Stanley (SE Niner Rep) and Brian Molloy (The Hub Bicycles, Athens, GA) are looking to change that with the first annual Southeast Bike Expo in Conyers, GA on February 25th and 26th. General admission if you pre-register is only $20 and those proceeds will actually go to SORBA/IMBA…so your dollars will go to supporting mountain biking and trail building.
We will be out there throwing a leg over any bike we can get our hands on, and I hope to see you out there as well.
The Southeast Bike Expo will be bringing manufacturers from all over the United States to show and demo their products. Manufacturers like Trek, Niner, Specialized, Shimano, and SRAM will be there to show off their latest and greatest products. Many more have committed. Check our website for updates. Not only will it be open to retailers like most bike expos, but it will be open to the general public as well. Our goal is to put on a fun event in a great location for very low cost to manufacturers, retailers, and consumers.

The Georgia International Horse Park in Conyers, Georgia provides that. The GIHP is the site of the 1996 Olympic Mountain Bike cross-country course. This gives us the opportunity to use onsite world-class MTB trails. We will also have an area for road bike demos. This unique outdoor demo area has space for over 1000 vendors. This new event gives you the consumer the ability to actually ride the new products and then talk with the manufacturers about the products.
To register: http://www.bikereg.com/14449
More information: http://sebikex.co/