Back in 2010, we got in the first Niner WFO 9. The WFO (Wide Full Open) was one of the first 29ers to sport longer travel and bring the 29" wheel size out of the racer/lightweight segment. Now keep in mind…back then "long travel 29er" was considered 140mm of rear and front travel!
This week, Niner brought back their long travel 29er with the WFO 9 RDO. As you might expect, the specs look much different than the original thanks to modern tech and geometry. Let's take a closer look at the latest release from Niner Bikes.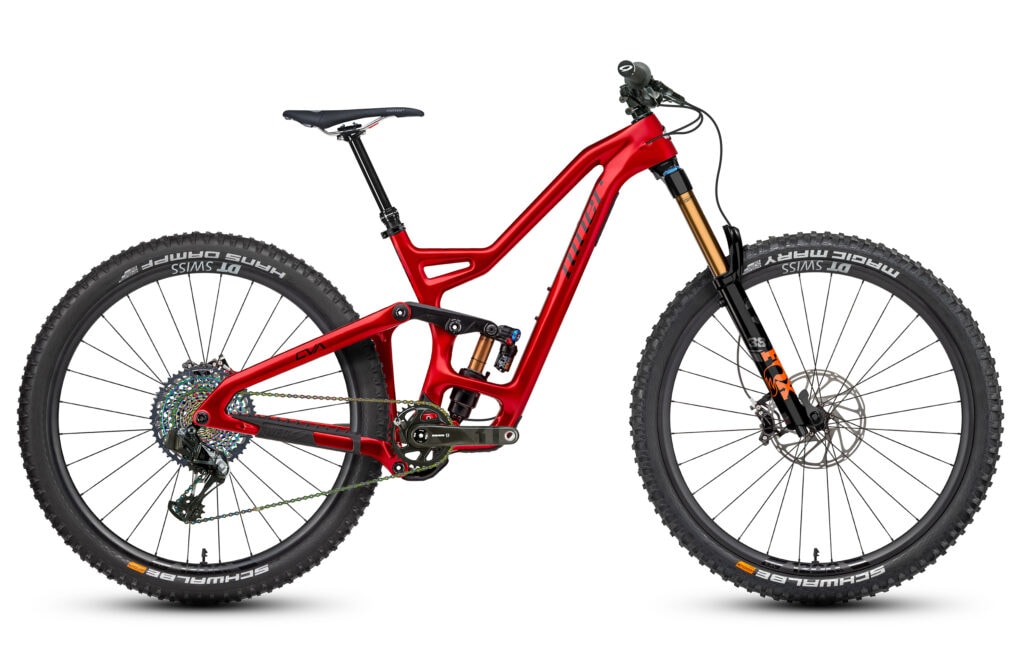 2021 Niner WFO 9 RDO
The 2021 Niner WFO 9 RDO sports the same CVA suspension platform that Niner Bikes is known for but now you get 170mm of rear wheel travel matted with a 180mm Fox 38. You also get Niner's RDO carbon fiber construction and adjustable geometry. Here are some of the more important bullet points on this latest version of the WFO.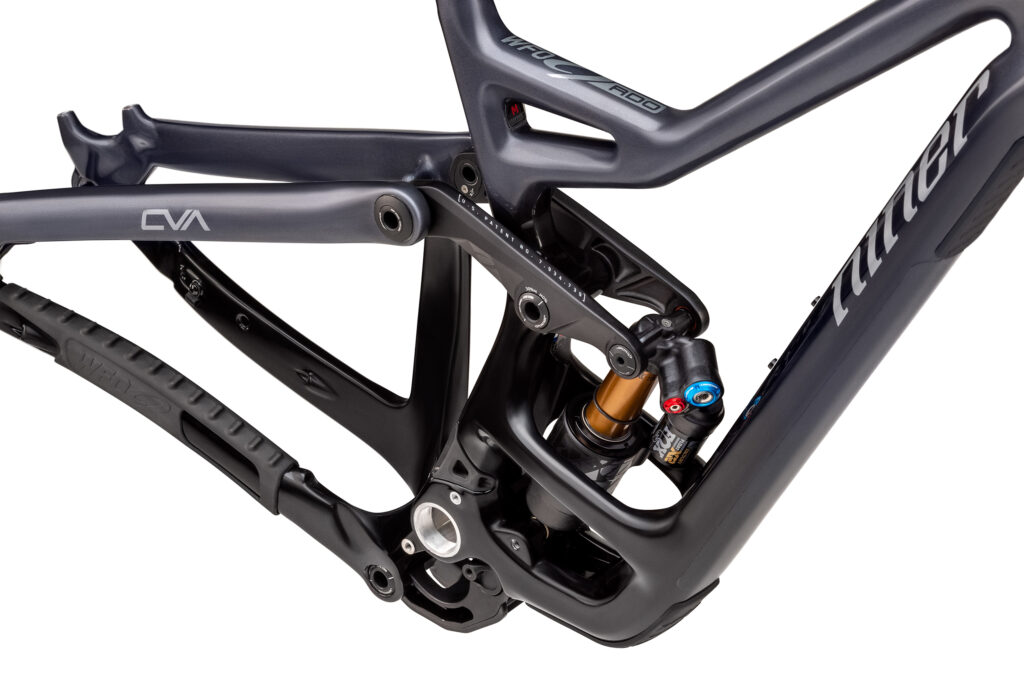 170mm of tuned CVA rear suspension paired with 180mm fork travel.
Clearance for contemporary 29×2.6" tires
Modern enduro geometry with flip chips to raise the BB … if you really need that.
Smoother, straighter full-sleeve internal cable routing for superior shifting performance.
Wider and stiffer Rib Cage main triangle for precise handling.
Durable, long-lasting Enduro Max Black Oxide pivot bearings.
Trunnion shock mount for smooth articulation and added stiffness (205×65).
Refined suspension curve for supportive pedaling and bottomless descending.
Lifetime warranty.
Color options: Hot Tamale (red) and Fade to Black (black/grey)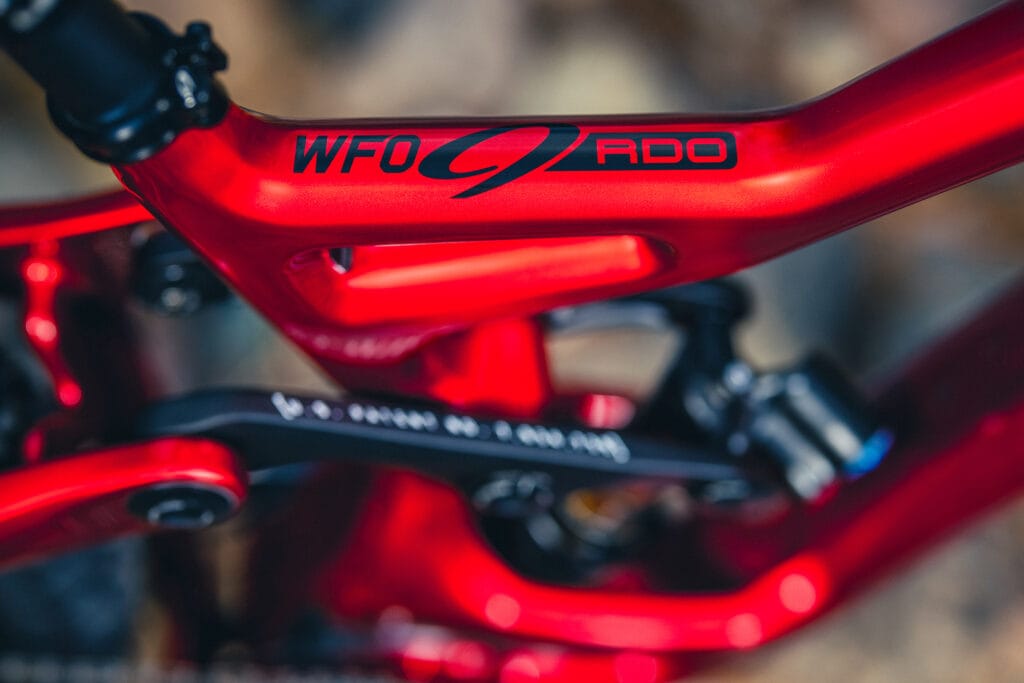 Niner WFO 9 RDO Geometry Highlights
64 degree head tube angle
77 degree seat tube angle
Seat tube accommodates 170mm dropper posts
435mm chain stays
Low stack height for wide range of riser bars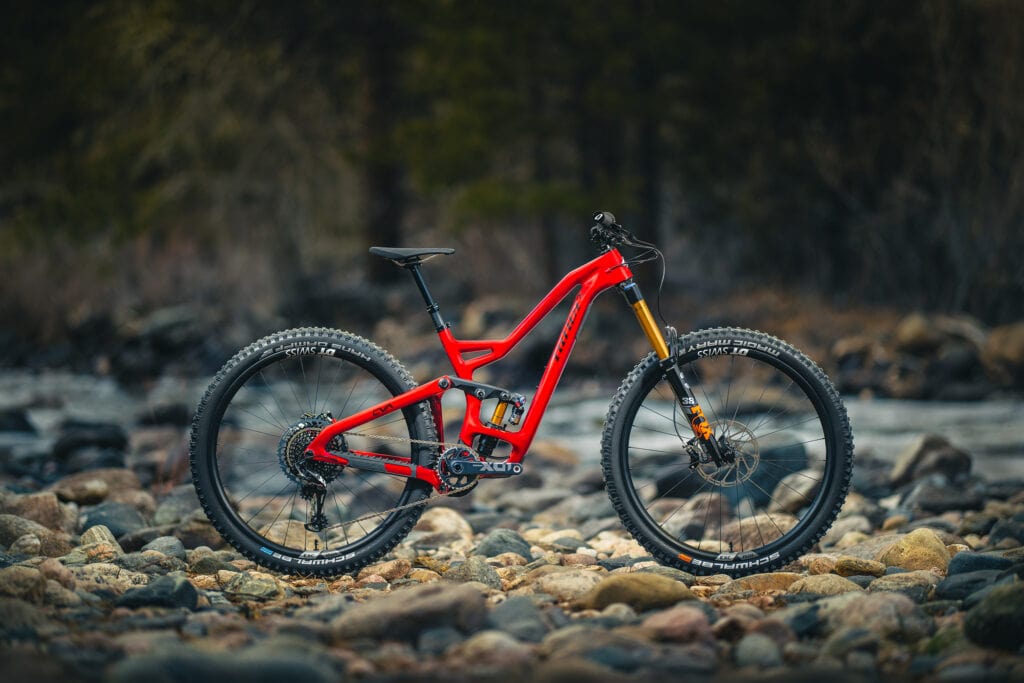 All of this results in…according to Niner Bikes…
All the descending capability of a 170mm travel 29er is fully expressed in this new WFO 9 RDO. Yet any detectable trace of the dreaded "climbing compromises" chromosome is edited out.
We all know that modern enduro bikes have to manage descents into madness on the scale of World Cup DH tracks. Yet they also need to get you efficiently back up to the top when pedaling is your only option. Which, let's be honest, is usually the case.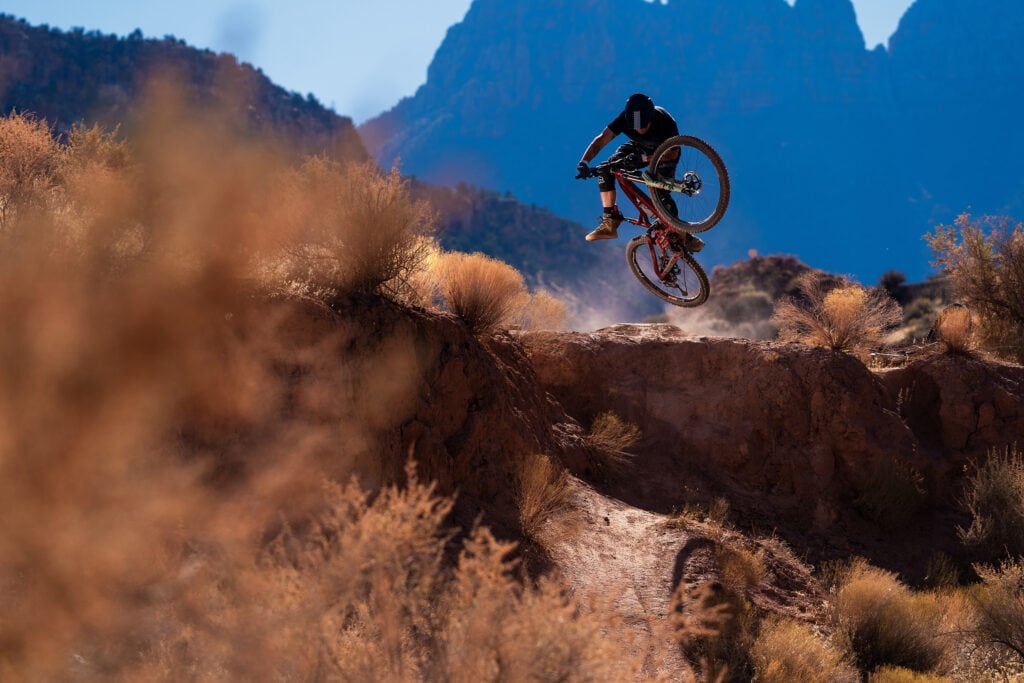 With this schizophrenic spectrum of duties in mind, we dialed in a "just right" geometry chart for the WFO 9 RDO. It's low and slack by nature, but not so slouchy as to kick you out of contention on the steepest climbs.
The native low mode geometry is optimized for all-out, top to bottom, brake-rotor-bluing descents. A 64-degree head tube angle combined with the low BB and long top tube scream "stability" even at eye-watering speeds.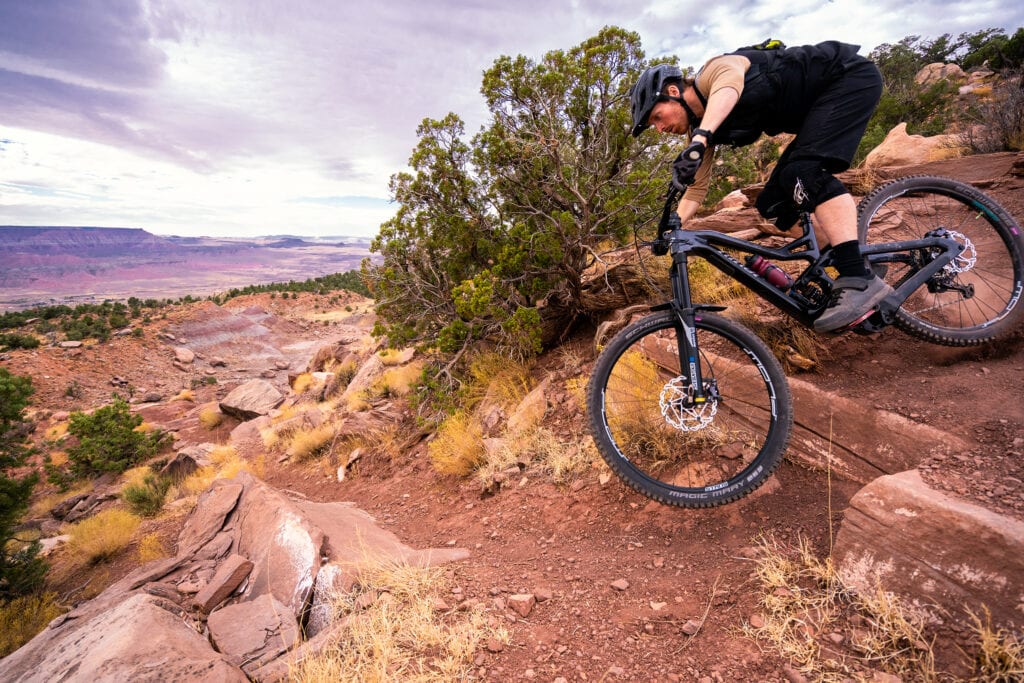 Yet the wheelbase isn't so rangy as to prevent tight, uphill transitions when the need arises. And a 77-degree seat tube angle keeps your weight centered over the bottom bracket for composed climbing.
If your daily dose of dirt includes more pedaling, tighter corners, and sneaky sniper rocks, you might want a higher bottom bracket and steeper head tube angle. Not to worry – the built-in flip-chip seatstay pivots allow riders to raise the BB by a full 9mm and steepen the geometry by 0.7 degrees.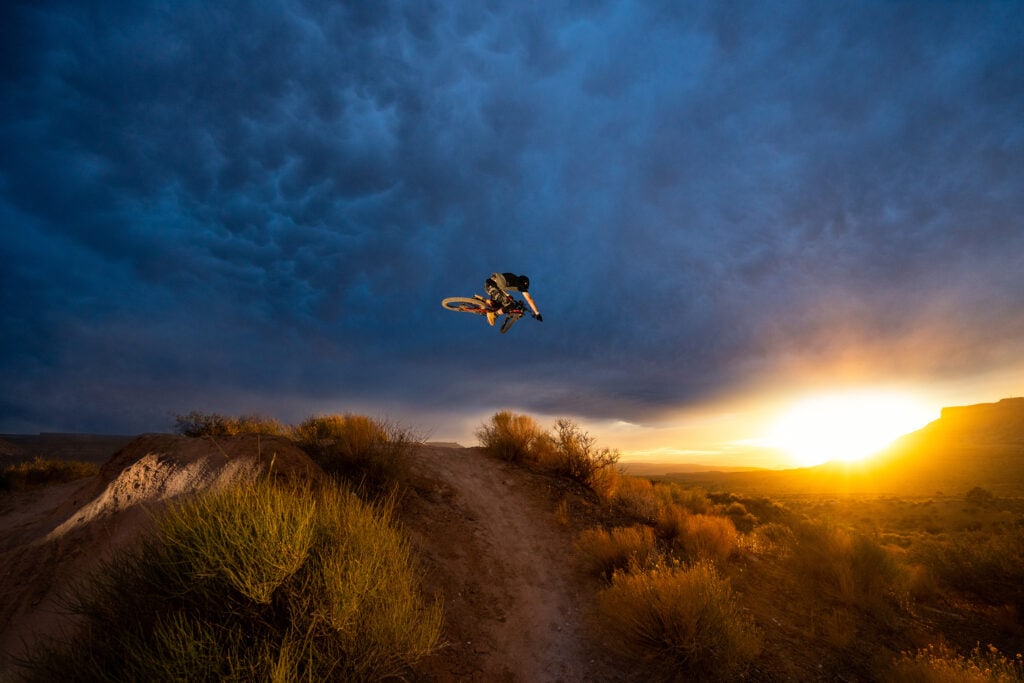 The Niner WFO 9 RDO should be available in late May (we'll have to wait and see with the way the rest of the new releases have gone this year) and build kits will start at $4,800 ranging all the way to $10k+ depending on what spec your go with.