A new bike came through the doors of Bike198 yesterday. The new test sled is none other than the Specialized Stumpjumper FSR Expert Carbon 29er. The Stumpjumper name is iconic in the mountain biking industry. First released in 1981 as the first mass produced mountain bike, the Stumpjumper brought a high quality ride to the mountain biking masses. While this bike looks and acts completely different than the early 80's hardtail…it carriers the same attitude.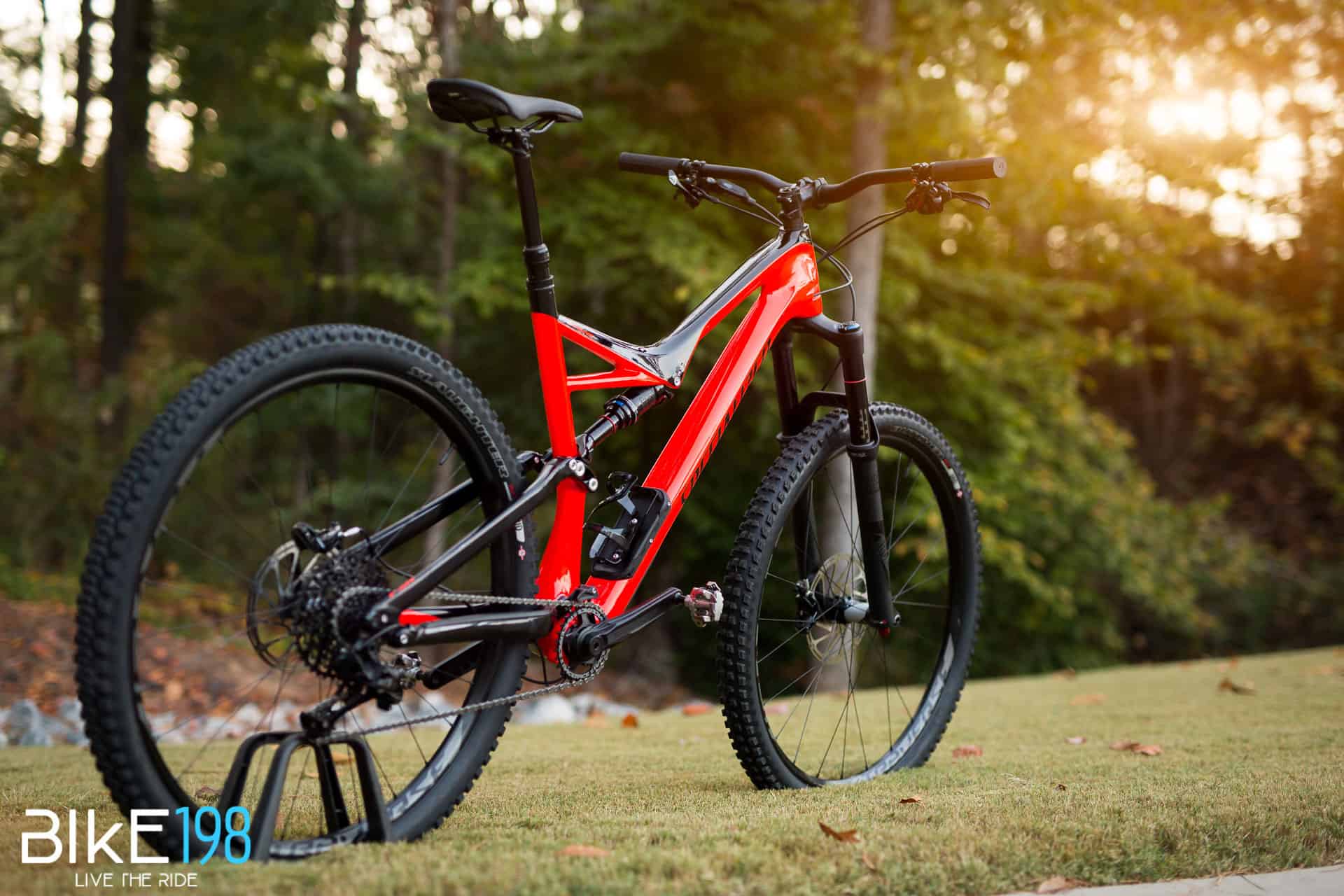 Specialized describes the 2016 Stumpjumper as…
Mountain biking's come a long way since the Stumpjumper first debuted in '81, but one thing's stayed the same: The Stumpjumper FSR is the ultimate trail bike. And now, it solidifies its position as the best handling, most efficient trail bike with revolutionary tech, like our Rx Trail shock tune, fully integrated SWAT technology, 650b & 29er options, and a slacker, trail-eating geometry. It's a bike that's ready for anything the trail can throw at it.
This model is the 29er variant (that can also take 27.5+) with 135mm of rear wheel travel and 150mm up front thanks to the RockShox Pike fork. The 27.5 wheel version of this bike has 150mm in the rear.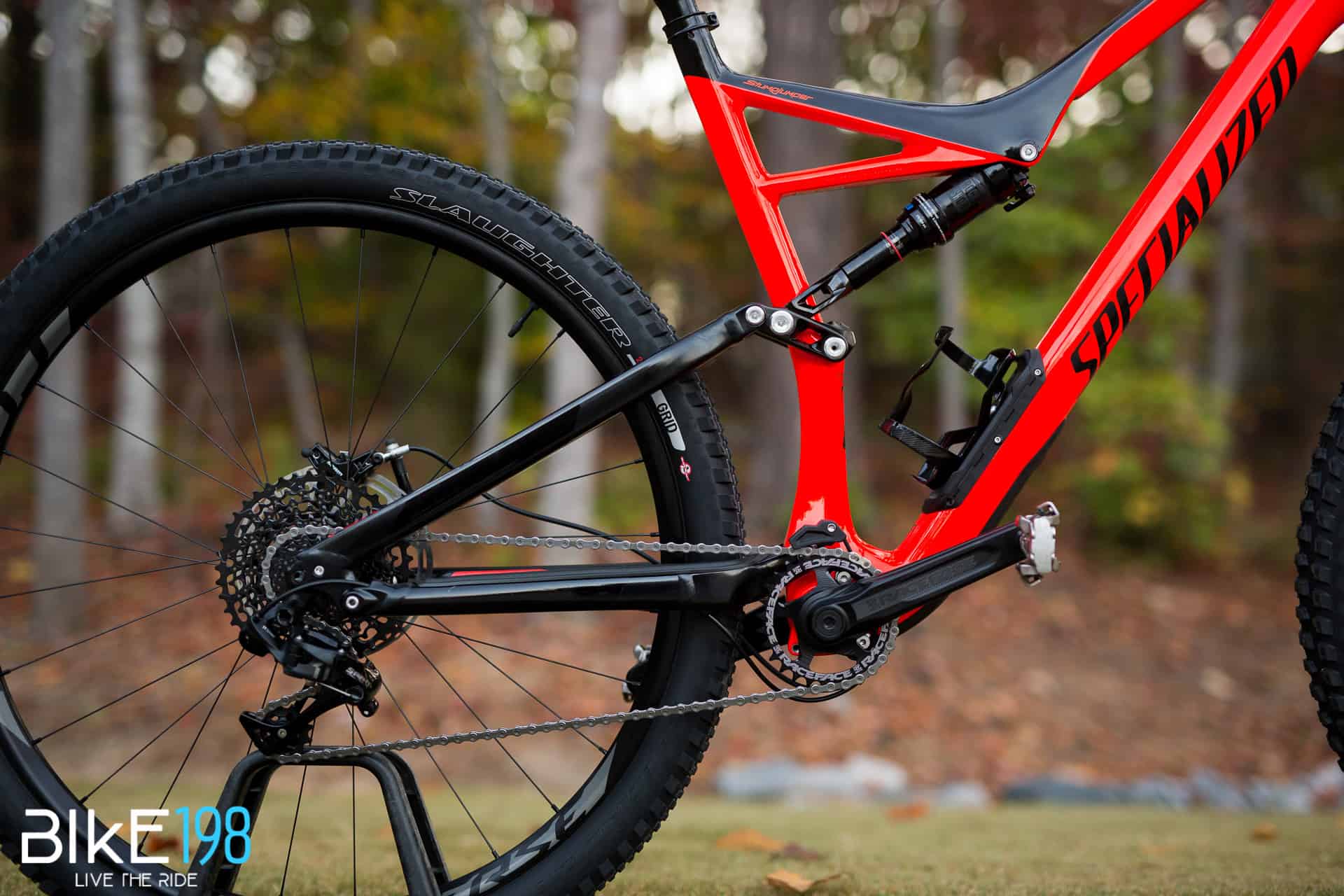 The component group is a mix of RockShox suspension, SRAM components and offerings from Specialized. The Expert Carbon is the middle of the lineup in price at $5,000 MSRP. There is a Comp Carbon model below this before you get into the alloy bikes.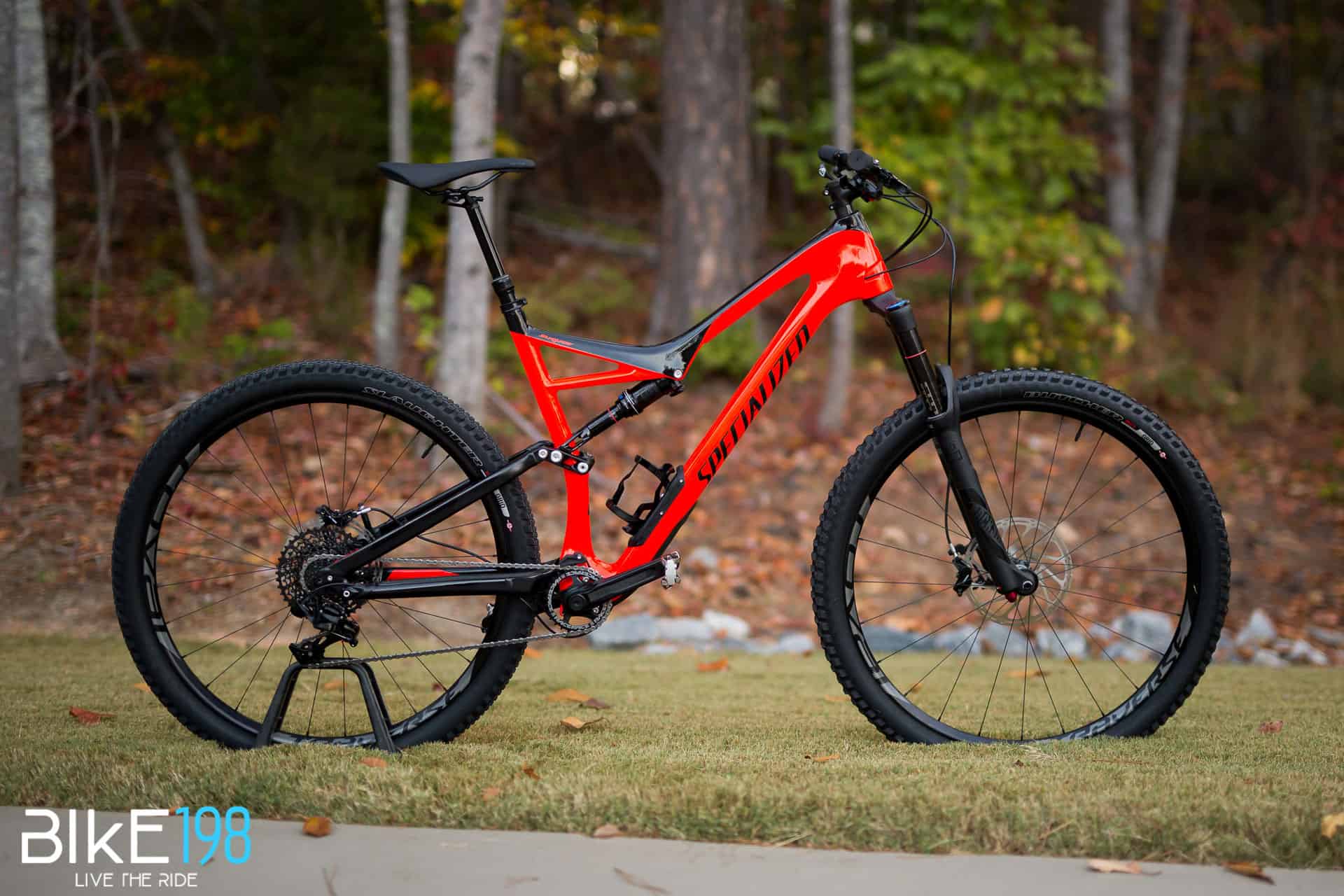 One of the newer Specialized features is the SWAT system which provides storage inside of the carbon down tube for extra tubes, tools and other gear to keep the weight off your back. It also features a multi-tool under the rear shock.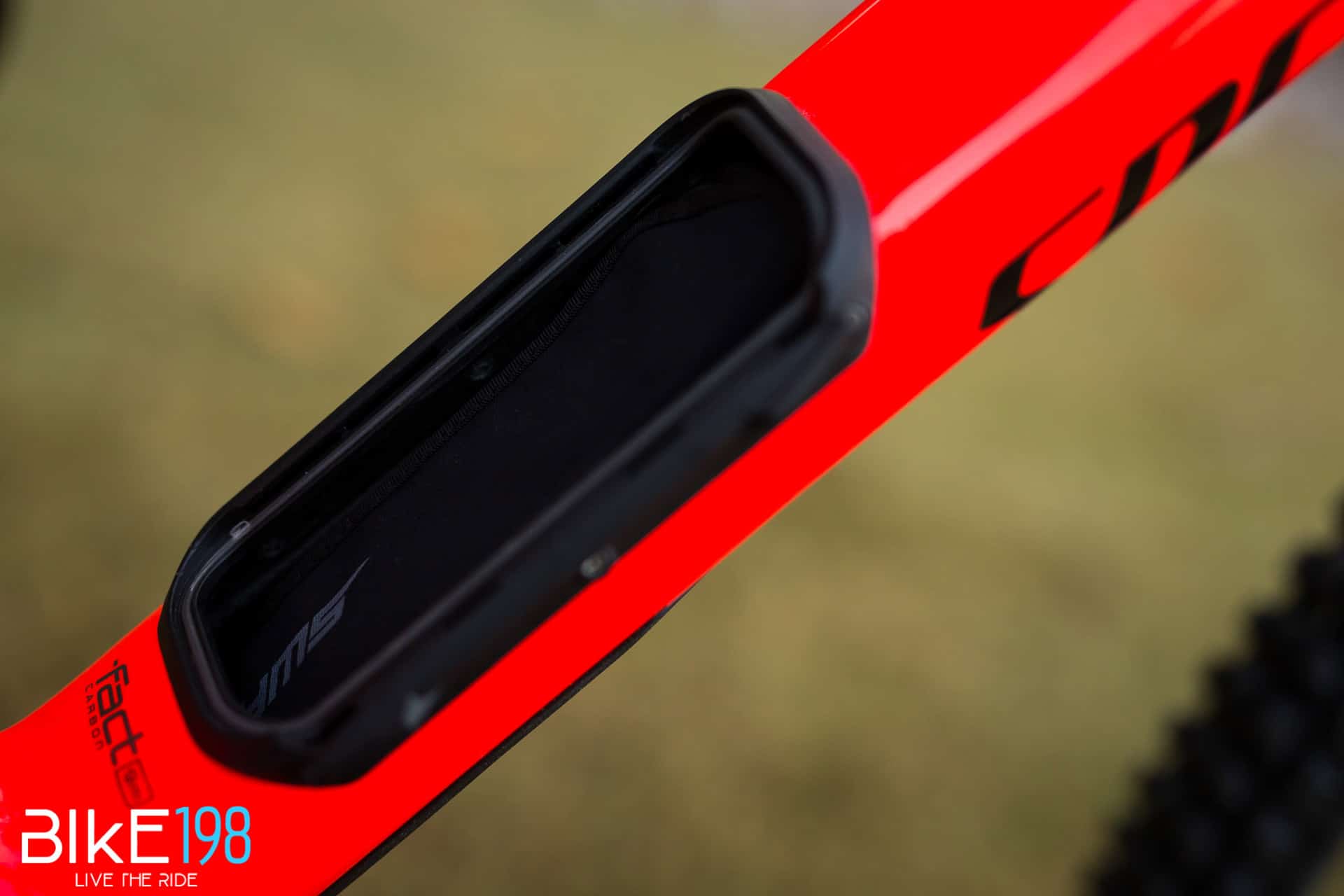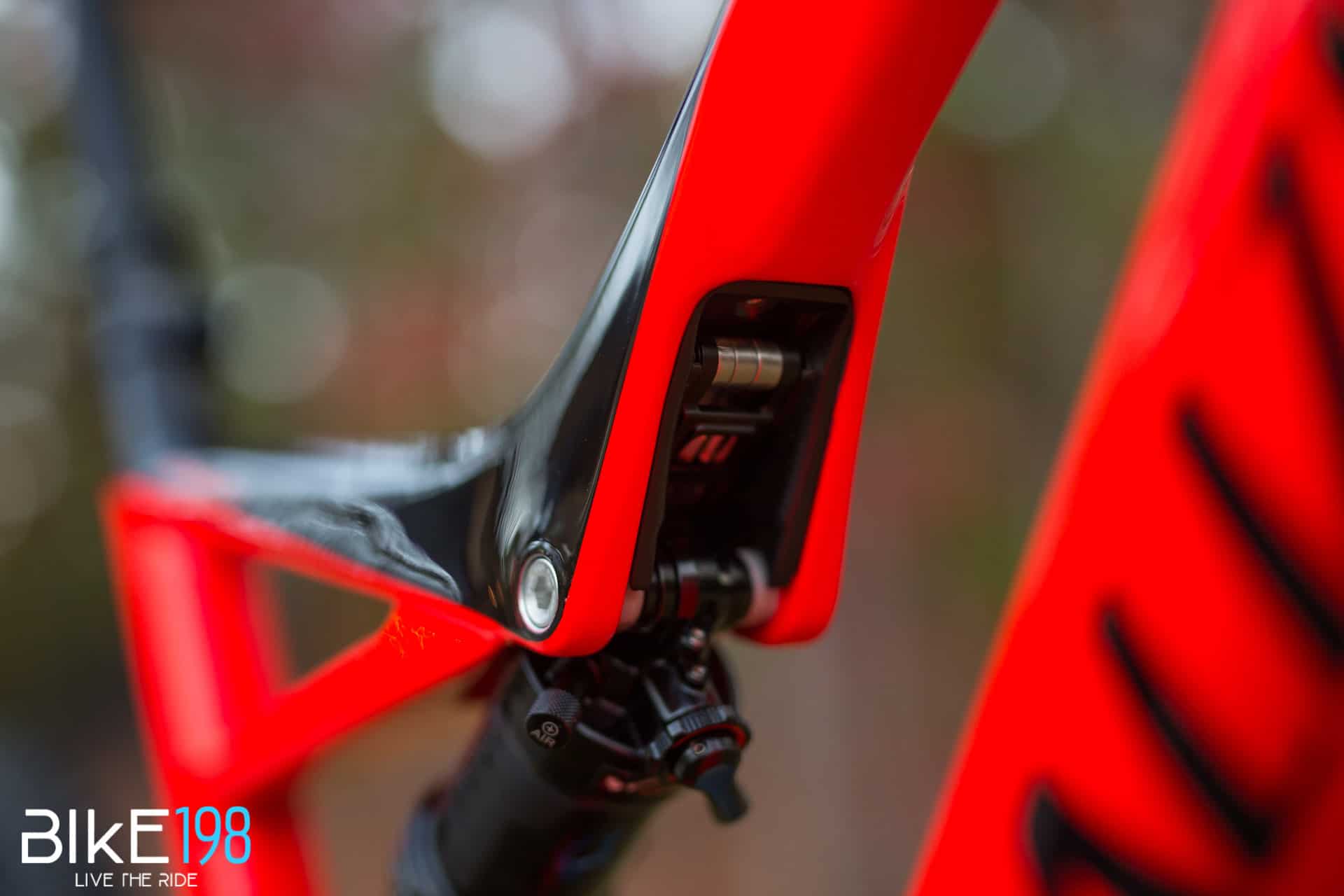 The carbon frame has all internal routing for a clean overall install and this model is available in the red shown or a grey/black combination.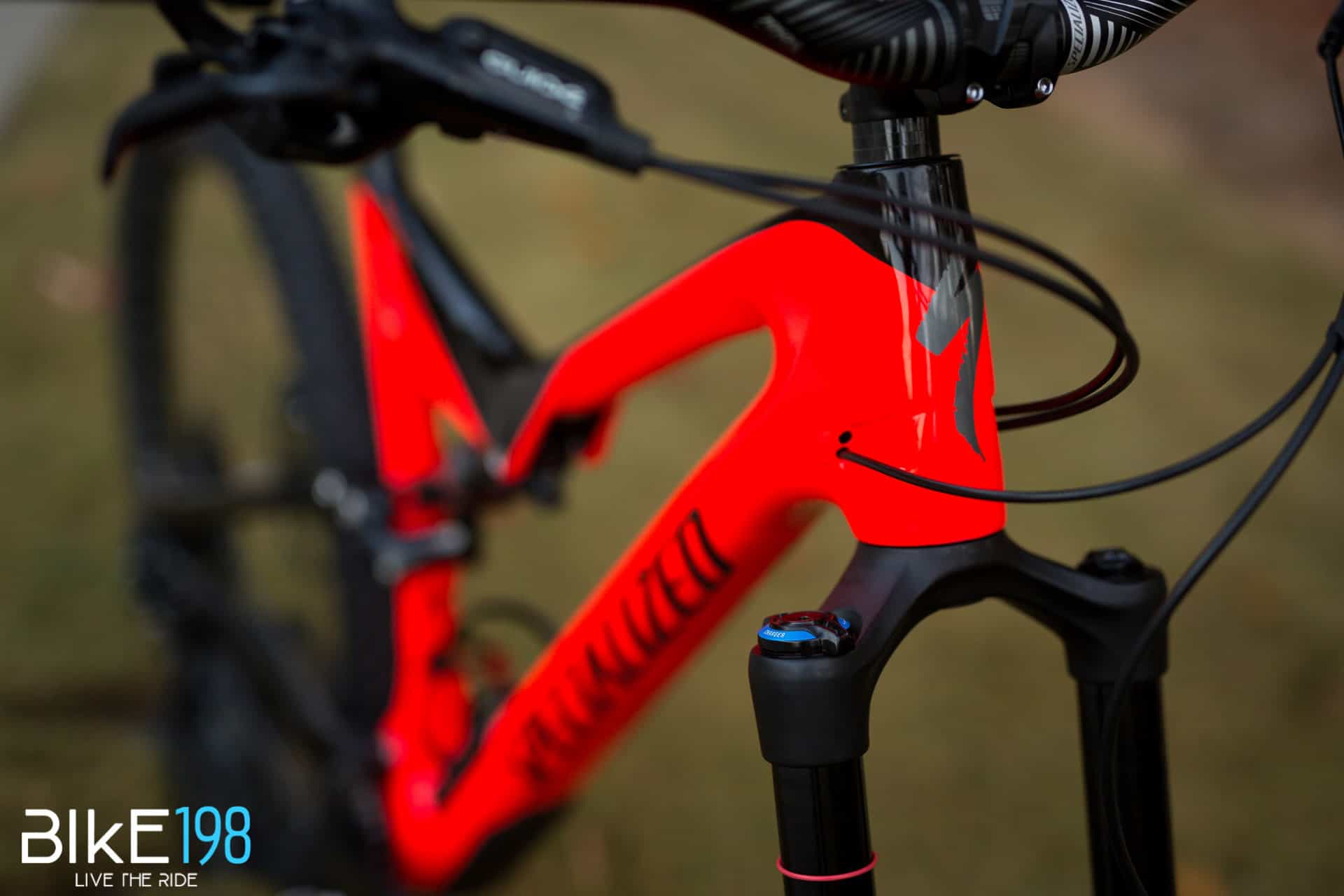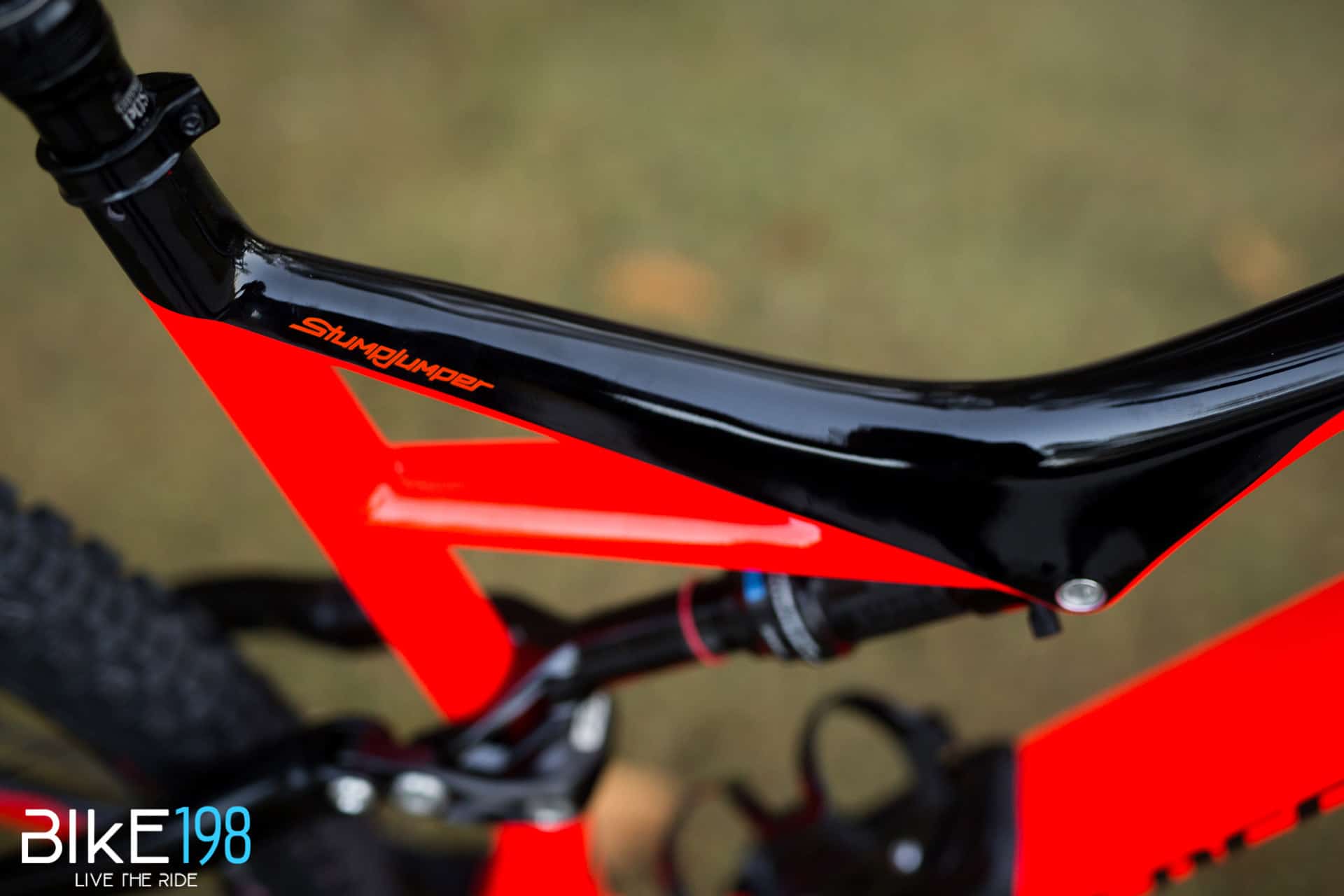 I am testing the XL version which so far seems to fit perfectly at my 34″ inseam / 6′ 2″ height.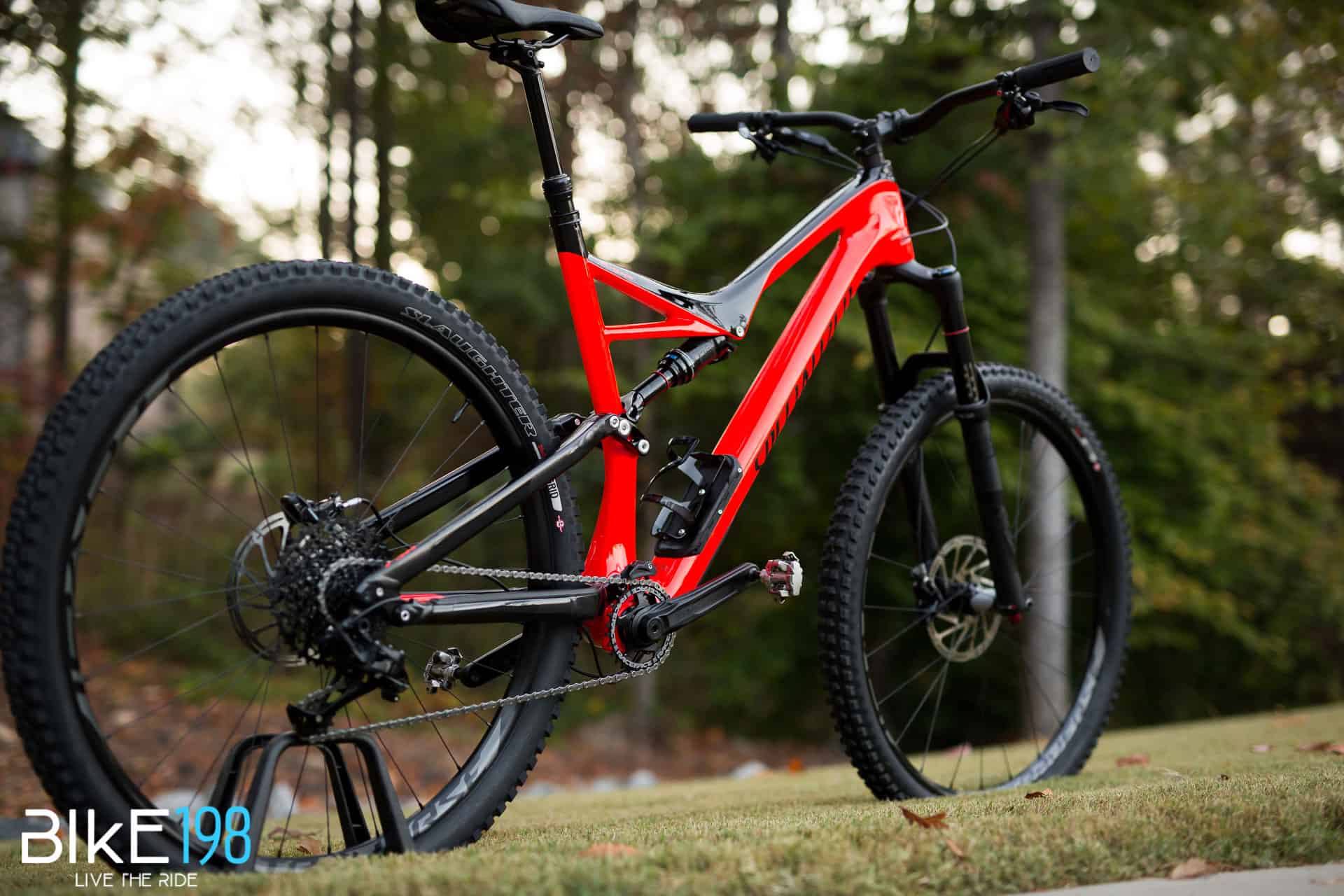 Now there is really just one thing left to do…get it dirty.
For more information on the Specialized Stumpjumper FSR Expert Carbon 29er click here.