When Garmin introduced its first line of Edge cycling computers it really brought a large technology element to riding that we didn't have previously. Ironically enough –even as tracking rides has gotten even more engrained into the culture there — there hasn't been a lot of players in the GPS industry. The ability to track rides via your phone has increased usage by bringing it to riders without having to have an additional investment but between that and Garmin…that is pretty much it.
Wahoo Fitness (the maker of some pretty killer smart trainers) saw an opportunity to bring in a product to this market and released the Elemnt which they sent in for us to review. The Elemnt is intended to bring more of a "smart device" experience to a market where the user experience has essentially gone unchanged since the beginning. At $329 the price point is about dead in the middle in comparison to other available options.
"Experience the game-changing power and simplicity of ELEMNT-the 100% wireless GPS bike computer that takes the complexity out of using and operating a bike computer while providing all the functionality you need out of any comparative GPS head unit."
The Elemnt comes in a really nice box.
Once you open it up, you get the essentials. The computer, some zip ties, usb charging cable, 3 mounts.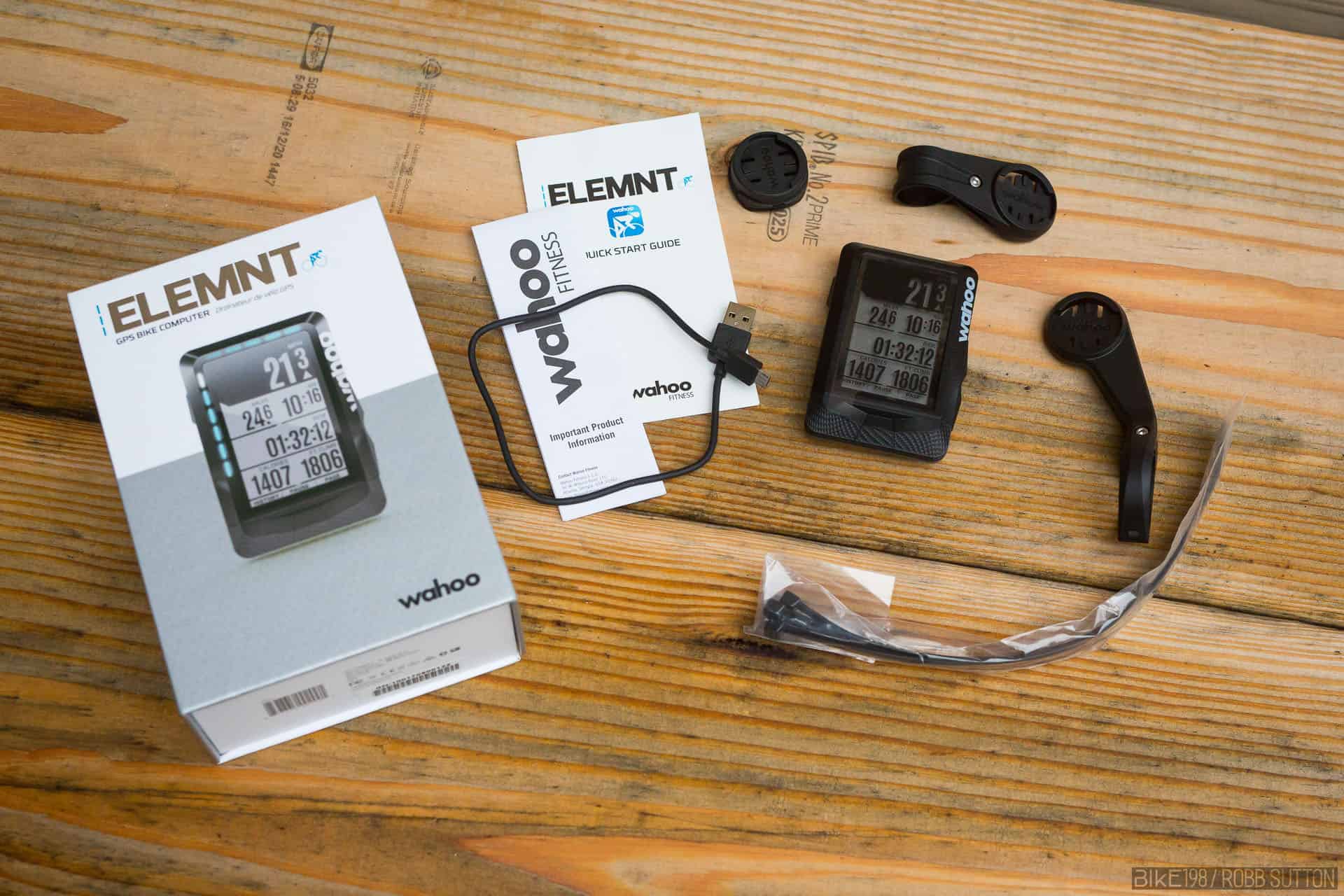 For the test we are using the forward mount for the bars. With stems getting shorter and shorter these days…it makes it hard to mount larger computers directly on the stem. The forward mount option keeps it up and out of the way.
So what do you get with the Elemnt?
High contrast mono display that is 2.7″
Bluetooth, ANT+, Wi-F-, GPS
Smart phone app setup
LED indicators
Notifications
Live tracking
Global Maps Pre-Loaded
Strava Live Segments
Indoor bike trainer capable (Sufferfest, Zwift, etc)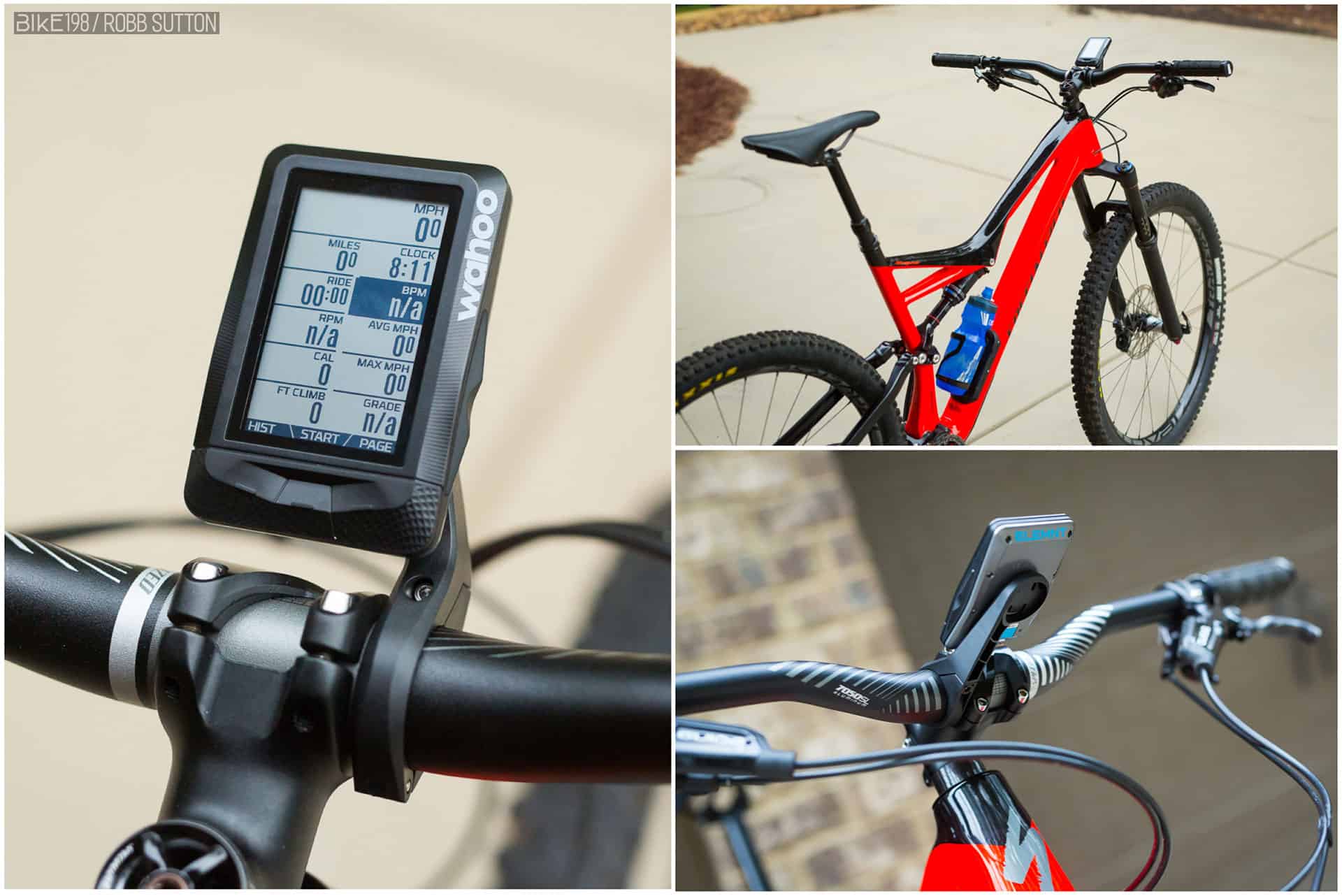 First Impressions – Wahoo Elemnt Cycling Computer
The Elemnt has one thing going for it that is incredible right off the bat. The entire computer is setup with an app on your phone. You can change all of the settings, setup the LED/phone/direction alerts within that app and it pairs with your Elemnt with a simple capture of a QR code on initial startup. It really does work as easy as they say. I was able to pair my heartrate monitor and get everything setup the way I liked it in under 10 minutes.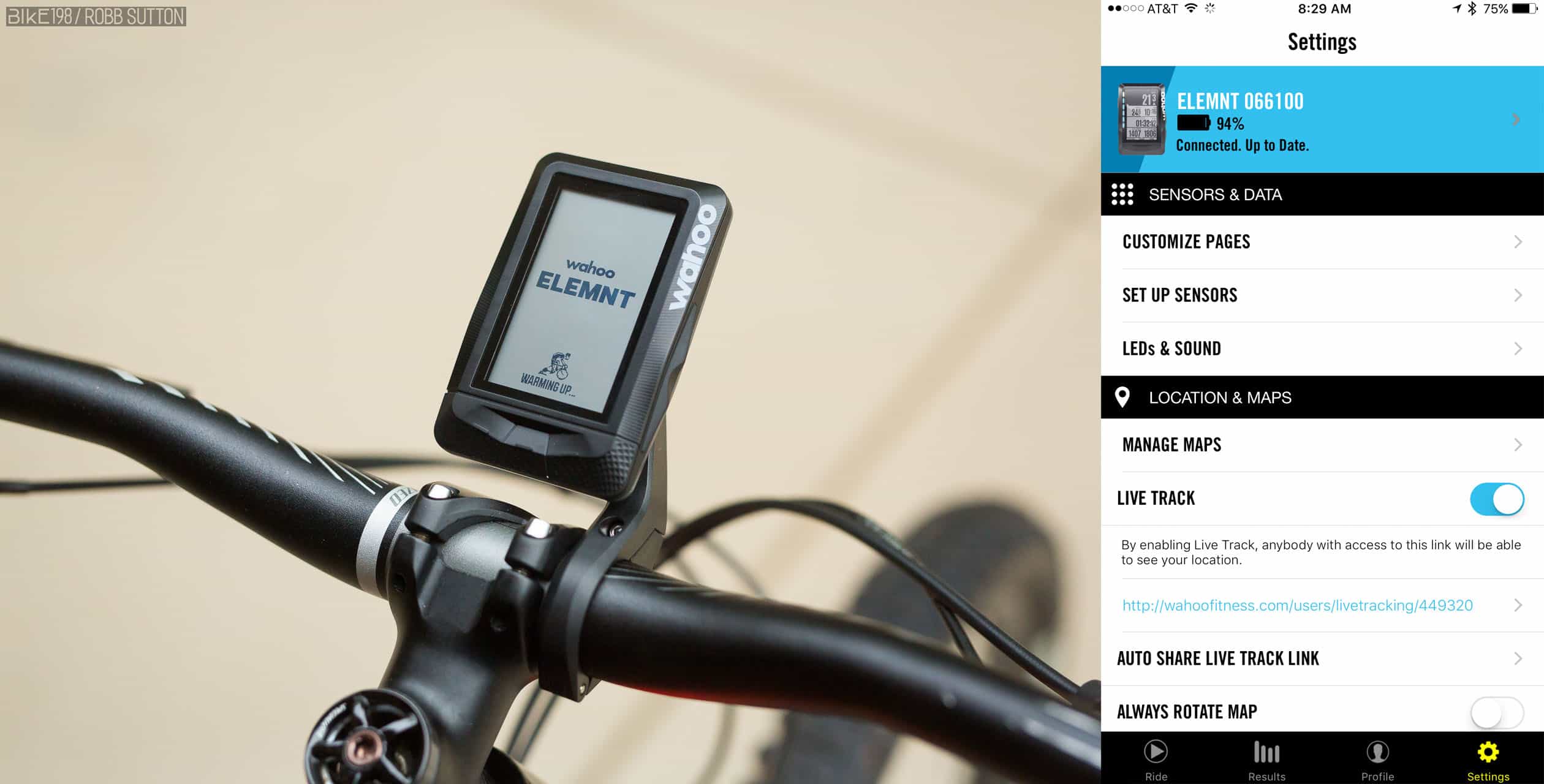 It is on the larger side of GPS units so it tends to make my bike look like it has a command center but the high contrast display is super easy to read. The overall build quality of the Elemnt also seems to be really good.
Over the next couple of weeks I'll be riding with the Elemnt to track rides and try out its various features.
You can find out more about the Elemnt on wahoo's website by clicking here.