There is not a day that goes by that I don't look out into the garage and think…"wow…mountain bikes have come a long way in a short period of time." A lot of times, we get so caught up in the moment and forget how much time flies. Do you remember your first "real" mountain bike? What was on it?
For me, it was this Raleigh M80. Pictured here with some components that have been swapped out over the years, this trusty steed started off life with a RockShox Quadra 21R (bright yellow of course), Onza H.O. pedals (still installed), bright yellow 130mm Control Tech stem that matched the fork, bright red ano Onza bar ends (the long ones) and Shimano XT v-brakes (the original first year they came out…upgrading from cantilevers with Avid Triangles). I was riding high on this rig. My chromoly hardtail weighed more than most 5.5″ travel bikes these days, but I rode it like I stole it…elastomer fork and all.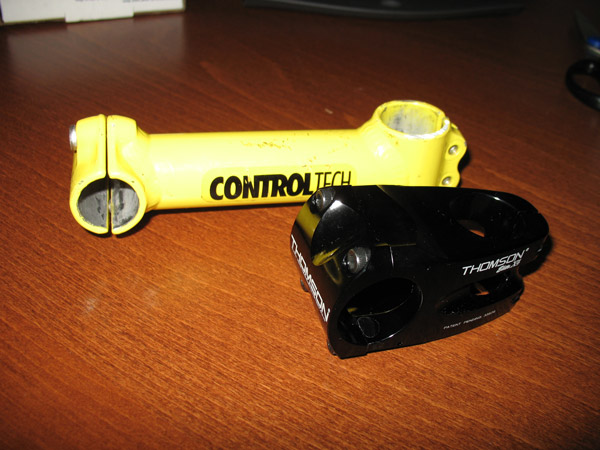 After the Raleigh…it was time to go on a diet and lose some weight. Next on the long list of mountain bikes that would eventually grace my stable was the infamous bass boat blue Schwinn Homegrown. This bike saw a lot of miles and 3 different builds (the first and last pictured here).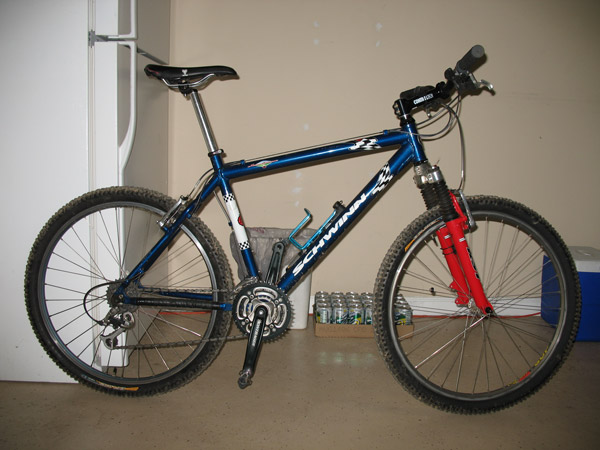 From there…the obsession with all things mountain biking got out of control and bikes seemed to randomly come and go out of my garage more often than I buy clothes.
James at Bicycle Design
James at Bicycle Design and I got to talking about old bikes and "back in the day" stories awhile back and he sent me these two shots to share. James and his wife were both rocking Klein's back in the day.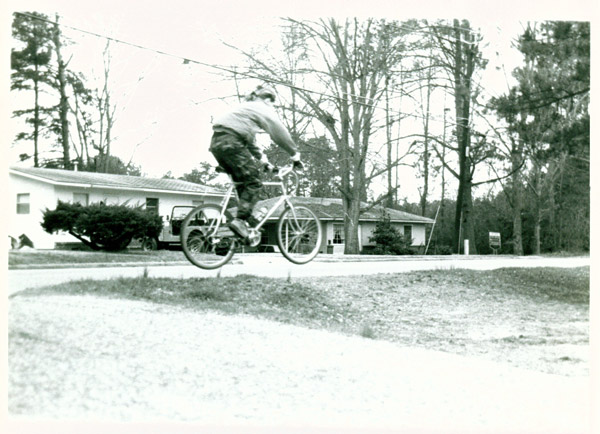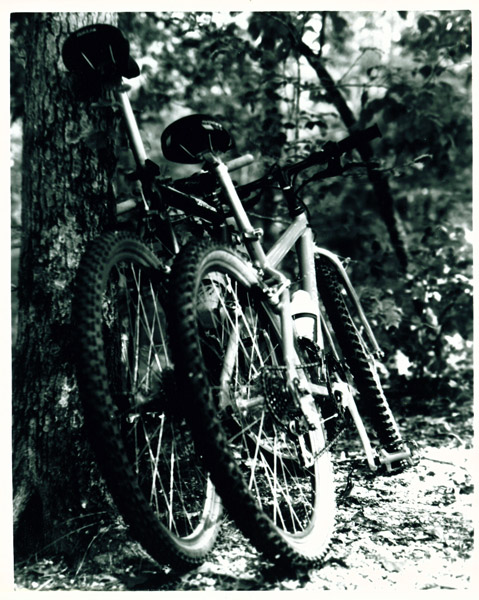 Cannondale Super V 4000
Ever wonder what dedicated downhill bikes used to look like? Check out this mint Cannondale Super V 4000 with Sachs disc brakes.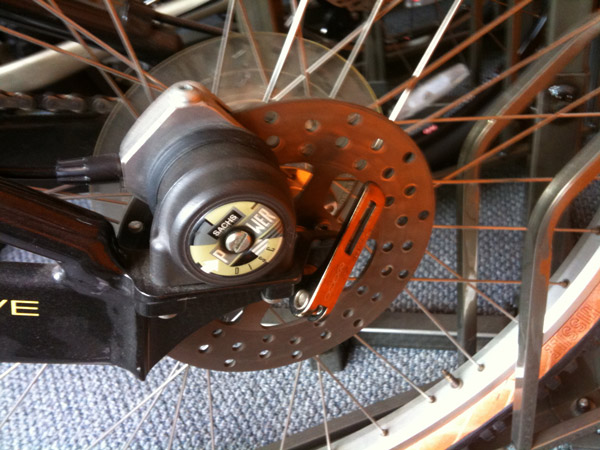 What Were You Riding?
I want to see and hear about what you were riding back in the day. Hit up the comment form with a link  to an image with a description (or just a description). You can also email me at rsutton at bike198.com and I'll get it added in.
Edited to add….
Randy Harris – Klein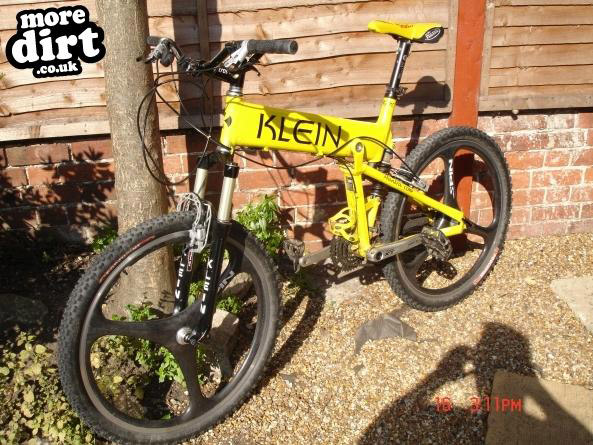 Doug Johnson – Amp