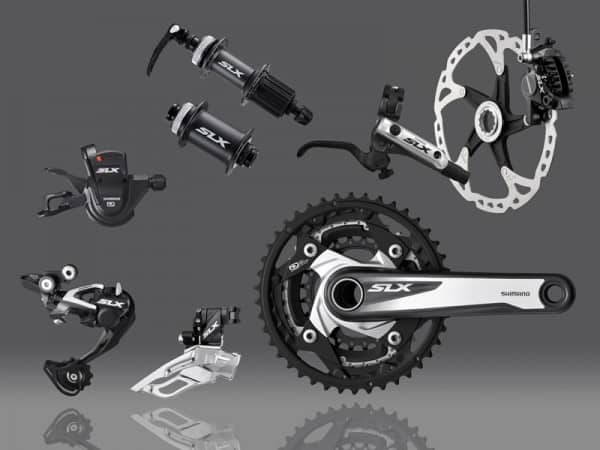 Shimano released their new update to the SLX component group recently. With the new changes, you have to wonder…what is the appeal to XT now other than weight (which isn't that big of a difference)?
SLX now gets the Shadow Plus technology for the rear derailleur that used to set the XT groupo apart from the more budget oriented group. With performance that is on part with XT (we reviewed the previous version of SLX) at a weight that is close to the same, riders are going to be looking to save some money by purchasing this more budget conscious performer. Unless – of course – they are a rider that just has to have XT.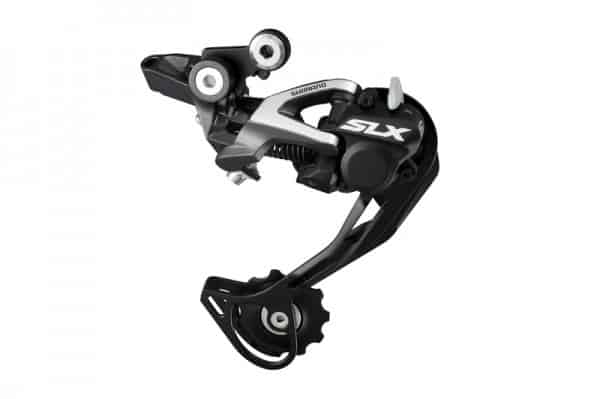 We are seeing this a lot in the bike industry right now. Where there used to be big gaps in performance between lines that justified price differences, we are now left with the decision for small gains over big dollars. X.9 performs as well as X.0…SLX performs as well as XT…and the replacement costs of the parts are very different if you need to head to the LBS or online retailer to get a part.
This really is a good thing for the average rider. The trickle down effect is actually working and you don't have to mortgage your house to get a high performing mountain bike part. Are the component manufacturers shooting themselves in the foot with performance as close as it is? We'll have to wait and see what happens to X.0 and XT sales as the new products get to the trail, but I really don't think they have a choice.
I can tell you this. For me…and my wallet…I would be building up a bike on SLX if Shimano was my brand of choice. There is not enough draw for the extra money to go up in price given the current specs. SLX is a solid performer and I would argue that many would not be able to tell much of a difference (if at all) in a blind trail test between SLX and XT at this point.
What do you think?