Last week was big in the world of braking for mountain bikes. SRAM released their new "Trail" series of brakes in their and X.0 lineup. While we have always been a big fan of the Avid brakes, this takes their product to the next level we have been looking for.
At Bike198, there are two brakes that seem to really stand out in the market.
Hope Tech M4's for their 4 pot design and incredible modulation.
Shimano XT (or XTR) for their brute force (but have issues with lack of modulation/on/off feel)
The Avids have always been a mix of the two which has allowed the to be great for most riders. They are good on power and modulation but not supreme on either. They are brakes you can trust on rides and that is why we have had great success with them on numerous bikes at Bike198. They have been through several branding changes over the years but they have essentially been the same brakes for quite sometime.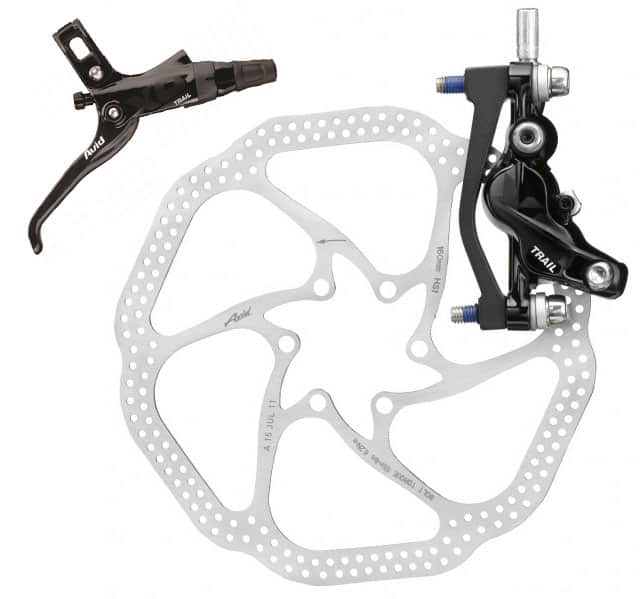 Now…enter the new 4 pots from the X0 lineup dubbed "trail".
From the looks of it, the new 4 pot brakes from SRAM should be the perfect mix of both the XT power and the M4's modulation. We will have to get on a set and ride them to be sure, but from the looks of the design, what they have done with the taper bore technology in the lever and the amount of pad contact/force you get with a 4 pot design, these should be an incredible brake for bikes in the 5.5″ and up travel category. It is definitely something we have been looking for from SRAM for awhile.
The Trail features a powerful new 4-piston caliper, claimed weight of 340 grams, and features a lever pivot bearing.
4-Piston Dual-Diameter Caliper
Tool-Free Contact Adjust
Tool-Free Reach Adjust
MatchMaker X Compatible
More On Taperbore Technology