First off, I have to start this review by admitting some bias. I am a Turner Homer. For those of you that don't already know, a "Homer"…by definition…blindly follows their brand of choice and never buys anything else. They pledge their allegiance to all that will listen while putting down everything else that is not worthy. It all started in the mid 90's when I used to stare at pictures of Turner bikes on the cover of Mountain Bike Action magazine hoping that one day I would be able to afford one of them for myself (history of Turner here). Since that period in time, I have personally owned several of Dave Turner's creations including a burnt orange Flux from the four bar days that sported 100mm worth of rear suspension and 26″ wheels.
That said…let's take a look at the new 650B Turner Flux as I try to stay subjective about how I feel about the Turner brand.
Review: Turner Flux – DT's Grab and Go 650B Trail Bike
This latest iteration of the Flux platform gets a big change. It is the first time the Flux has seen anything other than 26″ wheels with the switch to the 650B platform. Much like manual transmissions in cars, we are seeing the 26″ wheel die a slow and painful death, so it only makes sense to swap Turner's flagship, shorter travel, smaller wheel platform over to the "new standard" 650B wheel size. The Turner Flux used to be the race bike out of the Turner bike lineup, but in recent years that hat has been transferred to the carbon Czar so Dave Turner bought back the Flux name with a 650B xc trail bike.
Rear wheel travel comes in at 120mm and you get the stiffness benefit of the 142mm x 12mm rear axle/hub spacing and a headtube designed for a tapered steerer fork and the new 44XX lower head set bearing from Cane Creek. The frame also gets Turner's new TriLobular shaped tubes that uses a two stage forming and heat treating process to manipulate the butted tubing into this 'TriLobular' shaped tubing. This makes the Flux the first to drop the classic seat tube gusset that has been on the frames for as long as I can remember.
The Turner Flux also sees the now proven DW-Link suspension design with an all 6061 aluminum and journal bearing pivots. and those pivots are serviceable with threaded zerk fittings. Component install is a breeze by using fully jacketed cables through the supplied hose clamps (no more zip ties) and brakes are mounted directly to the frame via the post mounts on the rear swing arm. To finish everything off…the frame is anodized in black or blue (tested) but you can also hit up Turner Bikes for other color options if you want to stray away from the stock look.
So what does all of this mean?
You get a classic Turner bike the way I remember them. The bike is crazy stiff and easily serviceable. However, this is not going to put you in light bike territory. Our test bike came in fitted with Shimano XT components, Fox suspension and Enve wheels. After we bolted up the RockShox Reverb, our XL sized frame came in at 27.24 pounds. While this is to be expected of an all aluminum, stiff mountain bike…it definitely isn't winning and weight reduction contests of modern times at 120mm of rear travel. Dave Turner has pegged this bike as the trail riders "grab and go" bike that will be adaptable to a lot of different trails and riding styles. It isn't going to be the screaming fast 29er or the long travel hucking machine. It is supposed to be the xc trail bike for the guy that just wants to have a great time on any trail.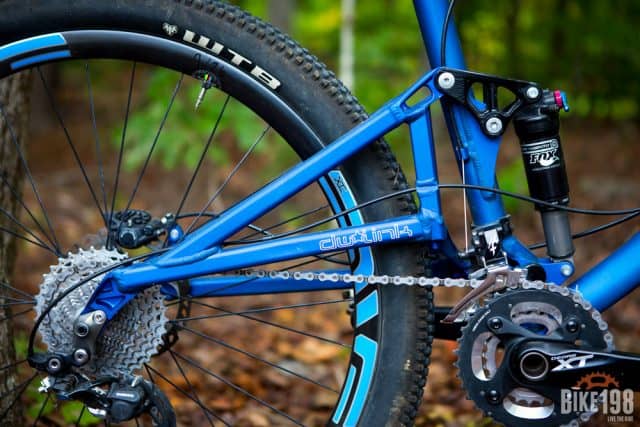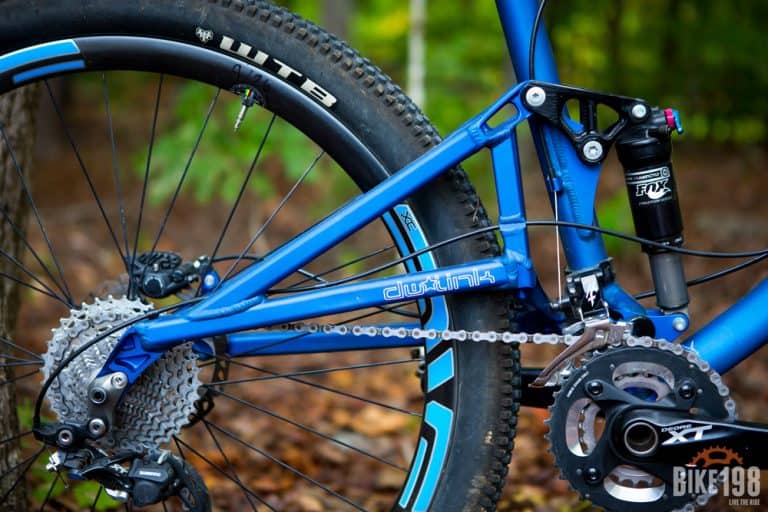 Now the important part…how does the Tuner Flux ride?
For me, the Turner bikes have always been about how they feel on the trail. Can you buy a lighter bike? Yes. Absolutely. Can you buy another bike that rides like a Turner. No. From my first time riding a Burner back in the day, there was something about a Turner bike that struck me as different from many of the other brands. There is a unique Turner feel when you throw your legs over one of these rides. It is hard to explain but I bet even in a blind test I could bring out the difference. There is a way your body interacts with the center of gravity of the bike that instills confidence. It feels incredibly balanced and stable.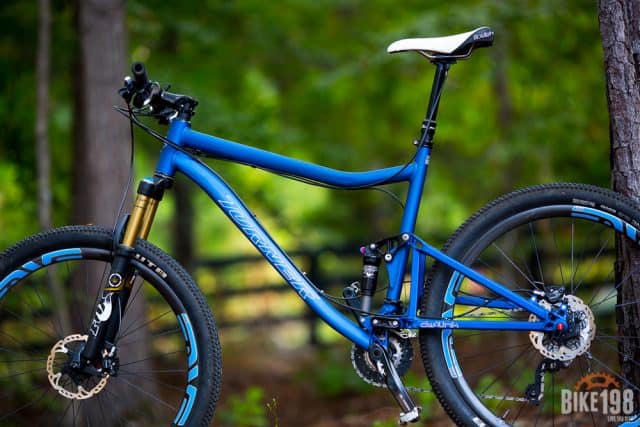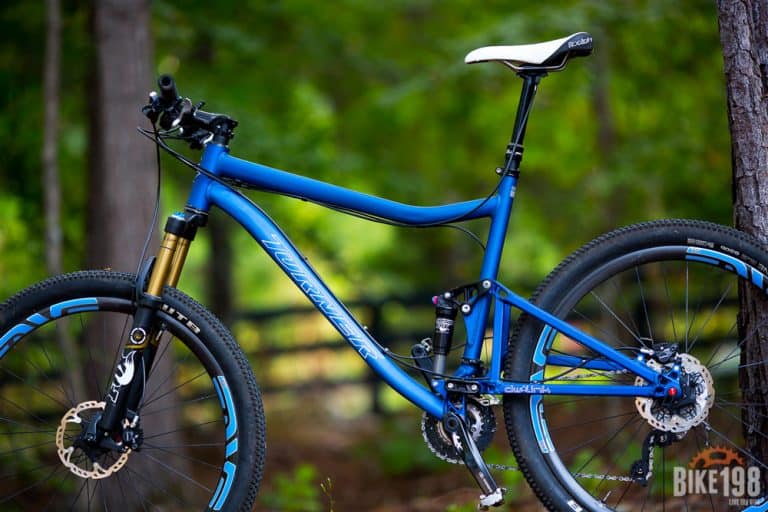 While riding, it is easy to get your weight backwards or forward depending on the needs of the terrain and the overall stiffness of the bike keeps it pointed where ever you want it to go. The boxed rear triangle of the DW-Link design matched with the aluminum frame and journal bearings make flex something that just doesn't happen at all. The bike feels solid while riding and even better the harder you push it. There are times I find myself actually over riding the bike for its intended purpose just because I feel like it can take it. Medium drops to flat? Sure…why not?!
The 68 degree heat tube angle matched with the 12.8 inch bottom bracket height makes for a stable ride that likes to carve. The 68 degree head angle is not too aggressive that it deters from pedaling or climbing efficiency though. The front end tracks straight with minimal wandering on climbs and the bike likes to be pushed though bermed turns with that low center of gravity. On steeper descents, you can feel the limitations of the rear travel and rake, but to make it better than that…climbing and pedaling would be compromised and that isn't what this bike was built for. Obviously this bike is not going to pedal and climb like a light 29er but it does find balance between descending and climbing that make it a great pedaler.
One thing this bike really performs well at is it's LOVE for you to throw it back and forth. I am the type of rider that really loves to play with the bike and even throw in some of my trials moves from years past to make the ride more interesting. The Flux begs you to bring that agility and quick movement to the trail. Tight switchbacks and quick maneuvers are a breeze on this bike as it just loves for you to essentially play with it. I have found that the 650B platform is perfect for those who don't want to just plow through everything. The geometry of the Flux matched with that wheel size makes for a bike that is just a hell of a lot of fun to ride. The stiffness of this frame really lets you lay it into situations you might not otherwise. I found myself looking for tighter lines and more aggressive features on local trails.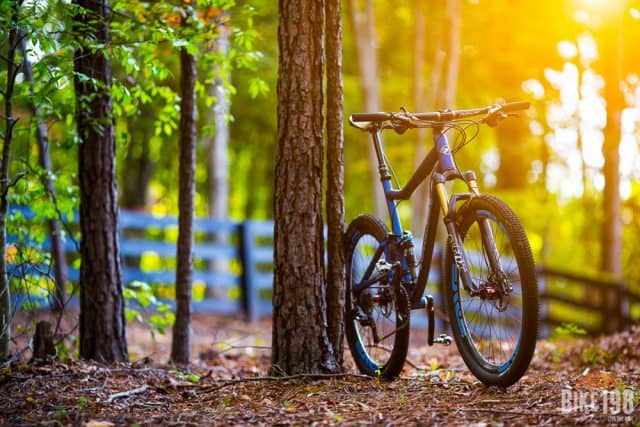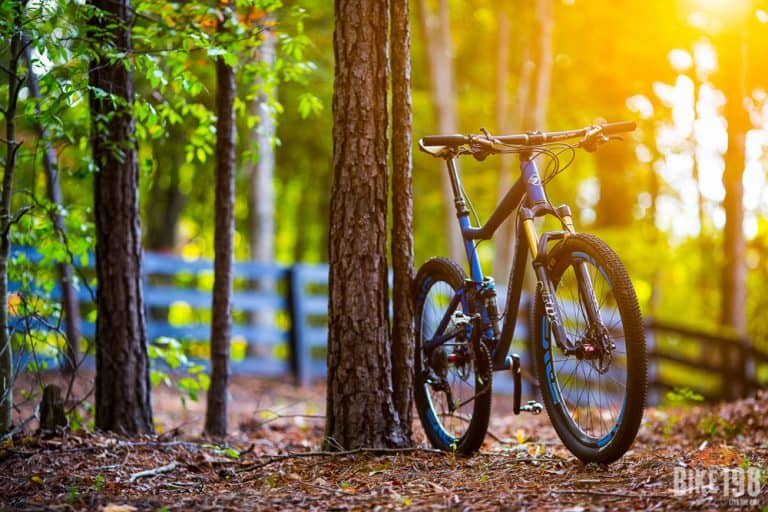 The only real drawback I see for this bike as it was intended to be ridden is the weight vs. cost. I think we can all agree that a 27 plus pound bike with a reasonable kit is not light by today's standards and $2,195 is not cheap for frame only. However, this is an XL size frame and in this price range you would be comparing a carbon frame vs. aluminum. Much like the days where I used to stare at Turners on the cover of Mountain Bike Action magazine, there are going to be those that can not afford to pick up a Turner frame. That has always been the case though…so there is no surprise there.
After owning several Turner bikes over the years, I can tell you that the price comes with a lot of value. First, you are getting a frame that is completely made in the USA. From the tubing to the final coat of anodizing, there is not one step of the production of this frame that is sourced from overseas. Also, the customer service is unmatched, the bike is INSANELY durable and easy to service and you get a Turner ride that has a uniqueness that is addicting. While I would like to see the weight come down some, there is no denying how much fun this bike is to ride. When it comes to going out to my local trails to just play, this is a bike I want racked up when I head out. I can ride a 29er to faster lap times or I can pull out a longer travel ride for bigger jumps and gaps…but this bike is a perfect "I just want to go out and have fun riding my bike" option.
Every time I threw my leg over the Flux, I had a smile at the end of the ride from ear to ear. For those that want to invest one really good bike that will adapt to many trail types and will last as long as they want to keep it…this is a great option that will keep your love of riding going for years. As a matter of fact…it is making me really want a Burner in my stable as that platform would feed my need for really aggressive terrain better but for the local trails around my house…this bike is excellent.
Click here for more information on the Flux and how to find a dealer.