When Blue Mountain Bikes heard that Bike198 was back up and running again…they wanted to help. After talking about what we could work on together…they decided to hook me up with an Evil to ride for awhile to get things rolling. They are one of only two Evil Bike Co. dealerships on the east coast so these are hard to come by.
What we have in to review is a large "The Insurgent" in slime. This 151mm travel 27.5 / 650B trail bike features a "delta system" suspension (Dave Weagle design of DW-Link fame) and a full carbon frame.
Evil describes this bike as…
No magical, wheeled-unicorn that can be all things to all people. Here's what we have created: It's called the Insurgent and it is fun. The uncontrollable-cackling-while-roost-flies-off-your-back-tire variant of fun. Which is exactly what we were aiming for. The Insurgent will get you up that long, technical suffer-fest in style with plenty left in the tank to shred a trail slide ways—the kind of trail that everyone else calls a "DH trail."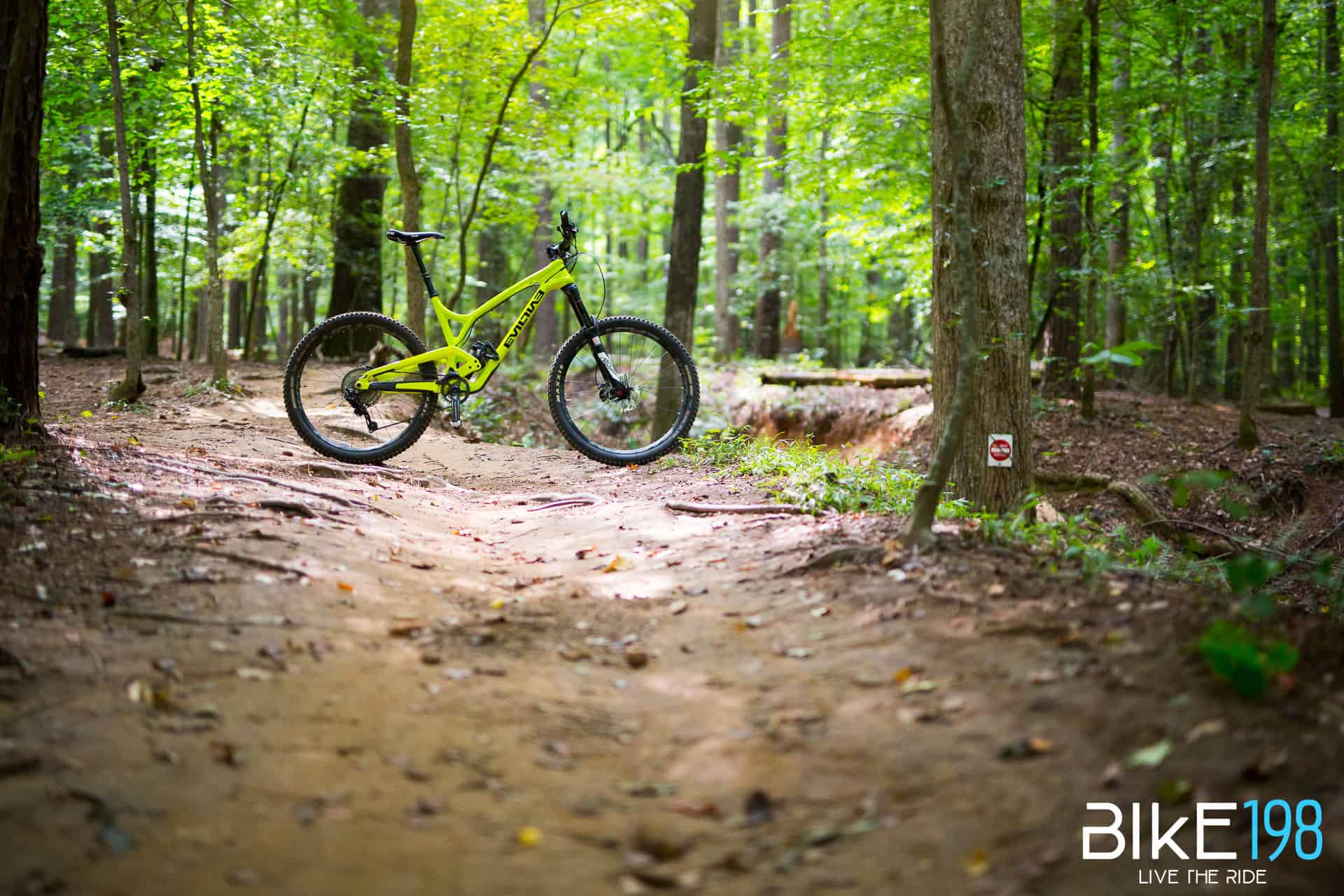 The Delta System suspension is really low in the frame keeping the center of gravity of the bike as low as possible. The bottom bracket height is also adjustable from low (13.60″) to really low (13.20″).
Spec'ed with a Shimano XT drivetrain, Race Face components, RockShox suspension and Easton wheels…the bike is build just about how I would if I were buying one right now outside of the wheels. It's a solid build kit that can take a beating and you won't tear up on the side of the trail if something breaks.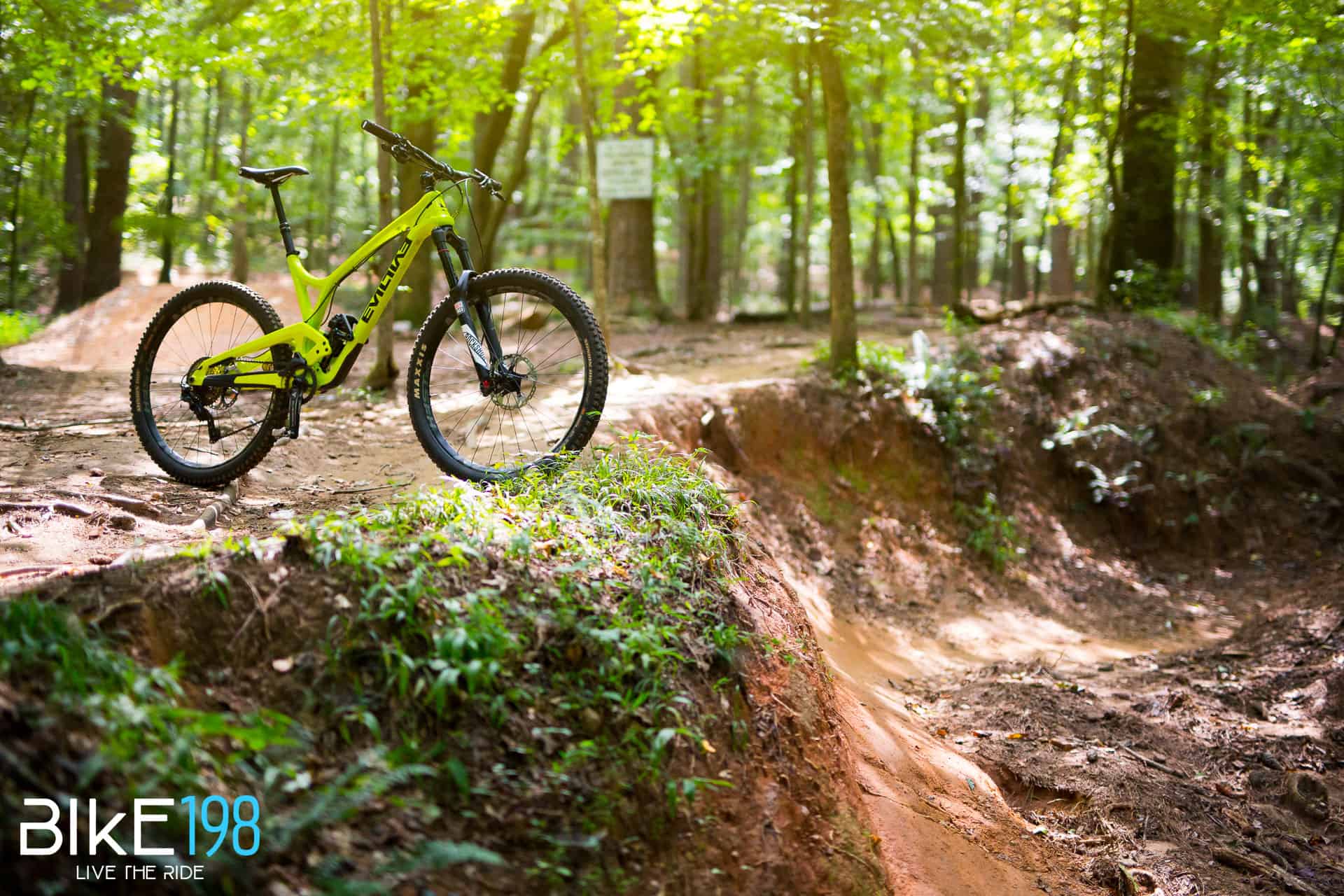 I'm really looking forward to getting out and shredding this bike over the next couple of weeks. The short stays, slack angles and low center of gravity in a lighter platform really suits my riding style so this should be an interesting test.
Another huge thanks to Blue Mountain Bikes for helping us get back out on the trails and reviewing again. For a full spec list on the bike…check out the Evil Bikes product page linked below. There will be a lot more detail on how it rides and how the specs play into that in a later review article. Also checkout Blue Mountain Bikes when you get a chance. They are literally several cool guys that love to ride and wanted to start a bike shop in north Georgia.
Links
Evil Bikes "The Insurgent"
Blue Mountain Bikes
Blue Mountain Bikes on Facebook