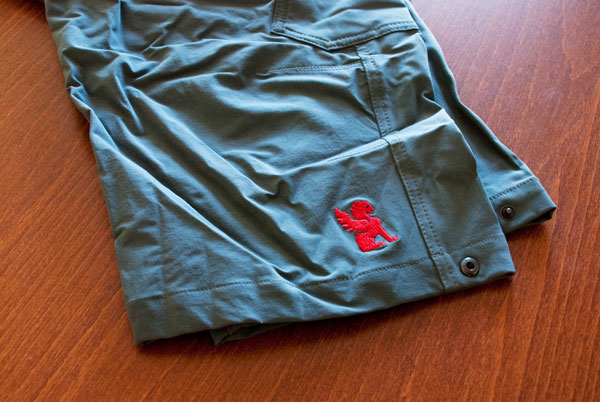 As part of the Chrome bag review we are currently running, Chrome also sent over a pair of their Loop Pro Riding Knickers for review. These high-quality, USA manufactured knickers come equipped with everything from a light chamois to a lock holster to insure you are set to commute.
From ChromeBagStore.com
Our professional, high-performance riding knickers.
After five years of testing and redesign, we've taken our Shins to the next level in an all performance tactical cycling knicker. With every useful feature we could think of and a great new fabric, the Loop is without a doubt the best thing you can put between you and your saddle. Made in the USA.
Everest 4 way stretch fabric
Fully secured cargo pockets
Elastically secured main pockets
Ultralight cycling chamois
Easy access lock holster
Hem adjustment snaps
Reflective safety details
Price: 140.00
Initial Thoughts on the Chrome Loop Pro Riding Knickers
Out of the box, you can feel the quality craftsmanship of these kickers right off the bat. Chrome uses the same quality materials in the lock strap that they use with their Chrome bags and the fabric feels durable. After a test fit, I can honestly say…these knickers are extremely comfortable.
Now it is just time to get out and ride!