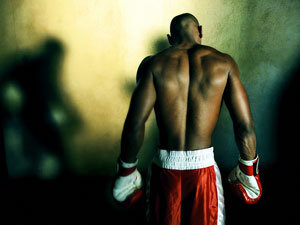 I often find it funny how different areas of my life seem to run hand in hand with my riding. As I was drafting up a post on robbsutton.com titled The Ability to Kick Your Own Ass (site that helps business owners and blogger achieve success through a different mindset and the internet), I realized what I was writing that helps others achieve success is also vitally important to becoming a better mountain biker or cyclist. The ability within ourselves to kick our own ass is what brings you to that next level in your mountain biking abilities. While this may seem foreign to some…I believe I am touching some other riders to the core (at least for me!).
Have you ever been on that mountain bike ride that you thought you would never make it through, but you pushed through the pain and made it until the end?
How about that technical obstacle that you thought you would never conquer…but one day…something inside you made you try it out and succeed?
Have you ever signed up, tagged along on a ride that you knew to the depths of your soul was going to be a brutal excursion, but you rode anyway?
All of these attach directly to the ability within ourselves to kick our own ass, get into gear and become a better mountain biker. The ability to kick our own ass is purely mental as we continue to stretch what we consider normal riding. Some of us enjoy the pain a little bit more than others, but to truly increase your riding ability, you have to get over yourself and try new things.
Mountain biking (and cycling in general) is a competition with yourself. No one cares how good you are or how fast you are going to pin that next downhill. As you hear the dirt ripping from underneath the tread of your tires, you continually grade yourself and your abilities. There are no number cards at the end with a score to show your friends, just the knowledge within your own head that tells you if you performed to your own abilities. As mountain bikers, we have that gauge in our head that tells us these things as we conquer the next hill. That inbred grading scale is the motivation behind doing it better and faster next time because we know in our hearts that we left a little bit on the table.
Of course…sometimes that is not the case and we left it all out there…effectively kicking our own ass and raising the bar for next time.