Act now! Only one week and 1 day left in the Mountain Cycle Fury frame contest! For complete details go to the contest article located here. All you have to do is talk about your favorite trail…
Mountain Cycle Fury Frame Contest | $1,000 Mountain Bike Frame And More!!!
Recent Submissions
Want to see what you are up against? Here are some excerpts from just some of the entries so far…in no particular order or ranking…
Minnesota River Valley Mountain Bike Trail
by Peter Anderson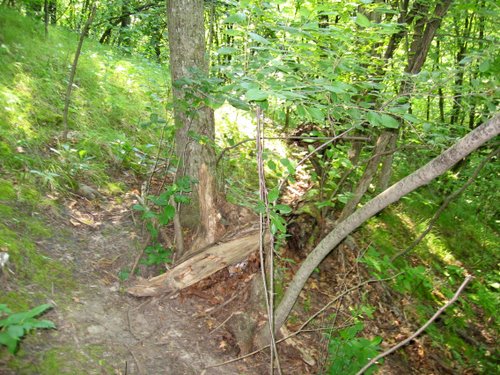 Once you take your bike off the rack you head out of the parking lot and left down a hill that gets your speed going right off the bat. The first few turns of the trail will get your heart pumping, and your legs burning. You speed through several quick turns, through the tall grass, around some downed trees and through some light tree cover. Right at this point is one point at which we usually see the deer, right after the first few turns on the trail. The deer like to hang out at a grassy field that you pass on your left. Once you've passed the first few turns the trail evens out a bit going up and down just enough to get your speed going on the straightaway. 
After those first few turns the trail follows the river straight for a while – only curving as the river does. It's easy to pick up some pretty good speed at this point. On your right you'll see the Minnesota River. On your left you'll see a boggy marshy area -you're traveling at this point on a strip of dry land that runs between the two.

The Shit Track yep that's right
by Brad Peterson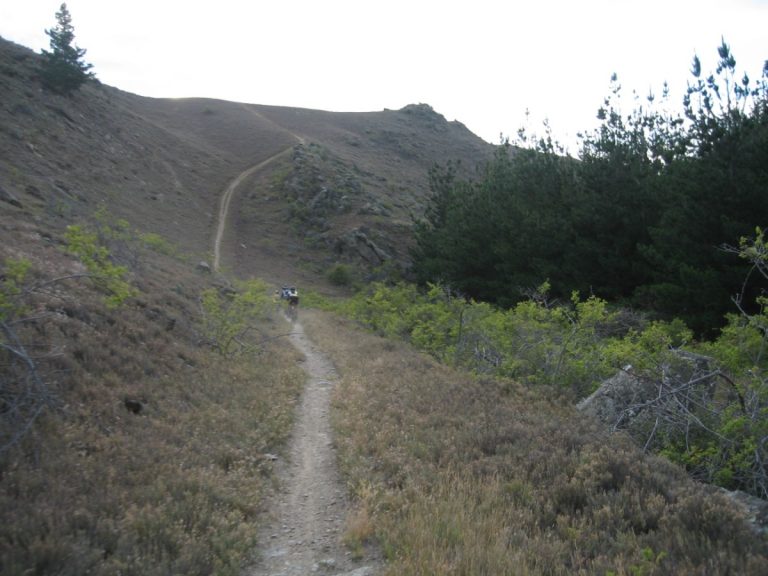 OK as described this trail is known as the Shit track, it lives up to its name by smell and actual shit at the end of the trail where the exit is a narrow pass of single track past huge black bags of the towns sewage, this is heated by the very hot summer sun and year round sun and broken down in these bags and recycled!
So an environmental friendly town and location, back to the trail, its a local secret hidden in the back hills 5min from the town center, once the location is known its pretty easy to find!
The best access is across the main bridge and do the loop, this is a long incredible ride of everything from flowing single track, rolling hills to huge climbs that just go and go with no rest, traction for climbing is so good, its hard to stop to walk as there are no excuses that winds its way along and old rail way line towards the Manorburn dam.
Telonics
by Dustin Baker
Telonics is a DH shuttle. It is pretty short, but falls well over 800 feet vertical in the short run. On the Fun factor it gets an 11 on a scale of 1-10. It will get you heart pumping more than anything in the area. What I really like is that it is a great DH training trail because it has a little bit of everything. Hardpack/loose dirt/smooth rock. It is just great.
This Trail has technical rock sections, steep spots with small drops. Fast burmed corners, and sections with ruts that can be difficult due to loose rock and lack of breaking areas. Full face helmet and good brakes/tires are a good idea. I recommend riding with friends here, and play it safe. It is a good idea to ride with someone who knows the in's and out's of this area to scout you down. I would also stop and LOOK at the rock sections before FLYING down like a mad man. Recently I saw signs about an area of the trail being REPAIRED. This should be respected, so don't ride it before the winter rains or it could be destroyed. It needs a lot of love and MORE sand bags.
More On The Contest
As you can see, there are some great trail reviews coming in for the contest. You are entering to win one of three incredible prizes and your entry will be featured on this site! Did I mention that you are the one getting credit for the review? That's right! Your name will be on your review on this site just for entering the contest!
Get out there and start writing those reviews! We want to hear about your trail. Add as many pictures, video and other multimedia and writing to really make your trail review stand out from the crowd. When you are ready…go here and submit your review!
This post is not saying these are the best so far…just examples of what we have seen so far…so keep them coming!
Happy trails and keep rubber side down…
198