We all know that prices bike pricing have gotten out of control. It seems like there is not a good entry level, full suspension bike anymore that people can into riding without having to mortgage your house.
BikesOnline.com Unboxing
When bikesonline.com reached out and wanted to get a review started, I thought it would be a great chance to get the Polygon Siskiu T7 in and see how it rode. One of the things I have really been looking for in the industry is something like an entry level bike that you later upgrade with better components because you have a really good frame that performs as a starting point. Today…we are going to unbox the Siskiu T7 and see how it looks.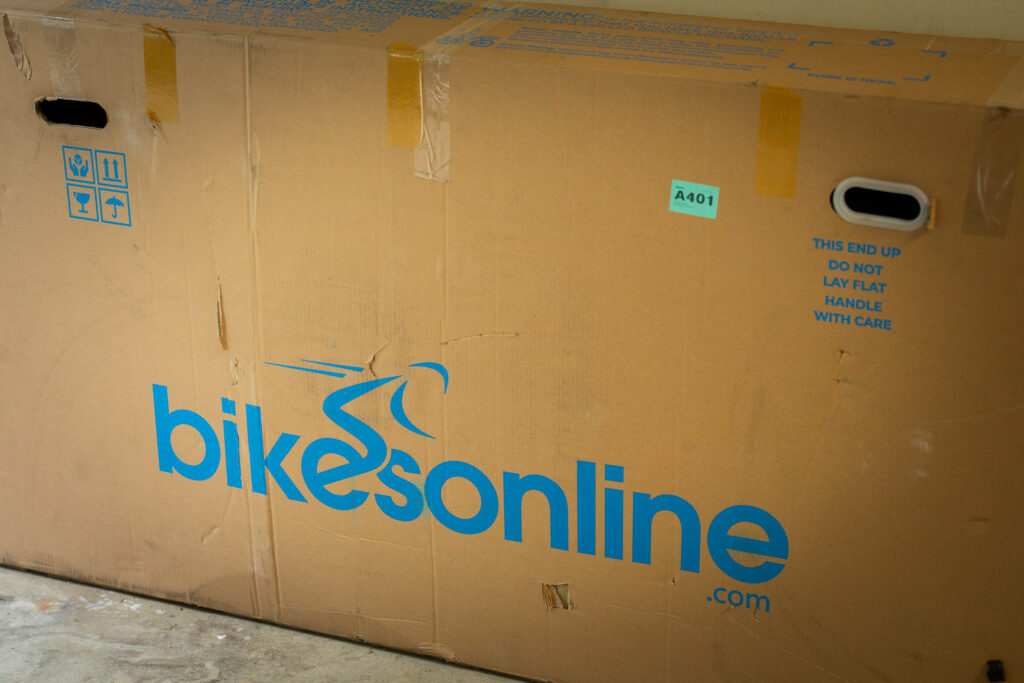 The entire assembly process is really simple. The bike was really well packaged inside the box and you basically just had to put the handlebars on, install the front wheel, insert the seat post and attach a couple other little odds and ends. Then…remove what you don't need like stickers, reflectors and the infamous dork wheel. It was also nice to see that the bike was pre-greased at the thread points and drivetrain.
The next step is to go through and check all of your torque settings (a little torque wrench is actually included) as well as any other areas that might need to be greased before the first ride. It really is a minimal operation to get up and running. It only took me about 15-20 minutes to assemble even having to work with a camera to record the process. One of the great things that bikesonline.com does is provide an overkill amount of documentation so it should be easy to assemble for any skill level or experience.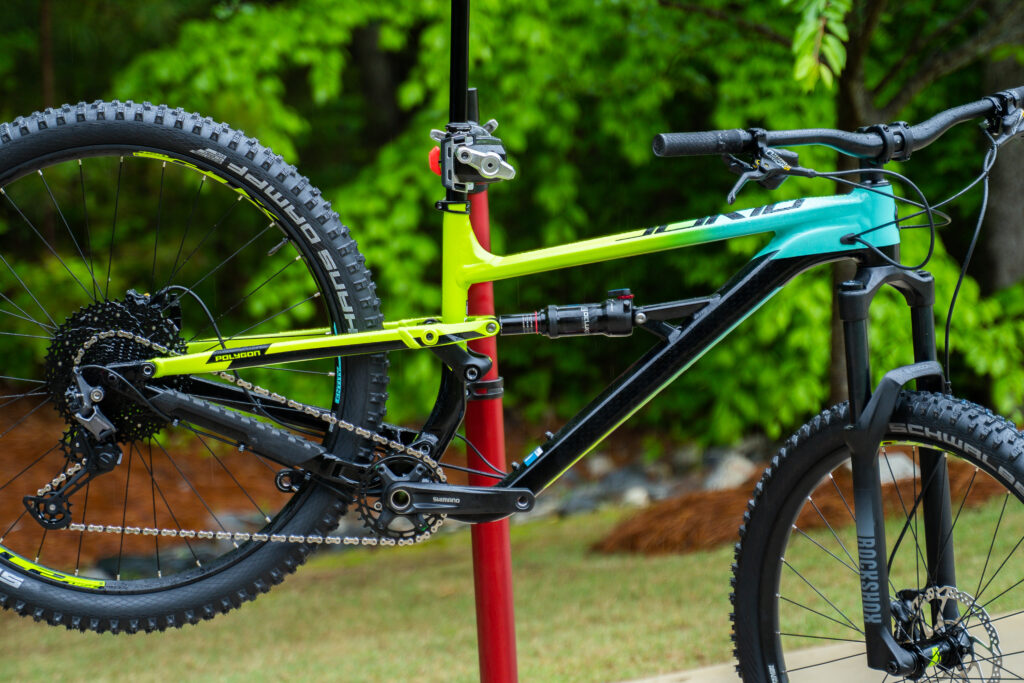 The Polygon Siskiu T7
At the $1,999 price point for a full suspension bike, the components are about what you would expect.
| | |
| --- | --- |
| BIKE TYPE | Trail |
| FRAME | ALX Trail 6061 Aluminium |
| FORK | Rockshox Recon Silver RL  |
| REAR SHOCK | RockShox Deluxe Select Plus  |
| DRIVETRAIN | 1×12-Speed Shimano Deore  |
| BRAKES | Tektro HD-M735 (F/R: 180mm), 4/2 Piston Calipers (F/R)  |
| WHEEL SIZE  | 27.5″/29″ |
| TRAVEL  | 140/135mm |
| SEAT POST | Dropper |
So pretty much what you would expect from a bike at this price point, you are going to get more bottom of the line components. The components are not off brands that you have never heard of…they are just towards the lower end of the brands you already know and love. The hope is that the frame is good enough to provide a great starting point that can be later upgraded and got out on the trail at a sub $2k price point.
First overall thoughts…when unboxing this bike and assembling it…I did notice that it is really well made. If you look at the welds and the paint job, it doesn't look like a more budget oriented mountain bike. Even with lower end components, the spec is well thought out and should be a solid performer out on the trail.
The plan is to get this bike out on the trial and ride it in its current form and then look into some areas that you can upgrade to really set this bike loose and bring it up to par with some of its more expensive counterparts.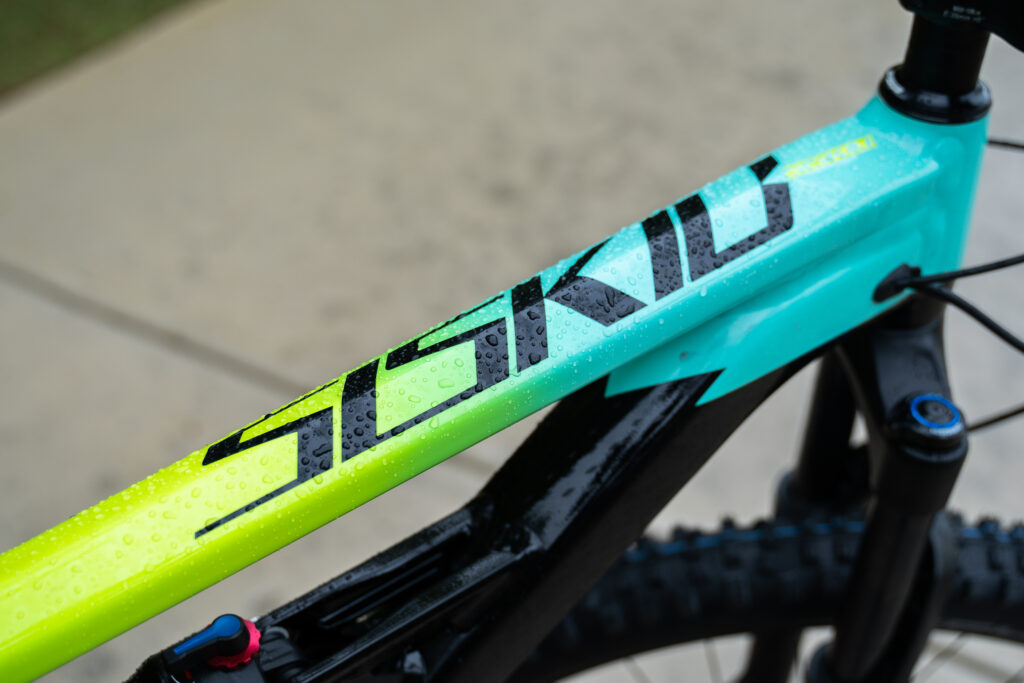 Be on the lookout for part 2 of this series where we get the first ride impressions and see how the Siskiu rides out on the trail.