Yesterday, we went over the Top 10 Gifts Under $50 for mountain bikers. Today, we take a look at the more expensive side of the industry with the top 10 gift for mountain bikers above the $50.00 mark. This is the drool zone and if you are looking to really make a holiday impact on that mountain biker in your circle of family or friends…this is the list you need to pay close attention to (and forward to my wife!)
Top 10 Gifts Over $50.00 for Mountain Bikers
Here are the top 10 gifts over $50.00 for mountain bikers in no particular order.
#1 – Garmin Edge 705 GPS/Cycling Computer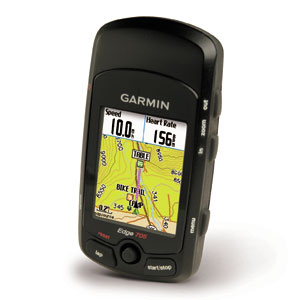 The Garmin Edge 705 GPS and Cycling computer is the holy grail of high tech gadgets for the mountain bike. Not only does it give you a ton of valuable information while on your ride, but this little unit also satisfies the inner geek in every mountain biker by providing Google map overlays and a host of other "after the ride" features. To make matters even better…the new 705 has a full color screen and turn by turn directions for the road bike! Looking to do a new route? The Garmin Edge 705 will take you turn by turn every step of the way.
---
#2 – GoPro HD or VholdR ContourHD High Def Helmet Cam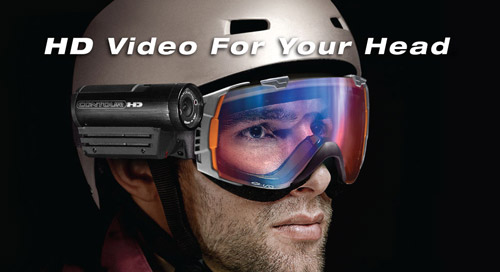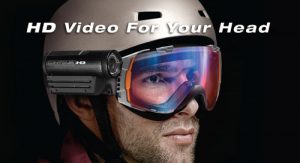 Capture your rides in new HD quality! 2009 was the year for high definition helmet cams for mountain bikers and other extreme sports enthusiasts. These easily configurable HD cameras make for the perfect gift this holiday season and the GoPro HD and VholdR ContourHD are leading the industry for ease of use, video quality and overall value.
Buy a GoPro HD here or a VholdR ContourHD here.
---
#3 – New Mountain Bike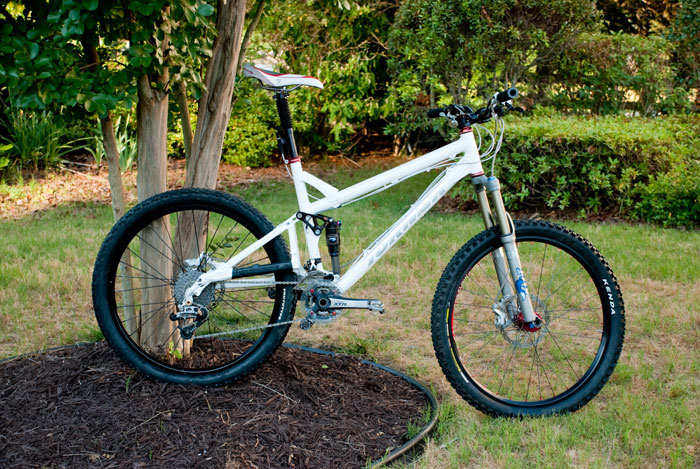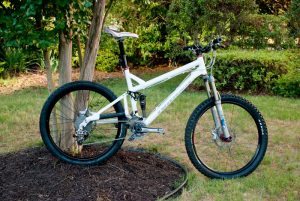 Honestly…what mountain biker on this planet wouldn't want a new rig to add to the quiver for Christmas? You already know which one they want…they have been drooling over it for months! Gain some huge brownie points and bring in some new stoke to the house this holiday season. Everyone likes new bikes.
---
#4 – New Fork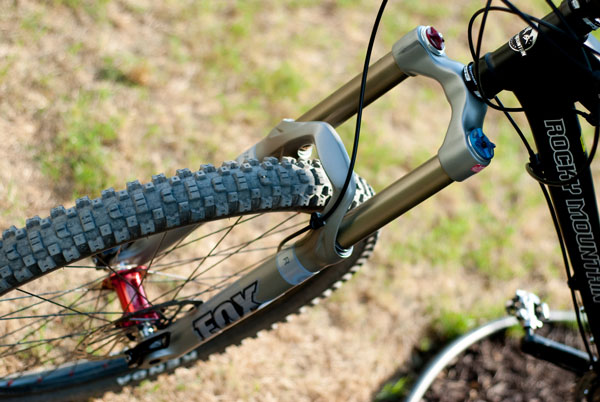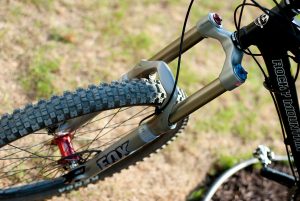 Can't afford a completely new rig? A new suspension fork will bring that older bike alive with better handling, less weight and overall bling factor. Just be careful…forks are spec'ed per the frame specifications and riders…typically…have a specific preference. See if you can't pry into the brain of your mountain biker in the family and see if you can't figure out which fork they want for their mountain bike for this holiday season.
Find the best deals on new suspension forks here.
---
#5 – New Mountain Bike Wheels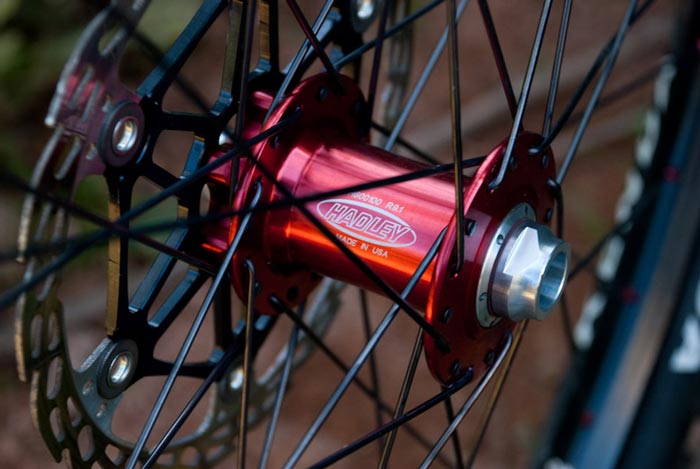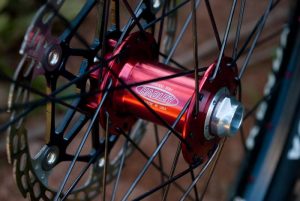 Like new suspension forks, new mountain bike wheels can make even the most mundane mountain bike feel new again. New mountain bike wheels have some of the most drastic effects on ride quality and you will put a huge smile on the face of that mountain biker in your circle by adding this bling to their ride. Even better yet…a quality set of wheels will transfer from bike to bike so you can rest easy knowing your gift will last a long time.
Find the best deals on new wheels here.
---
#6 – SRAM XX Component Group
Brand new for 2009, the SRAM XX component group is the latest in have to show off at the trailhead bling. This 2×10 component group set will put a smile on the face of even the most pessimistic mountain biker this holiday season. Not only is it light…but it is a proven fact that new parts make you faster.
Find the best deals on SRAM XX here.
---
#7 – Inside Ride, Inc. Rollers
Let's face it…trainers suck, but what are you going to do during the winter months when you want to stay in shape? You bite the bullet and get on your trainer…bored out of your mind. The good news…there is another option for riders looking to keep the legs spinning during the rain, snow and general bad cold weather during the slow months…the Inside Ride e-Motion rollers. Bring riding inside with these ultra-cool rollers that keep your attention and offer a better option than stationary trainer systems.
Buy the E-Motion Rollers here.
---
#8 – Mountain Biking Shorts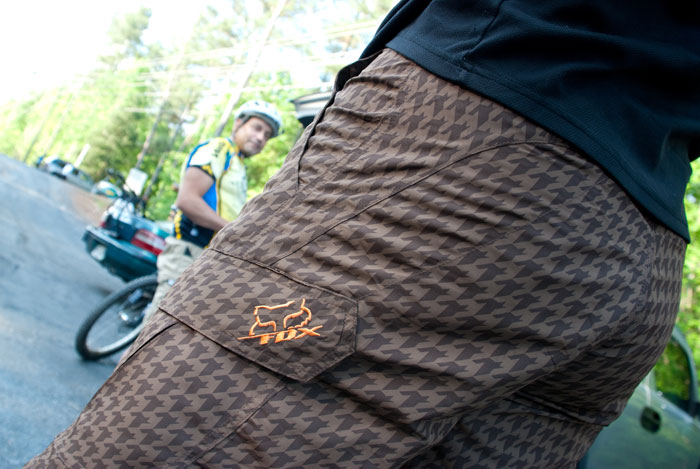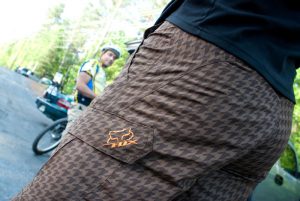 Mountain biking shorts are generally pretty expensive and that is why they make the perfect gift. We always need more mountain biking apparel, so the perfect gift this holiday season might be a pair of shorts or a mountain biking specific jersey. Just be sure to get the right size.
Find the best deals on MTB apparel here.
---
#9 – New Tread – Mountain Biking Tires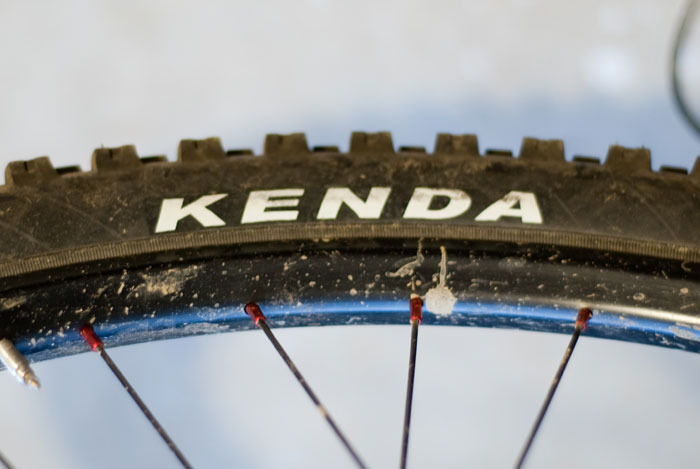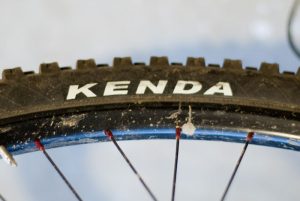 Yes…I know…a new tire was listed on the under $50.00 list…but – for over $50.00 – you can actually get to tires and put new tread on both the front and rear wheel of that mountain bike of your friend or relative. What is better than one tire than two?!
Find the best deals on MTB tires here.
---
#10 – Trip To Whistler


Right now…Whistler is covered up in snow and snowboarders…but…come spring time…it is going to be filled with mountain bikers. BC, Canada is the new mountain biking headquarters of the world. If you really want to give the perfect gift this holiday season, give your mountain biker a trip to Whistler. It will be a trip they will never forget.
There you have it! The top 10 gifts over $50.00 for that mountain biker in your life. For those of you reading this that want something on this list…just shoot an email with a link to this article as a friendly reminder!