Helmets have been another source of change in the mountain biking industry with riders adopting longer travel bikes that have more capability comes more protection for the rough stuff. There used to be a time when I felt like I was the only one wearing knee pads on the trail and now you see them everywhere.
A couple of years ago I ended up wrecking…hard…on a local trail of ours. The front tire washed out and I ended up take my face to a tree at full tilt. To this day I am still numb on the left side of my jaw. My conventional helmet didn't help at all. Since that time I have been on the search for a light full face setup that still vented enough for trail use. During that time we have seen a lot of half lids provide a lot more protection on the back and sides of the head which is a good thing.
Unboxing / Met Parachute Full Face Helmet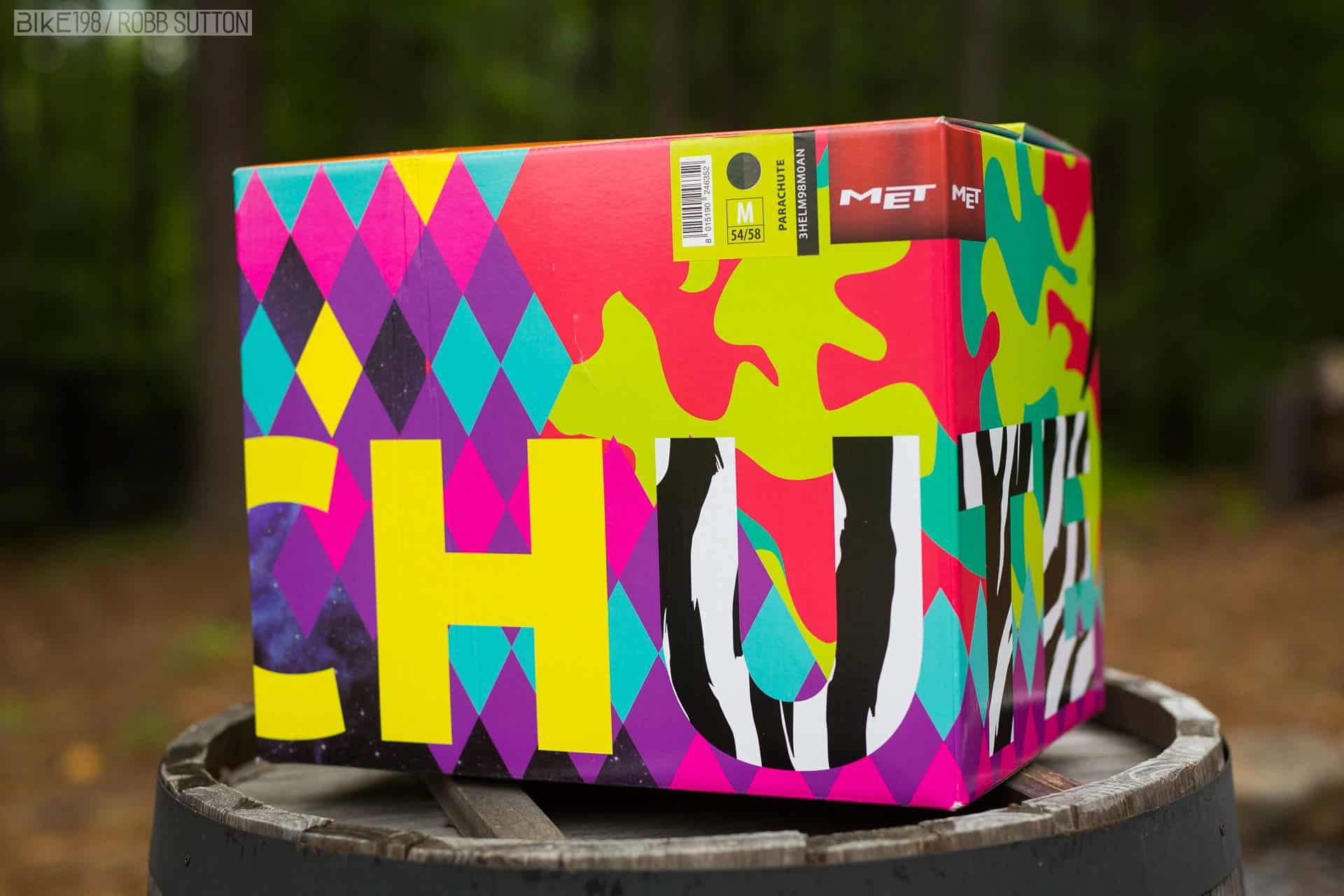 Straight out of Italy we have the Met Parachute. For those that have been riding for awhile…you might remember the old Parachute that had the break away chin guard. This helmet is nothing like this. Met touts this lid as…
"THE LIGHTEST ASTM CERTIFIED FULL FACE HELMET IN THE WORLD"
At claimed 700 grams they would be right. It also carries full certs and plenty of vents. Out of the box, the Met Parachute comes with a heavy carrying bag.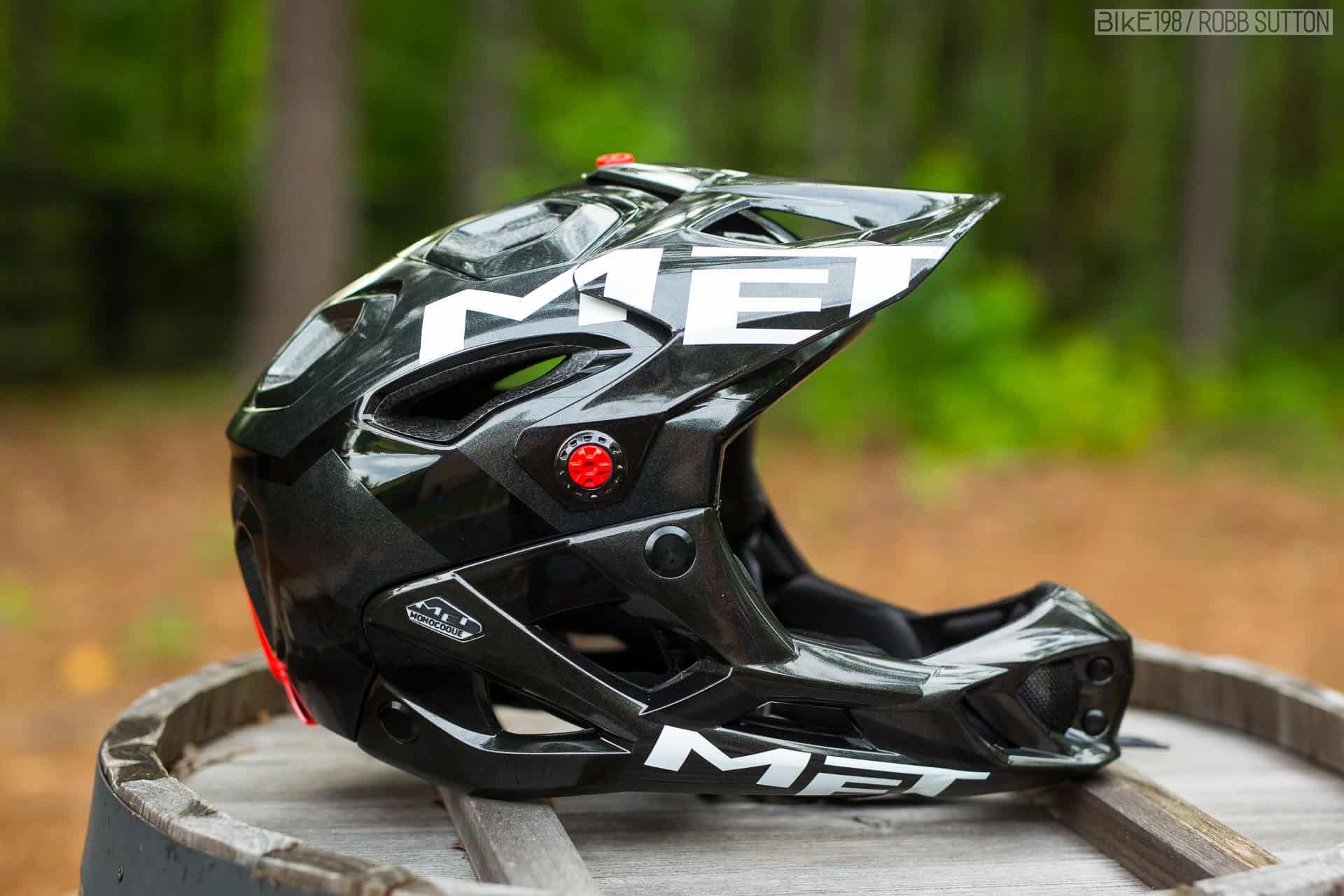 The visor is adjustable and you can see the numerous vents throughout the helmet and chin guard.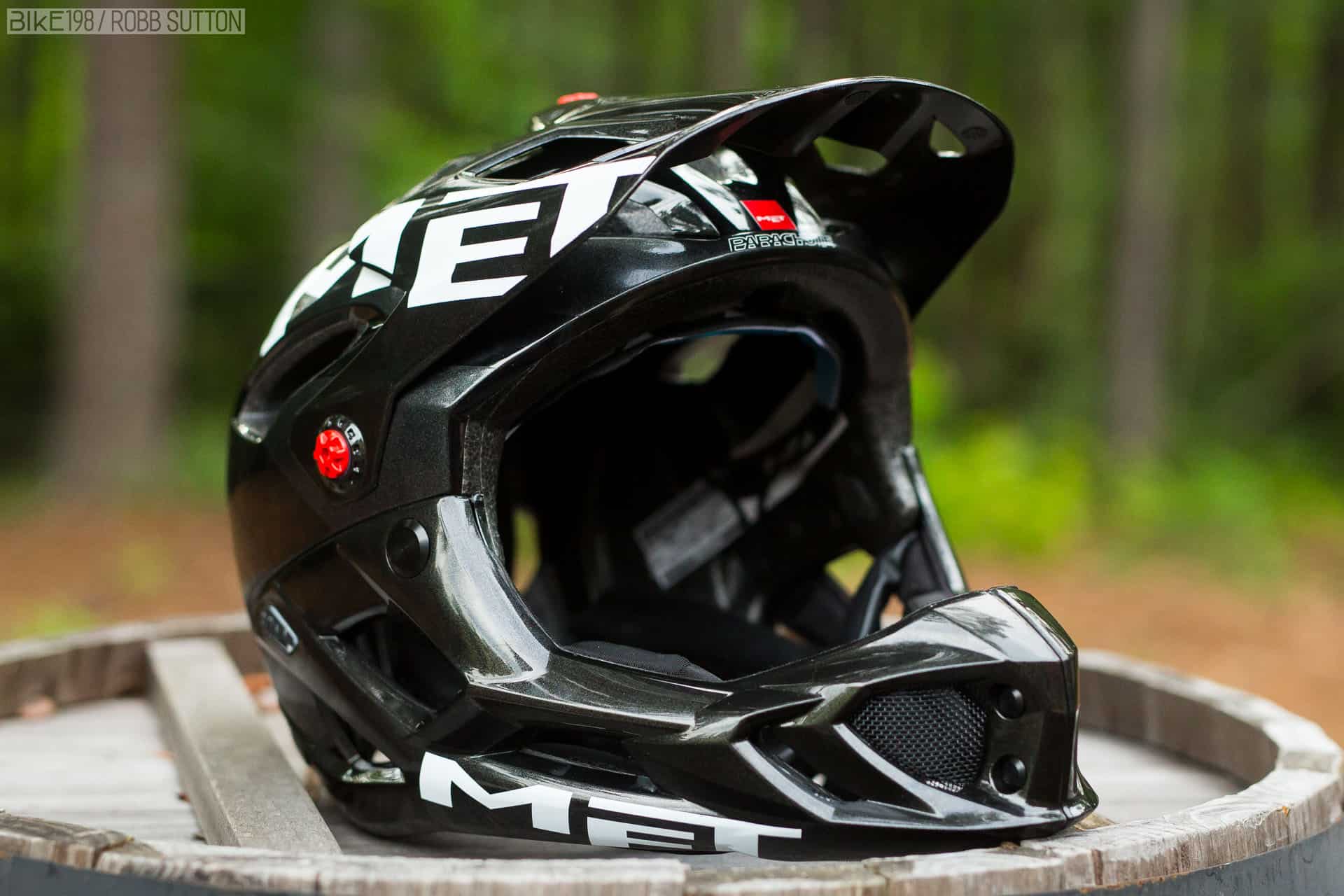 The top vent also doubles as an accessory holder with their MOPOV (My Own Point Of View) multi-brand compatible camera mount system.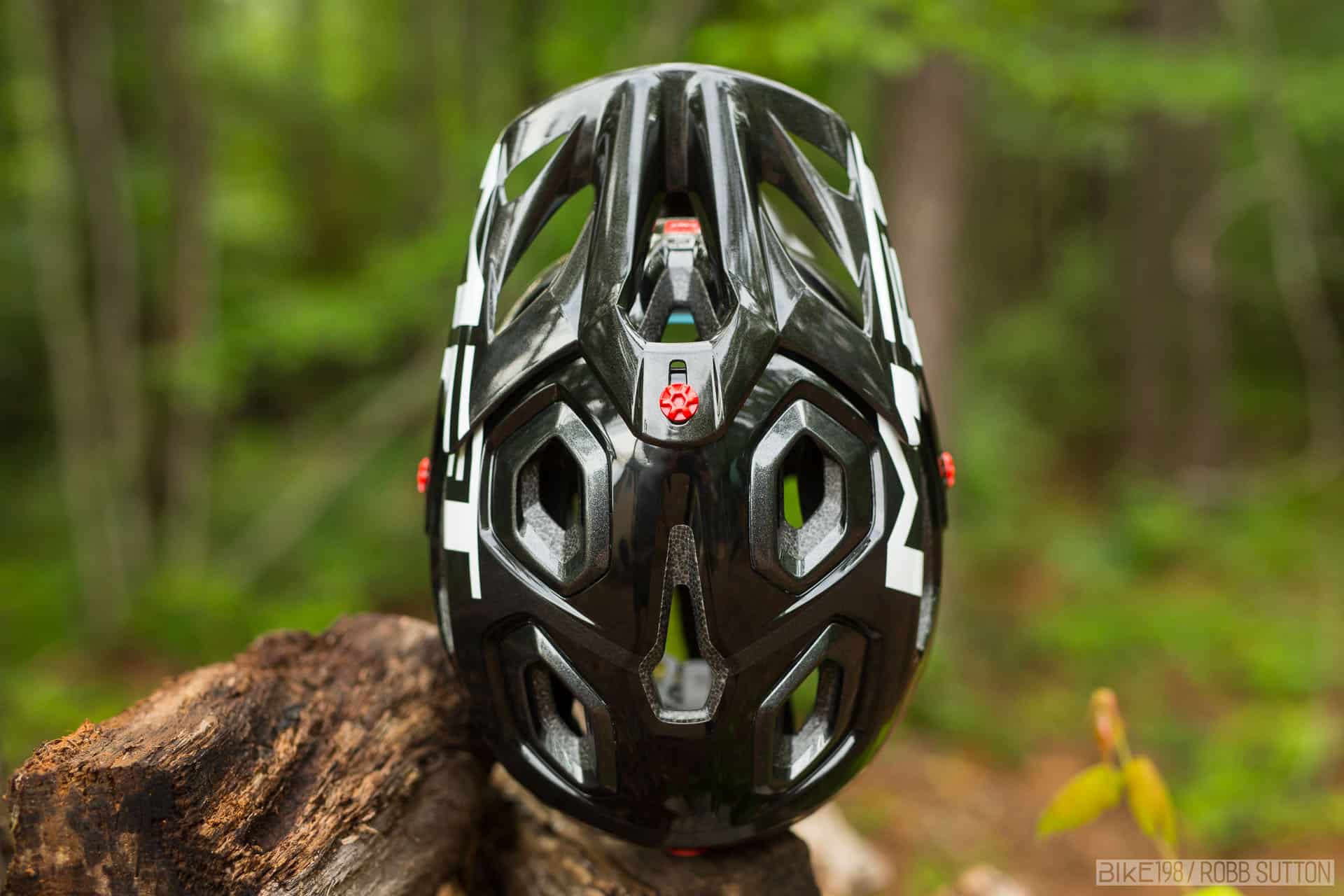 The rear of the helmet features a strap retention for goggles.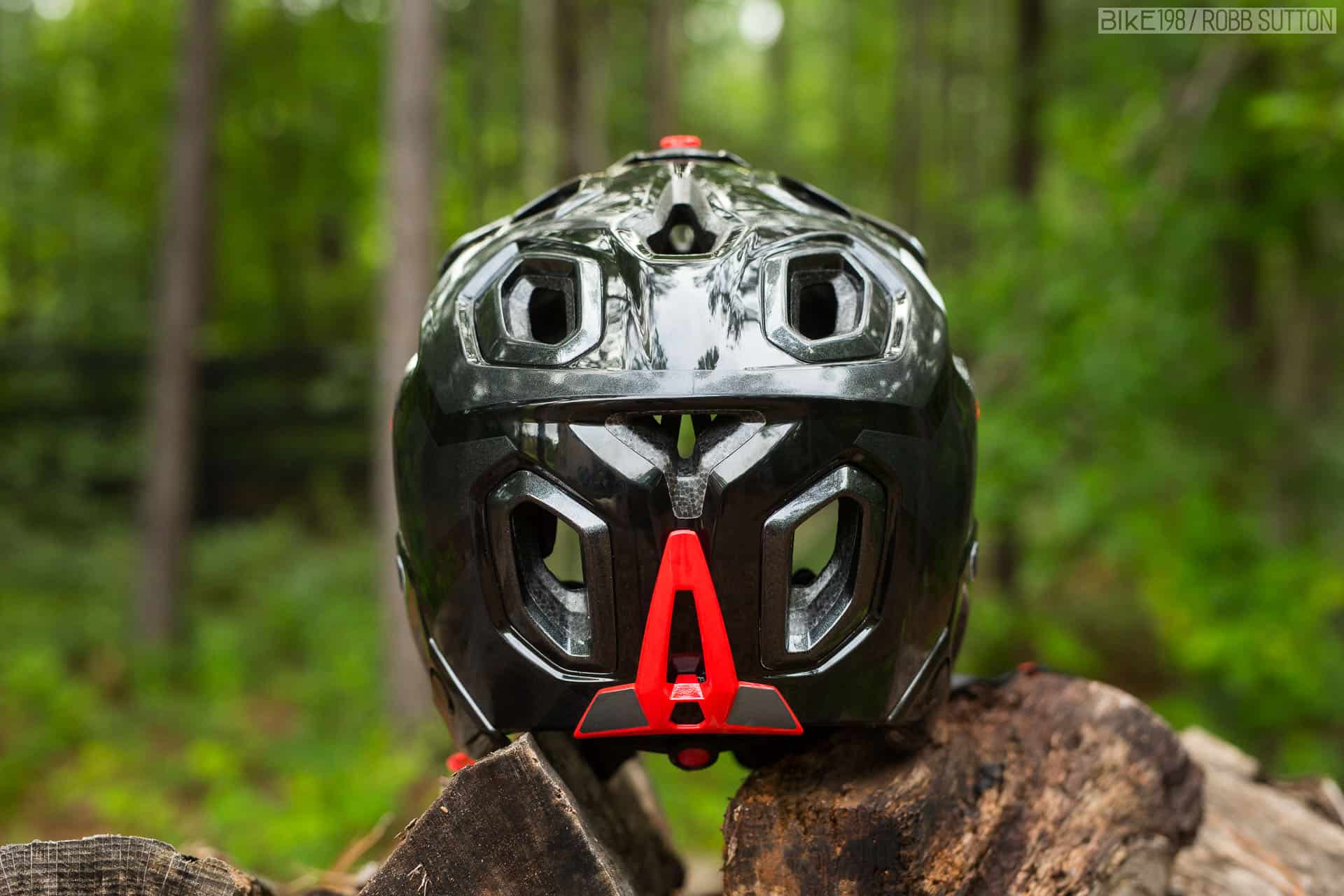 The helmet features Safe-T Advanced, MET's fit system.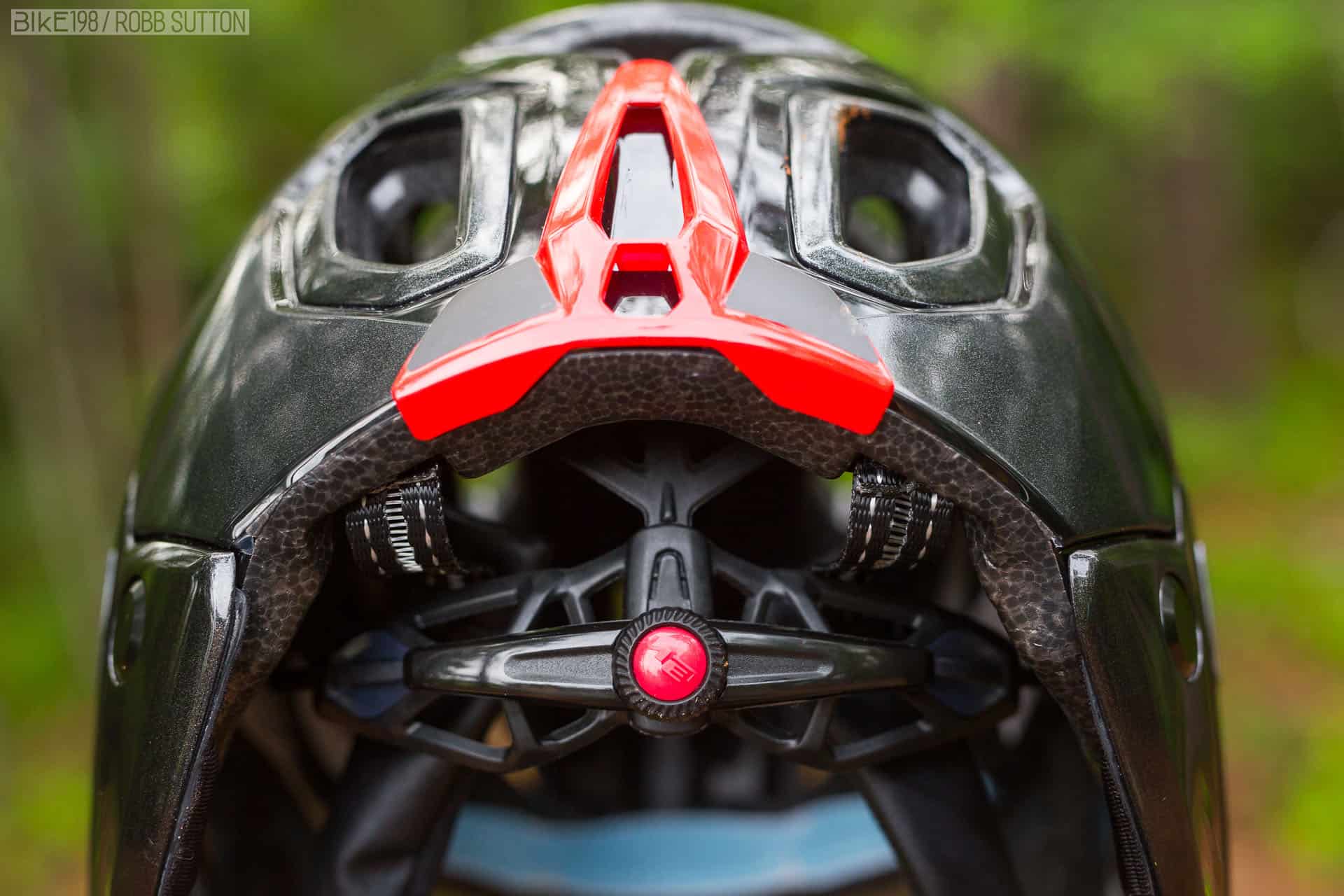 In the box you get the second set of chin pads (comes with small and large thickness), the manual and the MOPOV bracket is pictured here.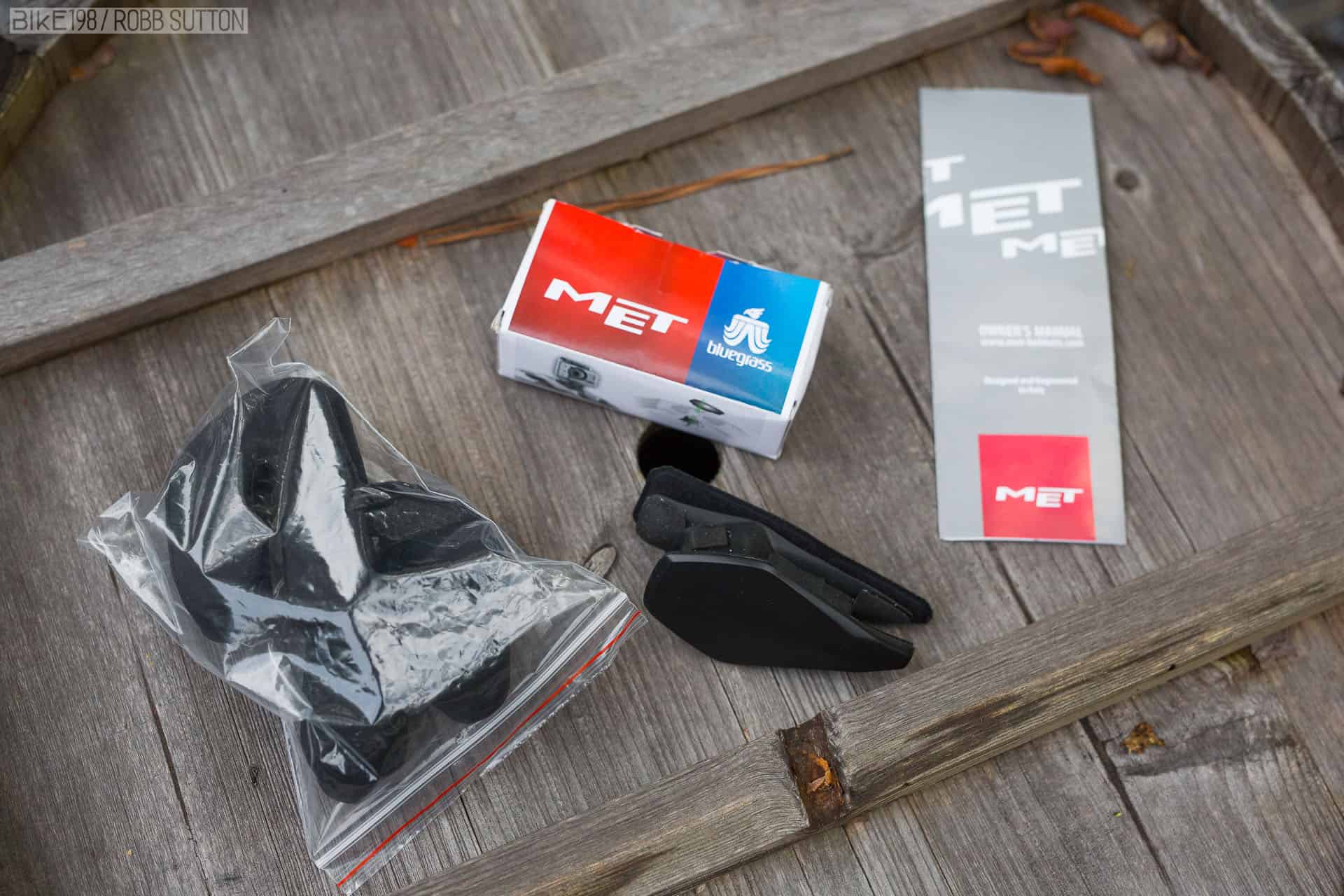 We'll be using this on long climb to long decent trails to see how it performs. This is perfect timing as it is just starting to heat up.
Initial feel on the helmet is that it is very light in comparison to my other full face helmets. The retention system is easy to use and it fits well on my 58cm head. I did have to switch out to the thinner chin guards almost instantly though. That was pretty much to be expected due to my head being on the larger of the size range.
Here are some more specs from Met.
Met Parachute on Amazon w/Prime
| | |
| --- | --- |
| Outer Shell Construction | In-Mould. 'Monocoque' fixed chinguard |
| Inner shell | Shock absorbing polystyrene |
| Chin strap buckle | Double-D buckle |
| Straps and Divider | Kevlar Straps. MX style straps |
| Strap anchor | Embedded |
| Fit system | Safe-T Advanced |
| Visor | Adjustable visor 3 points attachment. Flexible injection material |
| Comfort | Gel Front Pad And Coolmax Anti-Allergenic Interior Padding. Hand Washable |
| Accessories | Cheek Pads In Two Thicknesses. Goggles Clip. Removable Onboard-Camera Support. Helmet Bag |
| Compatibility | Neck brace compatible. MET USB LED light |
| Certifications | ASTM 1952-2032, CE, AS/NZ, US |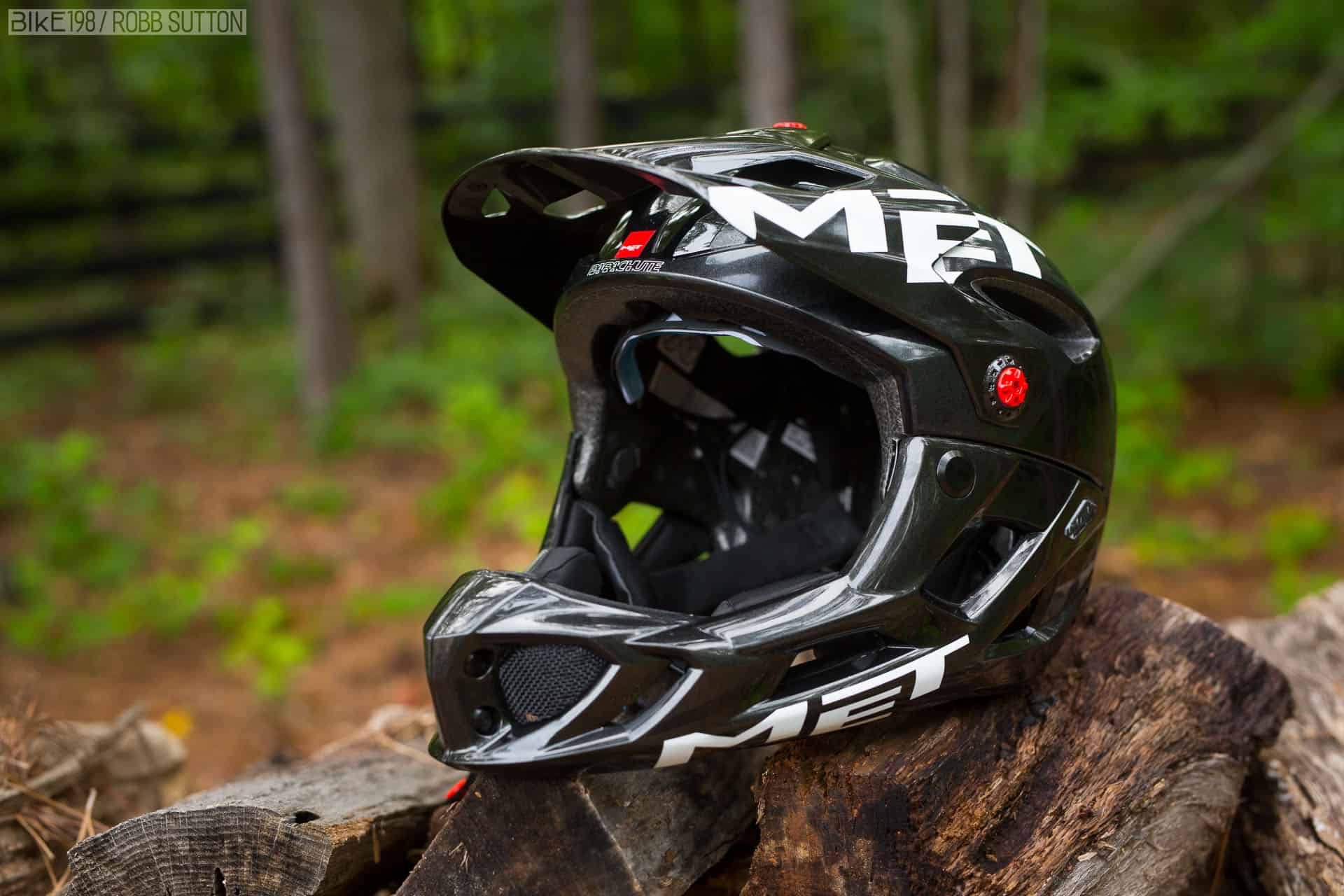 If this helmet does as it claims and the specs are correct, it could actually fit the bill I have been looking for. The key will be to see if it really vents as well as they say it does for longer rides with a lot of climbing. The southeast US humidity will be a great test for that. Stay tuned to see what comes of the testing process.
Met Parachute on Amazon w/Prime