This image by Shane Matthews at JSM_photography features a set of gloves, helmet, shoes, pack and bike all thrown together after a bike ride.
There is nothing quite like the feeling of a satisfying mountain bike ride. You get to the end…spent…ready to sit down and enjoy being outdoors away from the rat race. Every now and then, it is good to throw the gear off and enjoy the support of a tree for a little bit. It reminds us to slow down and enjoy the surroundings.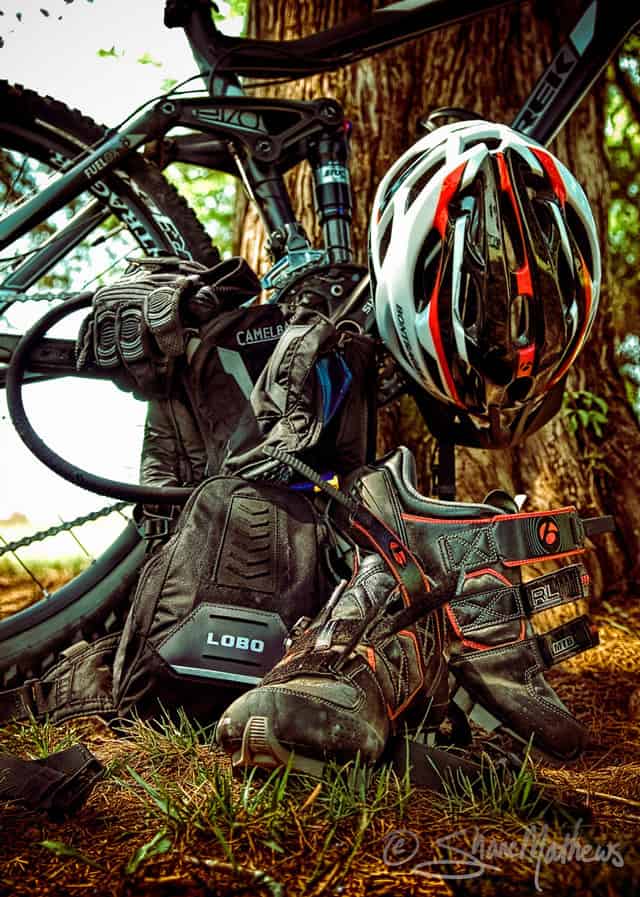 Today

A little set of Pics I felt compelled to take after a great 9 mile ride on some sweet singletrack!
Join the Bike198 Flickr Group and start submitting your photos. They show up in the sidebar of the site and sometimes get featured in articles like these.
Want to take better mountain biking pictures? Check out this three part series by Keith Pytlinski.