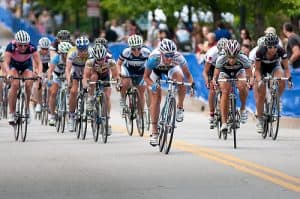 This past weekend, the historic Roswell Criterium took place in downtown Roswell, GA. Positioned on the same weekend as the legendary Athens Twilight Crit, the Roswell Crit brings in some of the best sprinters in the US all trying to get crucial points for the series.
With an event this close to home, you can bet your ass I went with all of my lenses in hand ready to cover the event. Below you will find some of my favorite shots from the day.
The Roswell Crit
Part of the reason I love attending these types of road races is that there are numerous categories all day long. Surrounding a well known town in northern Atlanta, you are able to hang out all day long and watch the events. There is everything from kids races all the way to the pros later at night.
If you haven't attended a crit before, you get a chance to really see how fast pros ride. The contrasting difference in speed even from the 2/3 group is astounding. The amount of confidence that goes into diving into hairpin turns 3 wide takes something special in a road racer.
For most of the event, we hung out between turns 4 and 5 where most of the crash action took place. While I didn't get any shots of the carnage, there were some pretty nasty, "nascar style" wrecks as riders lost it going over brick crosswalks and navigating tire blow outs.
Overall, it was a fantastic event with great road racing action. If you are looking for an event to attend, find a local crit as the short track allows you to really capture the atmosphere and action.
2010 Historic Roswell Criterium Results