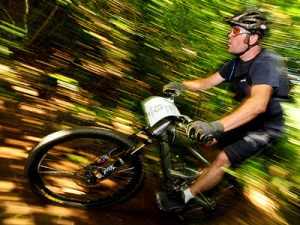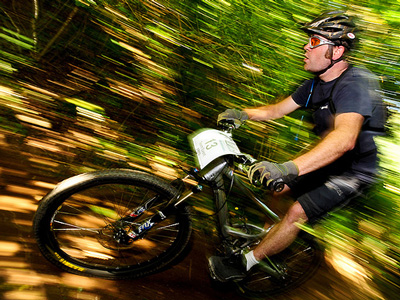 There is going to come a time on the trail that you are going to have to work on your own mountain bike. It is inevitable. Things break…especially when you run them into hard, stagnant objects…so some basic bike maintenance skills are a requirement for riding these days (unless you enjoy walking miles back to the car).
There are those riders that would rather not wrench away on their own sleds and enjoy the process of working with a local bike shop. I completely respect that and the support that brings to local businesses, but there are some basic skills you need to carry with you on the trail to keep the stoke rolling should the unexpected happen. Here is a list of basic skills you need to know as you hit the hill.
5 Bike Maintenance Skills Every Rider Should Have
Ok…here they are. The top 5 bike maintenance skills you should have before you put rubber against dirt. If you guys can think of any more…hit up the comments section below.
#1 – How To Change A Flat
Bike maintenance 101 starts with "how to fix a flat". Always carry a set of good tire levers (I use the ones from Maxxis), a tube and a decent pump (I use the Road Morph from Topeak). Some tires are easier to get off the rim than others, so a really good set of tire levers is a must for the tighter fits. There area a lot of compact pumps on the market, but after using most of them, I have found it is much easier to use a pump with more stroke to fill the tires faster. It saves a lot of time and energy.
Hint: Have both 26″ and 29″ wheel mountain bikes? Carry only 26″ tubes. You can use them in 29 inch tires without issue.
#2 – How To Fix A Chain
Just about every multi-tool has a chain tool built in. For those cases where you get a stiff link or break a chain, you will need to know how to use it to get your mountain bike back up and running. With the aid of a Powerlink from SRAM, you can make your life much easier on the trail should your one source of forward movement go bad.
#3 – How To Straighten A Wheel
Before you gasp at the thought of wheel truing, I am not talking about full out instructions like you can find in this wheel truing article. Sometimes you will get a wheel out of wack on the trail (usually due to a crash) and you will need to straighten it out the best you can to get rolling back to the trail head.
To straighten a wheel on the trail, I like to use the tree or ground method. Basically, take the wheel and force it straight by slamming it against the ground or on a tree. With a little coaxing, you can get your wheel straight enough to get you home.
#4 – How To Adjust Your Suspension Air Pressure
Conditions change, gear changes and sometimes…for some odd reason…air leaves suspension components. Always carry a shock pump in your hydration pack and know which pressures you need to run in your suspension for the ideal ride. You will be surprised how much a ride can become frustrating with no air or not the right amount of air in your suspension components.
#5 – How To Adjust Your Derailleur/Shifting
There are going to be times that you either slam your derailleur against a foreign object or your shifting cables start to go bad. Knowing how your barrel adjusters function can keep you from experiencing inaccurate shifts on the trail that can cause your chain to jump from cog to cog.
There are also cases where you will need to adjust the limit screws to lock your derailleur into a couple of gears when you bend derailleur hangers or break a component. Knowing how to make these adjustments can mean the difference between walking or riding. It is always better to have one gear than none.
Detailed shifting adjustment instructions can be found here.
Armed with those 5 skills, you should be able to salvage bad days on the trail and get back to spinning. Otherwise…enjoy walking in shoes that are going to kill your feet!
Want to know what you should have with you on the trail? Check out this article on the must bring items you should have on every ride.