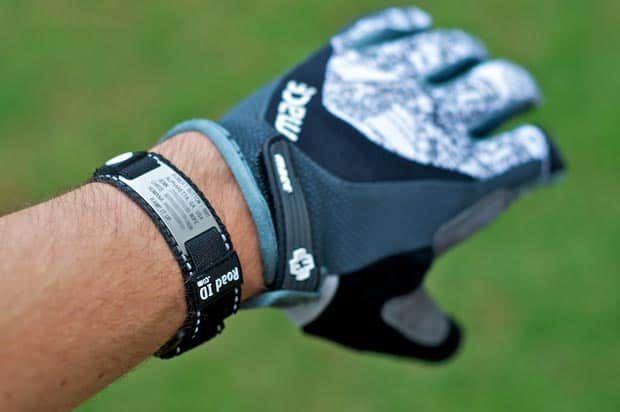 There are certain things that every cyclist can not go without…a bike, tires, helmet, a saddle that doesn't rub you raw. One of the things that often goes unnoticed is an easy way to carry identification with you on the trail or road. Typically, this equals shoving your license and insurance card somewhere that you hope someone finds it should the worst happen and you are laying on the side of the trail without even a clue what your name is. To make things easier on you and the people rescuing you…Road ID has made this really cool bracelet that can go with you everywhere the pedals hammer.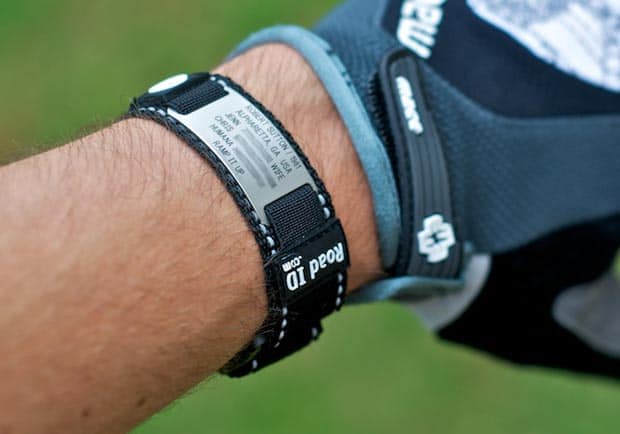 With simple information like contact numbers, insurance carrier and policy number and your name, you can hit the trail or road with the ease of mind that someone will be able to tell who you are after they hit you with their car. They have several different models to chose from and you can even chose to have an "interactive version" that keeps all of your info online if you are not comfortable with having it on the band. I am boring…so I like the standard sport in black. For those of you that want to add some flare to the wrist (maybe match you kit), you can choose from other styles and colors.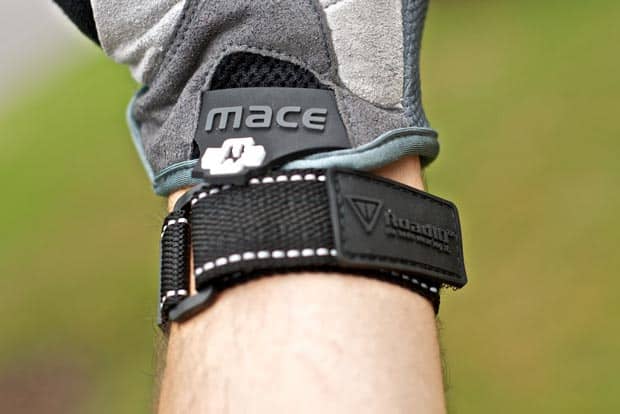 The Road ID sport attaches with Velcro, doesn't get in the way of your gloves (those are the kick ass new set from Mace…more on those later) and is light enough that you do not even realize it is there. The material is also durable as hell so you don't have to worry about it falling off or ripping apart.
With prices starting at $19.99 and spreading up to $29.99 (mine was $19.99), the Road ID is really a no brain'er for any cyclist because…remember…even though you might ride with the same riders for years…even they do not know your medical info or where to find it. My wife also tends to sleep a little easier knowing this info is on me.
Now…I know this sounded like a glorified advertisement…but I have mentioned this in other "have to have items" articles as well. There are very few products in the industry that I really believe everyone should have and this is one of them. I don't leave home without my helmet and Road ID.
Pick up your own Road ID by clicking here.