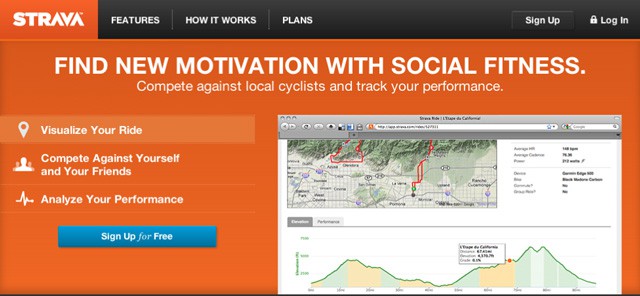 At Bike198, we are HUGE fans of Strava. If you carry a GPS on your bike like the Garmin 705, you should take a serious look at signing up for an account and inviting your friends. With features like segments, you can actually see how you did on the most popular climbs and descents on your ride in comparison with the riders in your area. That feature alone sets Strava apart from the competition.
But…there has always been a limitation with Strava…until now!
Before this week, you used to have to purchase one of their premium accounts to enjoy unlimited ride uploads. Not anymore. All free accounts now have the ability to upload as many rides as they want with no restrictions!
Strava.com does still have a premium membership that includes a set of features that are incredibly useful and fun to mess with. With things like your "Suffer Score" and other add-ons, the small cost of the premium is worth it for my riding. However, if you are looking for a great alternative to GarminConnect.com that actually uses Google Maps over the Bing Maps that Garmin switched to, you can now have a limitless ride account at Strava.com.
Click here to sign up for your free account and then search for Robb Sutton to share your rides with me!