Results: What Kind Of A Rider Are You?
On January 7th, I set up a poll questioning "What Kind Of Rider Are You?" There were several options available and I asked you to pick the ones that most described you, your bike and your riding style. Here are the results!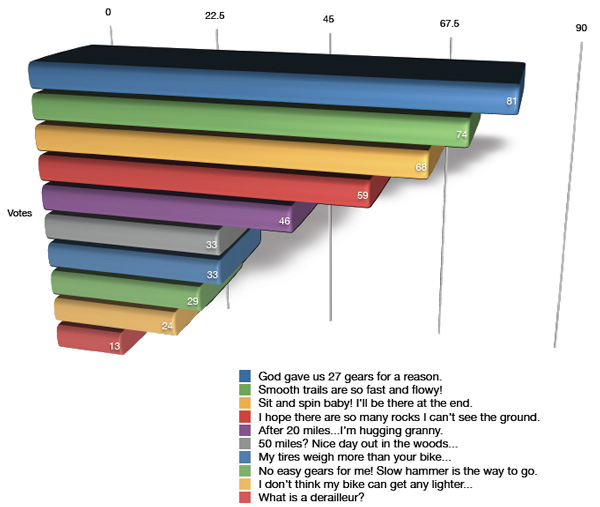 What I See By The Results…
One…you had to have seen the poll and then actually voted in it so these results only reflect the characteristics of riders that voted…not all readers.
Two…Not many singlespeeders in the group! It was the least voted for option and fully geared was the most popular.
Three…Most riders would rather have smooth, fast and flowy trails over some serious rock tech…but not by a huge margin.
Four…Sit and spinning beat out hammering by a large margin. I find this particularly interested based off the original poll post. The reason I started this up was because I am more of a hammer rider that needs to sit and spin more.
Five…I like polls and I am going to try to integrate them into blog posts more often. Thank you to those that participated!