One of the biggest challenges we have when preparing for rides is the balance of bringing too much or too little in the form of water, tools and nutrition. We need to be able to support our bodies and bike on a ride. Traditionally, this is where hydration packs and bags strapped to the bike step in and help out with valuable storage space. But what if there was another option?
So what does all of this stuff that is laying on my garage floor have in common?
For those of you keeping score at home…there is a gel, blocks, Luna bar, multi-tool, CO2 cartridge, a tube and some toilet paper…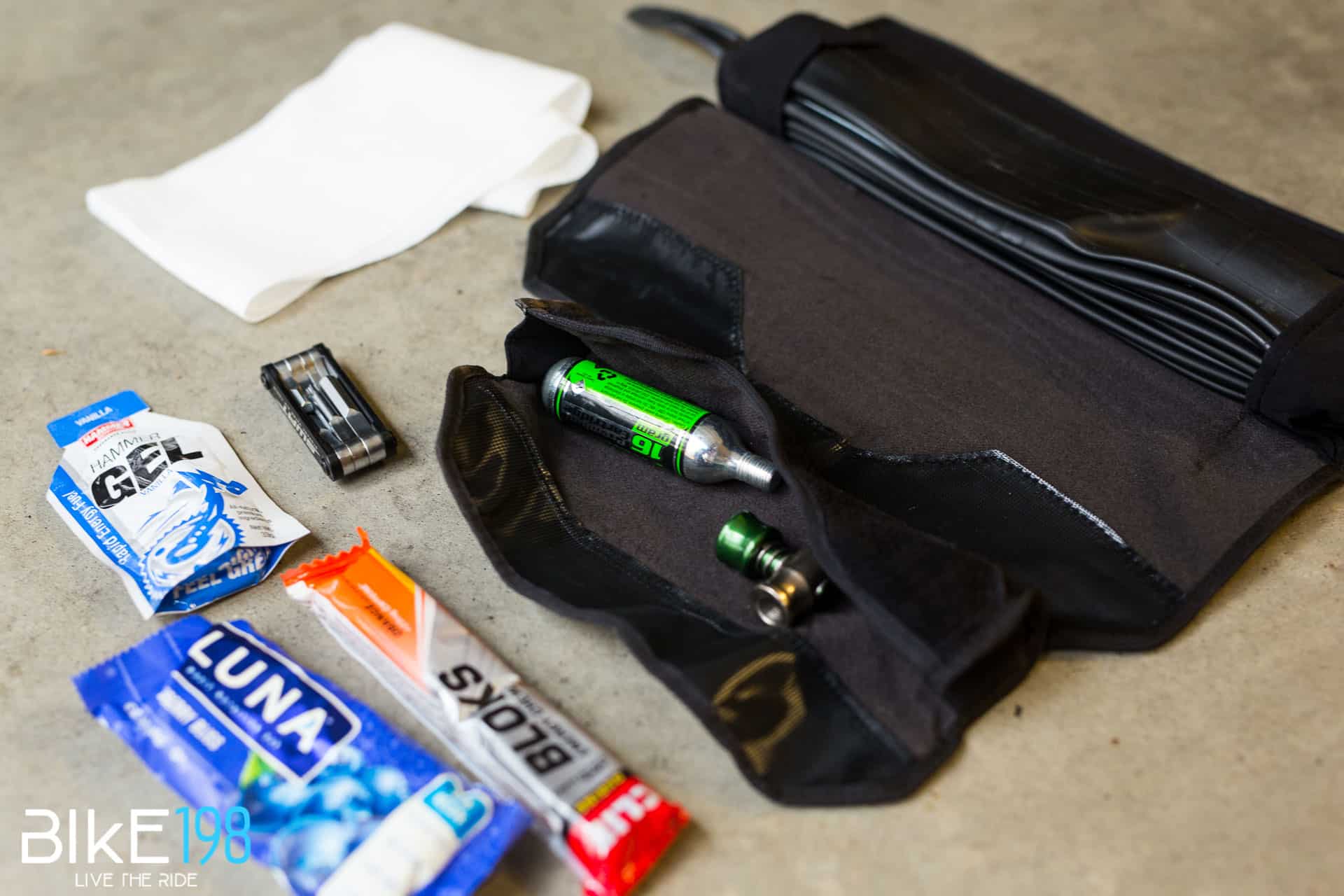 Everything you see above is carried in the bike and not strapped to the bike or my back through the Specialized SWAT system on the Specialized Stumpjumper FSR Expert Carbon 29. With the combination of downtube storage in the carbon tube accessed by unclamping the bottle cage and a clip in spot for the multi-tool…I am able to carry this on every ride without the need for extra storage.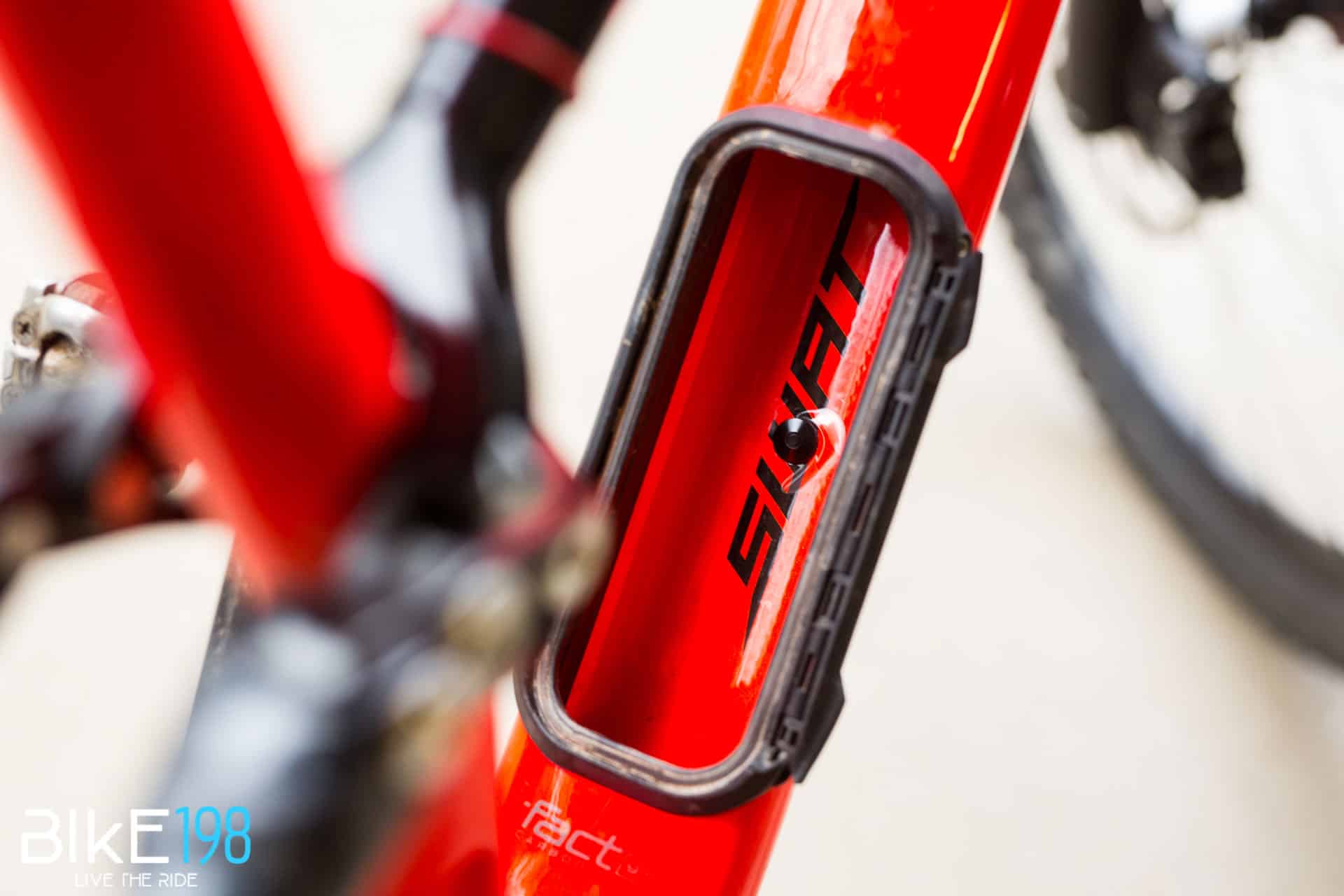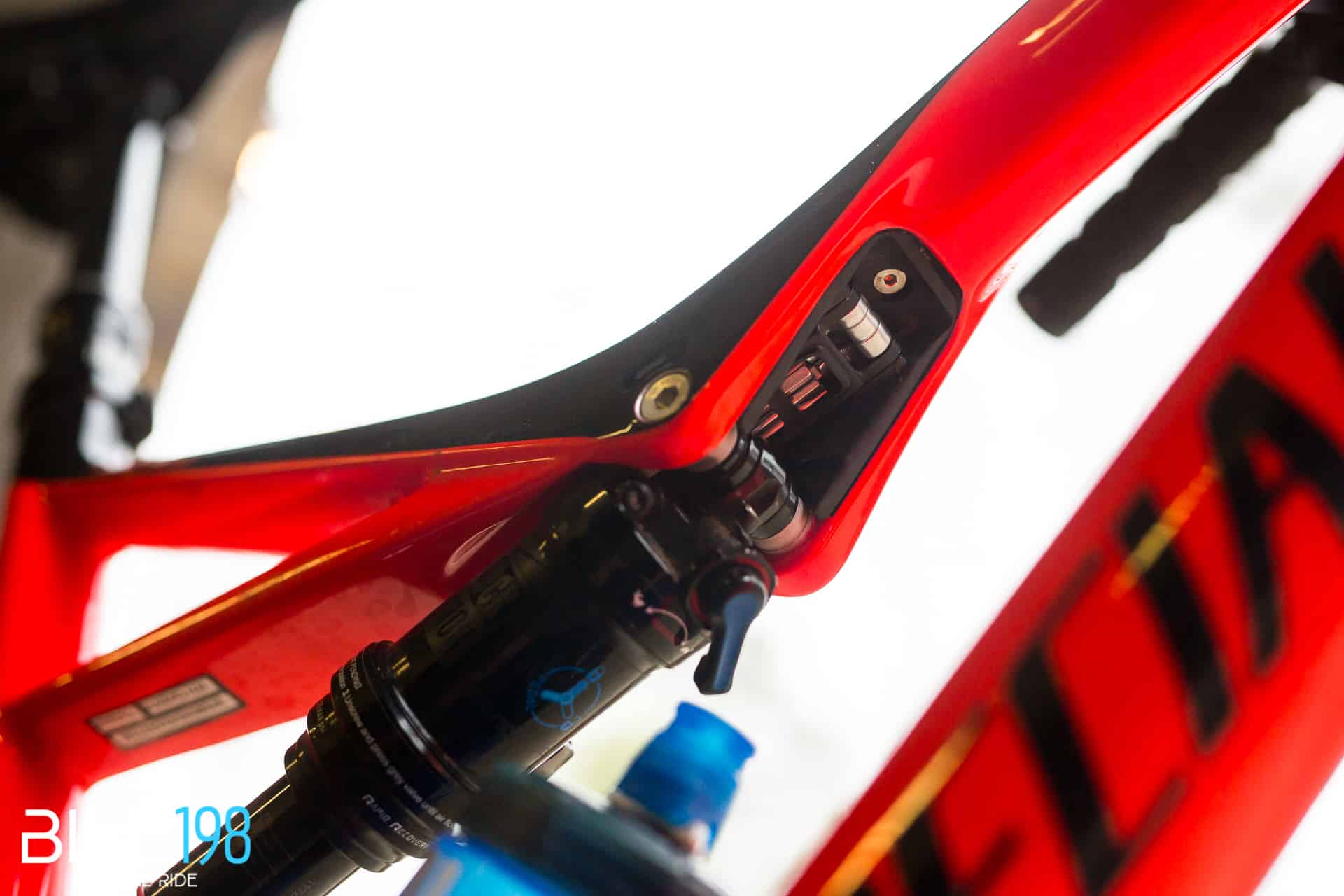 While this may seem like a simple thing that isn't that big of a deal…let me tell you why it was life changing on my end for local rides.
Where the SWAT system is ride changing
As most of the people around me already know, I have been struggling with lower back issues over the past 5.5 years. While things are much better now and I was actually able to put in a big Pisgah ride in this past weekend, it is always finding a balance between strengthening my core and keeping my back out of situations that could cause pain. One of those situations is having to load up a pack with gear and the added weight on my body/back becomes an issue during rides.
Let's say you aren't me though and you don't have back issues but you just want to keep your pack off for a day because it is hot or you don't need 100oz of water with you for 10 miles of local riding. What are your options? You can use saddle bags or tape to strap tubes and tools to your bike. I don't know about you but I can not stand that setup. It makes a ton of noise and rarely stays in place so most of the time you just don't bring anything at all.
That is where the SWAT system really shines. In situations where you really only need a bottle of water to just head out ride, everything you need to keep fueled up and the bike running is inside your bike and noise free.
The first time I rode with the Stumpjumper I really looked at the SWAT setup as more of a novelty. Then as I did more local rides or rides where I knew there were water refilling stations, I found myself not wearing my hydration pack at all. My body was more comfortable on the bike and it was freeing. You also don't end up being that guy that sponges off of everyone else's tools that they are carrying in their pack because you have everything with you. (We all know that guy that doesn't wear a pack because he doesn't like them but then steals your tube and pump when he has a flat.)
With the bike, Specialized gives you a tube that comes in a pouch with a little reach tab for when it is pushed up the downtube, a multi-tool that snaps above the rear shock (3, 4, 5, 6, 8mm, T25 Torx, and #1 flathead screwdriver) and another accessory bag that I put the CO2 setup in to keep it from rattling around in the tube. Then there is plenty of extra space to fit whatever else you would like (including a small tire pump if you want to).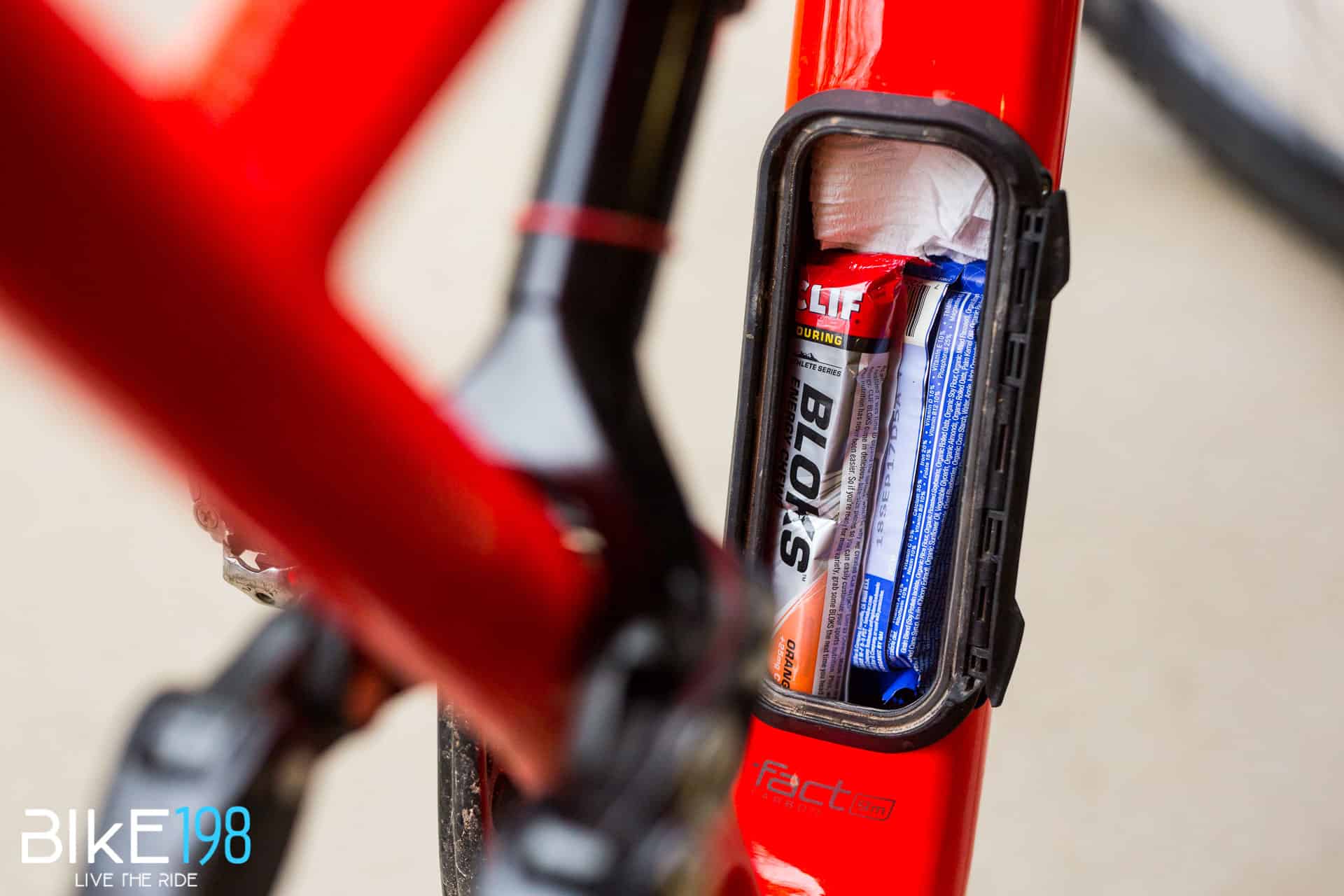 Once you clip the bottle cage plate back on (video showing how this is done at the top of this article), everything is safe and secure inside the frame.
For my local rides or ones that I don't need a massive amount of water, this has become life changing. I really enjoy riding my bike without a pack on and have always seen that as more of a necessity than something I wanted to do. This has freed up my body to just ride the bike.
Weight and Longer Rides
There will be those that are worried about bike weight since you are adding everything you would normally carry on your body on the bike. First, the weight is really low in the frame and you will find that if you actually weight the stuff you are putting in…it isn't all that heavy to begin with. Everything you see pictured that I have stored weighed in at a pound and on a 30 pound bike…you don't notice it when it is that low just above the bottom bracket. The benefit of not wearing a pack greatly outweighs the weight penalty on the bike.
On longer rides, there really isn't any getting away with not wearing a hydration pack for my riding. I require far too much water during those situations so carrying 100oz is almost necessary. There will also be times that you want to carry things like a shock pump that will not fit in the SWAT downtube setup for longer rides. The sweet spot for this setup is anywhere you can ride on a bottle.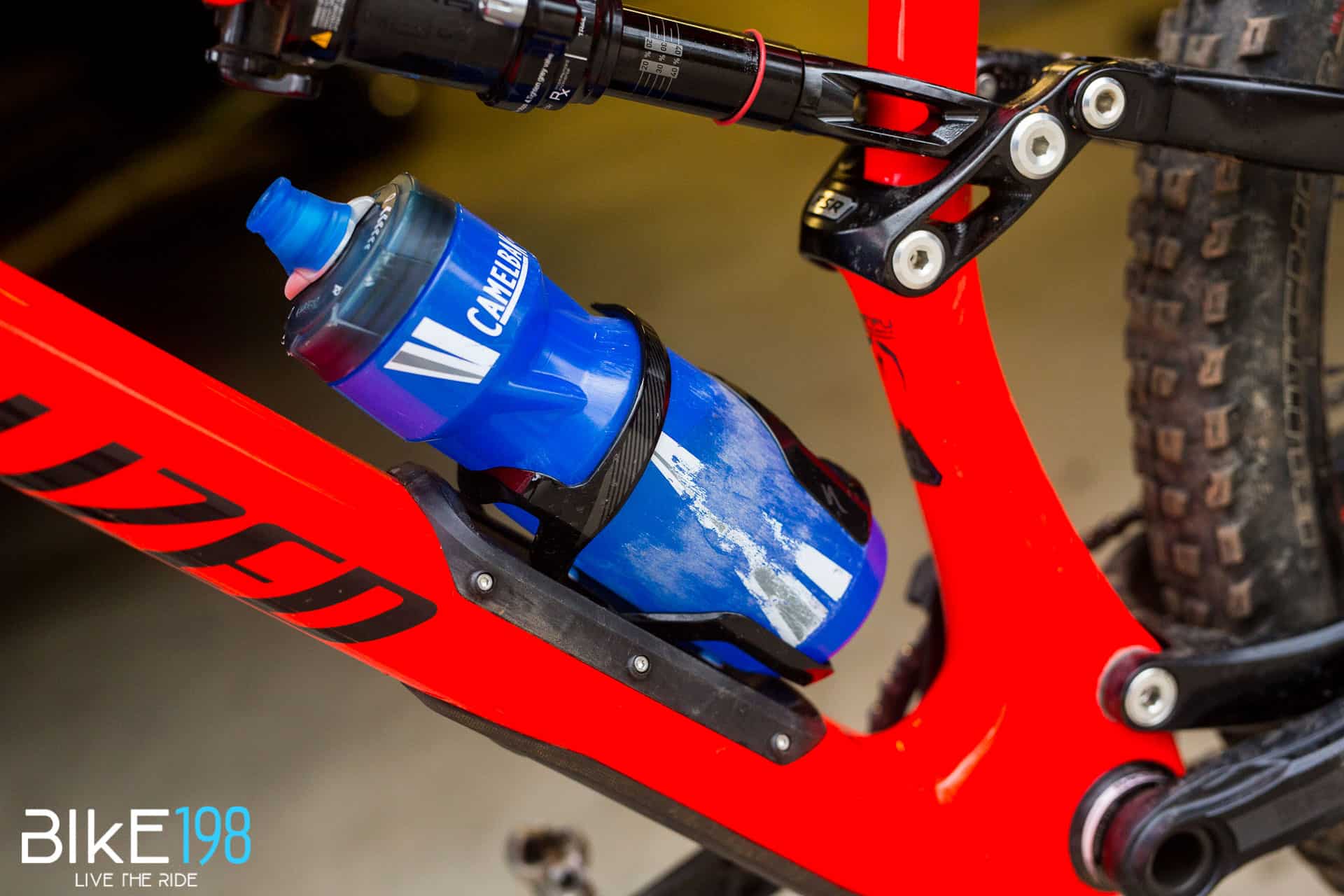 Overall I have been very impressed with the durability and function of the SWAT setup. The multi-tool has just enough to keep the bike running and there is enough space in the downtube to fit anything you would need on a ride. You can even get a top cap setup that has a chain tool with storage for extra links. That really leaves you with nothing you need to carry to keep your bike running. It is all right there in the bike.
Carbon has brought the ability to turn your bike into functional storage space for manufacturers and Specialized really did a great job of nailing this setup. Riding free of a pack with everything you need to keep riding is an awesome experience for those of us that won't use external bags and had to wear a hydration pack on every ride.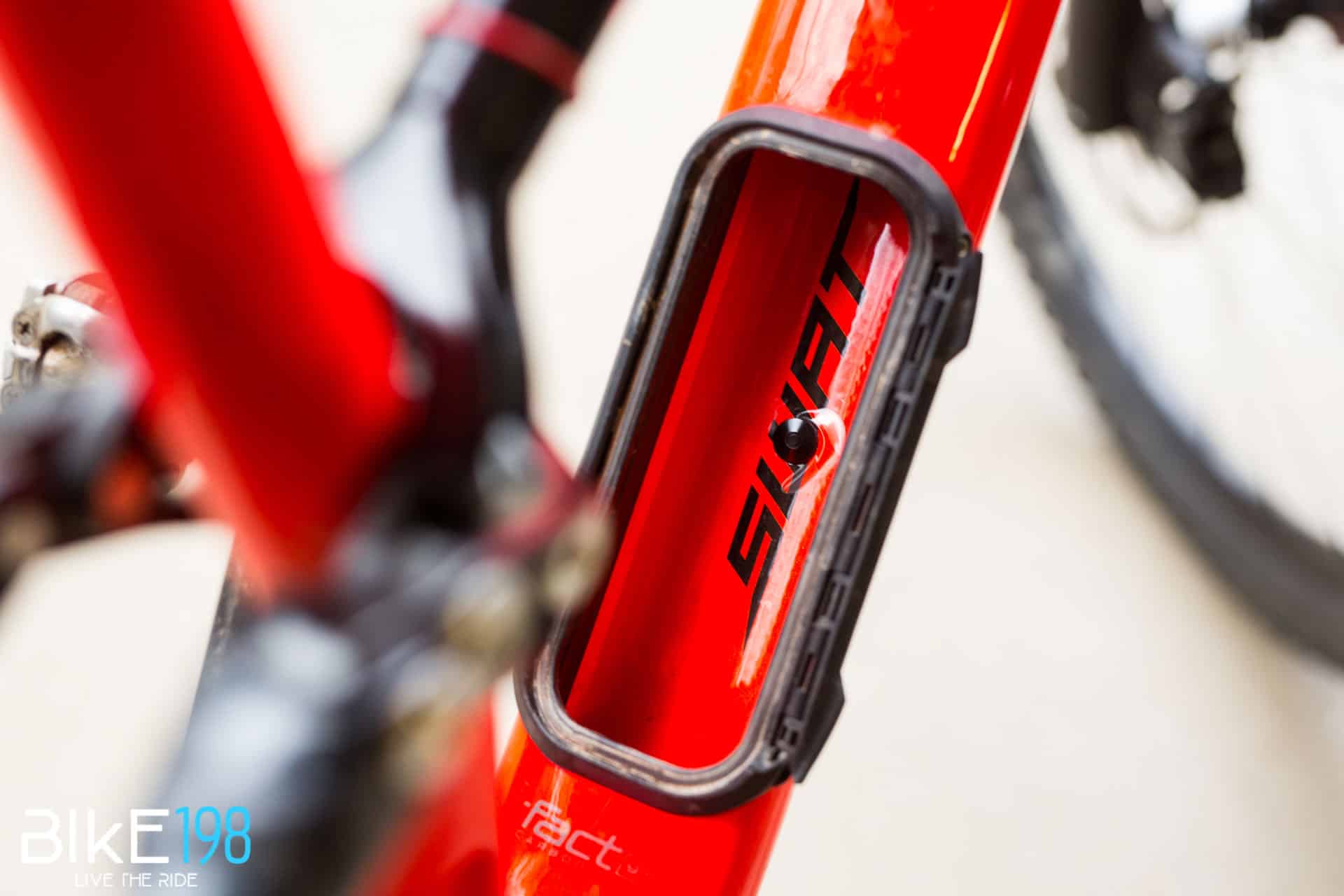 An awesome bike accessory storage solution that frees your body from having to wear the weight on your back. Had to deduct .2 only because it adds a little bit of weight even if you barely notice it.
The Good
Massive amount of down tube storage that fits more than you would think
Multi-tool that snaps in the frame and out of the way
Included tube, bags with Stumpjumper
The Bad
Adds weight to the frame