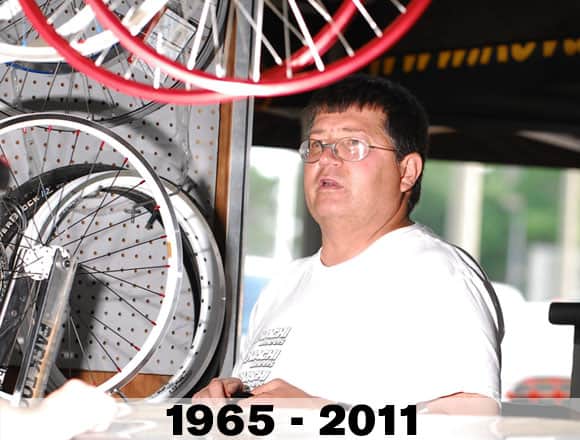 Many of you may not know the name John Kovachi, but the mark he has left on the industry can not be ignored. Personally, I have a long history working with John dating back to the 90's when he built wheels for my mountain bikes and friends BMX rides. He has also been a great friend to Bike198 helping out with wheel builds (like these Hadley and Hope Pro II review sets) and providing support for our wheels as well as our local readers.
John Kovachi is a legend in the industry. Back in the 90's, it was only him and Mavic at NORBA National events supporting racers and building wheels. Over the years, John created a name for himself that is unmatched as many of the wheels he built a decade ago are still running true and hitting the trail. When you got a wheelset built by John, they could take a serious beating and still spin like the day they were new.
Before his beginnings as Kovachi Wheels, John was a well known BMX racer and the mark he left on that industry is even more extreme. Up until now, he was even still sponsoring mountain bike and BMX racers with the trademark Kovachi Wheels jerseys.
A little over 10 years ago, John was a recipient of a heart transplant and still kept on ticking. Last night in an Atlanta hospital, John left this world with countless wheels and happy customers. He was a pleasure to deal with and he will be sorely missed. Our condolences go out to all of John's friends and family.
As a friend of mine posted on Facebook this morning, "God is going to be getting some sweet wheels for his bike this week…RIP."