November 18, 2008 – December 23, 2008
That's right! The time has come. Mountain Biking by 198 is giving away a Mountain Cycle Fury 5.5″ travel frame in the winner's size! This is a once in a lifetime opportunity to win a $1,000 frame just for doing what you love to already…talk about your favorite trail!
How Do I Enter This Contest?
Thankfully, Justin Shattuck over at JusttheWeb.com made this whole process incredibly easy for us. Just follow the link below and fill out the form.  You can do everything from this simple page!
Mountain Biking by 198 Trail Review Contest Submission Form
What Are The Rules?
The format is pretty simple. Submit your favorite trail review! Please pay close attention to the rules so you qualify.
Must be 800 words or more. Most of us can go on for much longer than this about our favorite rides.
Must include detailed directions to the location of the trail head – We have to let others know how to get there!
Must rate the difficulty of the trail.
Must have at least 2 pictures of the trail or riders on the trail (a picture of the trail head would be preferable).
Contest runs from November 18, 2008 until December 23, 2008 and the winner will be announced on December 27, 2008.
Contest is open to EVERYBODY…yes…that includes you guys overseas!
Prize winners will be picked by a panel of judges.
Bonuses – The more pictures, video, descriptions, directions, etc. that you have the better. Really make your trail review stand out from the crowd. Remember this is a contest! You want your trail review to be the best out of the submissions so the more quality you add…the better! GPS overlays, GPS coordinates of the trail head, riding shots, etc. all make the review more attractive.
Mountain Biking by 198 Trail Review Contest Submission Form
What Do I Win?
1st Place – Mountain Cycle Fury 5.5″ Travel Frame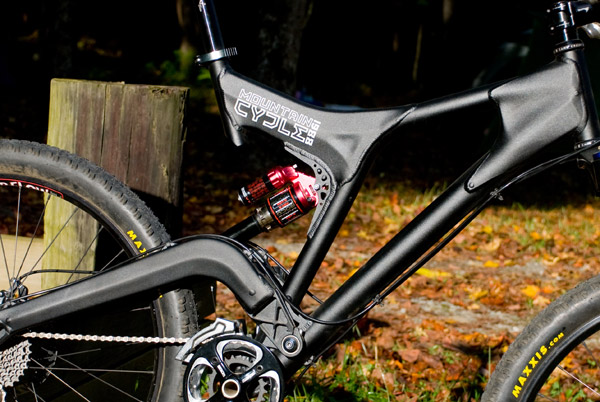 This incredible 5.5″ travel, single pivot frame from Mountain Cycle will be shipped…to your doorstep…in your size! It can't get much better than that! It is time to have this $1,000 frame FOR FREE!
Winner receives frame in specified size and rear shock only. Because of this incredible prize…you will be added to a Mountain Cycle Newsletter that you can opt out of at any time. They are great guys over there and they carry the same great privacy policies that we do on MTB by 198.

2nd Place – Mountain Biker's Essential Pack


UltraRob has chipped in an provided us with an incredible second place prize. What is included in this second place offering? Take a look below for this incredible Mountain Bikers Essential Pack!
Huge thanks goes out to Rob @ Ultrarob.com for putting together this pack. Check out his site for some great content and even more great deals on the mountain biking products that you want and need!
3rd Place – Clix Wheel Release System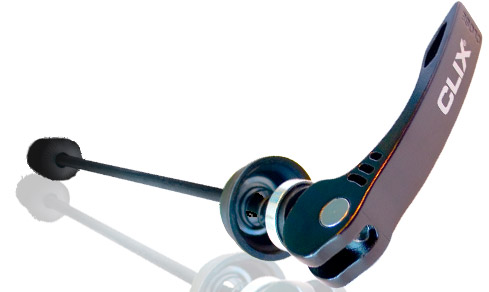 These are not available in stores! The Clix Wheel Release System makes mounting your front tire easier than ever! For more information…check out this post on Mountain Biking by 198.
Clix QR Wheel Release System – Tested and Reviewed
So there you have it! Some great prizes for a great contest. Get to writing your reviews!
Mountain Biking by 198 Trail Review Contest Submission Form
Want To Stay Up To Date On The Contest?
There are several ways to stay updated on the status of the contest…