This week's photo comes from milton1055 from the Bike198 Flickr group. The reason I picked it was because it illustrates one of my favorite parts of mountain biking…sessioning an area of trail. In this image, the group is standing around while watching another rider pick his line over a technical section of trail (with cameras in hand in case it is cleared…or maybe better…wrecked!).
For me, this image captures everything that is great about mountain biking. Friends, social, challenge, outdoors…it all combines to give us our fix as we head out on the trail for the weekend. Setting up like this is also something I wish we did more of in our riding group. These sorts of challenges make you a better rider.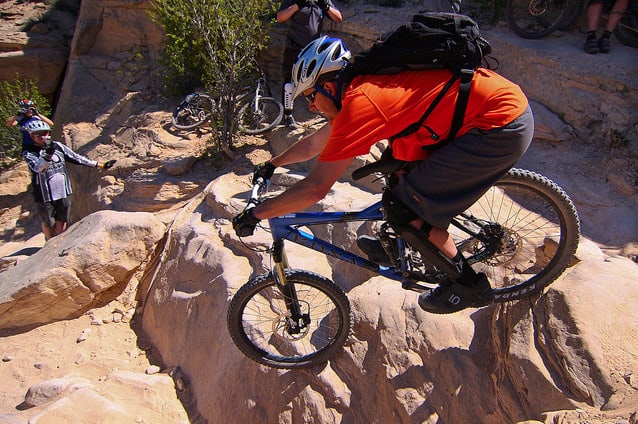 Pick the Line

Looking for the line. Horsethief bench.
Join the Bike198 Flickr Group and start submitting your photos. They show up in the sidebar of the site and sometimes get featured in articles like these.
Want to take better mountain biking pictures? Check out this three part series by Keith Pytlinski.