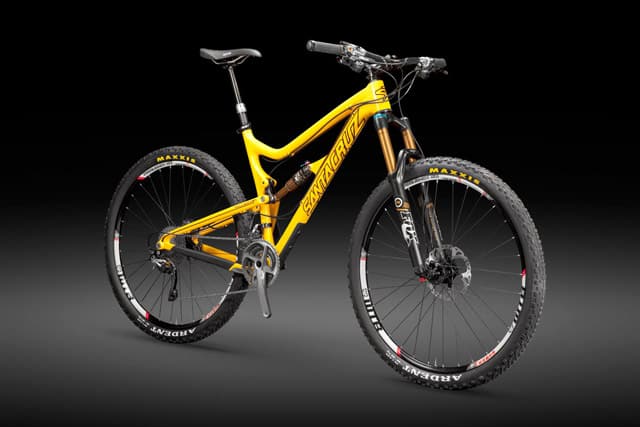 For those of you that wanted an AM 29er out of Santa Cruz Bicycles…now you have it.
The Santa Cruz Tallboy LT was released on April Fool's Day and it brings 135mm of rear wheel travel, ISCG tabs and a 142mm rear end at 5.3 pounds to a very popular Tallboy lineup.
The first LT's are going to be available for shipping around the week of April 13th which means they are basically ready to go at this point. I know a lot of people have been waiting for Santa Cruz to answer the 29er bikes with a little bit more travel than your typical XC setup.
Santa Cruz was a little late to the 29er party with the original Tallboy, but it gained traction quickly in the market to become one of the top sellers in the industry. It will be interesting to see how this bike stacks up with the likes of the Niner RIP 9, Specialized Stumpjumper EVO 29er and the other bikes in the 135 – 140mm rear wheel travel range.
My guess is that they will sell out of these on the first run just because of the Santa Cruz name and the reputation they have built up over the years of producing solid performing bikes back with great customer service. Additionally, there is an aluminum version (the plain LT) available for those looking for a frame on more of a budget or aren't up for the full carbon layout.