Weekend Wrenching
Bike Racking Systems
I just moved into a new work area (she got a new house), so it is time to setup my man hole where all of the bike related activities take place. With multiple bikes making their way in and out of this area for review purposes…and my personal rides…there is a great need for something efficient and useable in the bike racking system arena.
I have 1/2 a garage space to work with that is going to need to include the racks and enough area to have my own personal bike shop. Here is what the garage area that holds the bikes looks like as of right now.
As you can see…it is a mess. With 6 bikes in the garage and 2 more on the way this week, it is starting to become a problem.
I have several qualifications in mind when looking for a new racking system.
Has to at least hold 10 bikes at once.
Can't take up too much room.
Needs to be easily accessable.
Would prefer not to hang vertically or upside down. 
Has to accommodate varying frame designs.
To find a solution to this issue, I turned to my Twitter followers for some answers…
What My Twitter Followers Said – Bike Racking Systems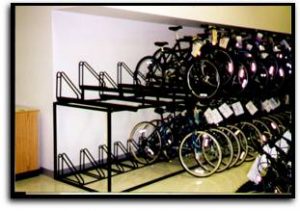 IBC_Boston @MTBby198 try www.rudyrack.com . they make the racks most shops use
RudyRack.com is exactly what I was looking for…an industrial racking system that is freestanding that can be placed backing up to the garage door. The dual level racking system provides enough storage while not taking up too much space. They also have other options depending on racking preference and space. The downside…they are not cheap. In the several hundreds of dollars…you are really paying for a bike shop display rack.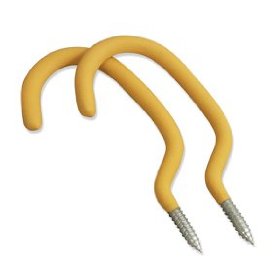 blendlab @MTBby198 I usually just hang mine using something like this: http://tinyurl.com/784e6p but that might not be what you're lookin' for.
Hooks are probably the most cost effective way to hang your bikes in the garage. At only 3 dollars a pair…it really can't get any cheaper than that. Find a stud in the wall, mount the hooks and then hang the bikes. This isn't exactly what I was looking for but it works great for a lot of people. This is also great for hanging from a ceiling or deck.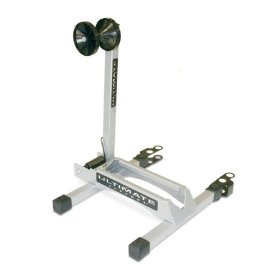 Another friend of mine…Tweety that you have seen comment on this site…suggested these free standing racks that you can place anywhere. This is another great option worth looking into further. It won't have the space saving features of the double decker racking system but it will provide more versatility. 
So what to do now…
First, this new garage needs a lot of prep work. I need to mud/sand/paint the walls and ceiling. After that…the floor will get some epoxy treatment and lighting will be added to the ceiling. Once the base work is done on the garage, I can get the racks in and start organizing. Ideally, if the budget allows, I would like to go with something from RudyRack.com against the garage. This would leave plenty of wrenching room while providing adequate bike storage that fits my needs.
Stay tuned as this project moves forward by getting instant, free updates as they happen by subscribing to our free RSS Feed or get articles delivered straight to your inbox. You can also sign up for our FREE MTB by 198 newsletter for exclusive content, industry interviews and online coupons.
What are you guys using??